Vikes earn seven medals for Canada at Pan Am Games
- Ali Baggott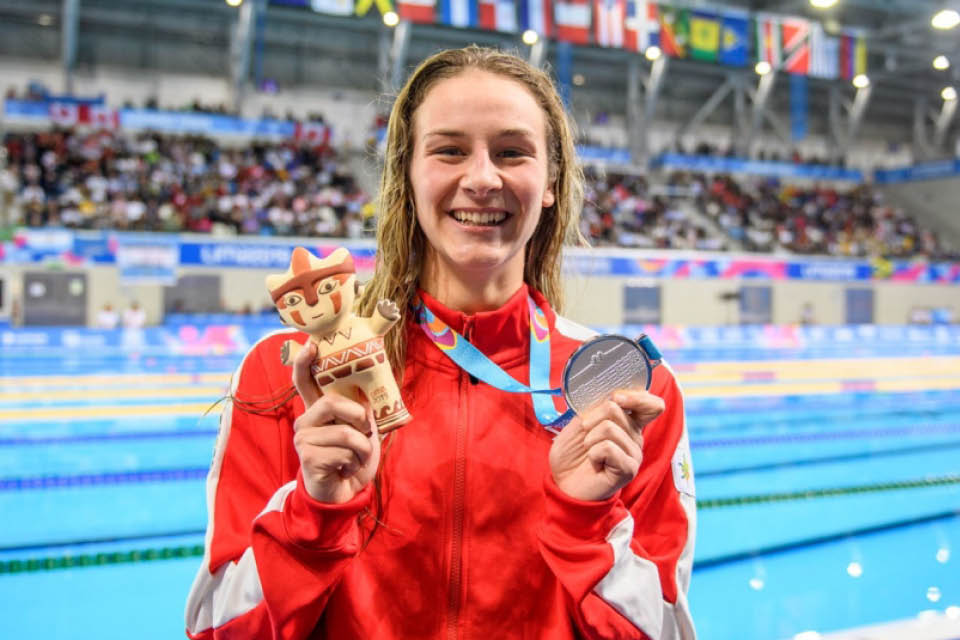 Current and former Vikes student-athletes represented Canada in rugby, field hockey, swimming and rowing at the 2019 Pan American Games in Lima, Peru from Jul. 26 to Aug. 11. A total of eighteen UVic-connected competed and helped Canada win one gold and six silver medals.
In the pool, UVic Athlete of the Year and fourth year swimmer Danielle Hanus won three silver medals in the 100-metre butterfly, the 4x100-meter mixed medley relay and 4x100-m medley relay.
The Canadian women's rugby sevens team that included Vike Pam Buisa, successfully defended gold and ultimately booked their ticket to the 2020 Tokyo Olympics with a 24-10 win over the United States.
Vikes Sean Duke, Nathan Hirayama, Isaac Kaay, Pay Kay, Luke McCloskey and Brennig Prevost were a part of the men's sevens team settled for silver after a 33-10 loss to Argentina. The men's side, however, had already qualified for Tokyo earlier in July.
The Canadian men's and women's field hockey teams were one game shy of qualifying for their Olympic spot as both teams fell in the gold-medal game to Argentina. The women earned their first Pan American silver medal since 1991 and that team included current Vike and last year's national MVP Anna Mollenhauer, as well as former Vikes Danielle Hennig and Kaitlyn Williams.
UVic alumni that also competed for Canada at the games were rowers Luc Brodeur and Layla Ballooch and open water swimmer Jon McKay.
Three-time Paralympian and 19-time Paralympic swimming medalist Stephanie Dixon was the Chef de Mission leading Canada at the Parapan American Games in Lima from Aug. 23 to Sept. 1.
Photos
In this story
Keywords: sports, alumni, student life