Vikes men's rugby crowned national champions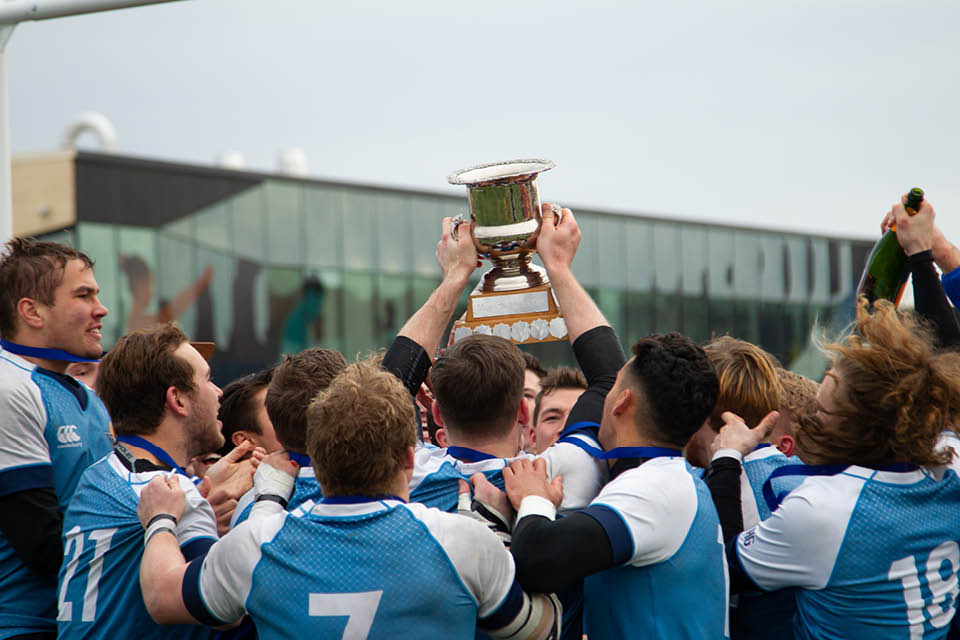 A storied rivalry in Canadian universty men's rugby fifteens culminated on Sherbrooke Field on Nov. 24 in Montreal. The University of Victoria Vikes and UBC Thunderbirds, both powerhouse rugby programs in British Columbia, went head to head for national championship supremecy. Despite being down 12-0 early on in the game, it was the Vikes who battled back to come out on top, 21-20.
The victory was the program's third championship title following wins in 1997 and 1998. After 1998 the Canadian University Championship went on hiatus but was resurrected in 2017 thanks to the Canadian Rugby Foundation. The Vikes earned a silver medal in 2017 and then hosted and finished with a bronze medal in 2018.
The eight-team tournament for 2019 was hosted by Concordia University and included teams from Western Canada (BC, Alberta, Saskatchewan) Ontario, Quebec, and the Maritimes (PEI, New Brunswick and Nova Scotia).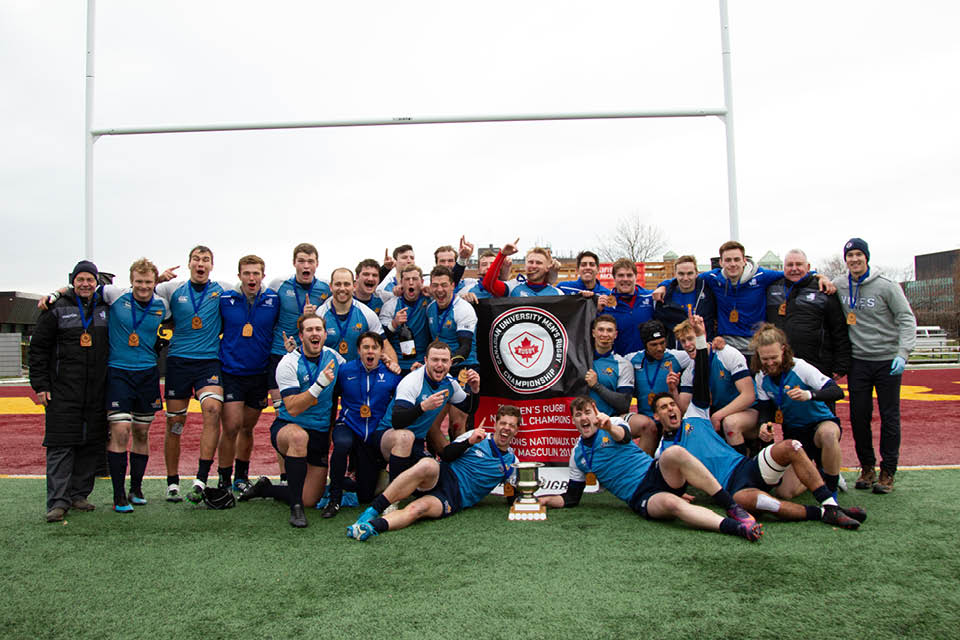 Known for their more recent success in rugby sevens, where the Vikes have won five championships between 2011 and 2016, the men's fifteens program has quietly shown their stripes in the very competitive B.C. Premier League.
The recently-resurrected Canadian university championship victory was just a feather in the cap of Vikes head coach Doug Tate who is in his 26th season, alongside long-time assistant coach Rick Farrally. Together, the coaching duo have topped the Vancouver Island elite division of the premier league 10 times and won the entire premier league three times. 
On Nov. 24, Tate showed his experience as he led the Vikes to overcome an early 12-0 defecit in the opening 15 minutes. UVic's James O'Neill scored two tries, both convereted by Jenner Teufel, to leave the Vikes trailing 14-12 at half time.
The Vikes continued to put in the work as Nick Carson scored a third try for his side and Teufel converted to leave the Vikes up 21-15. UBC had a chance to take the game in the final seconds of play as a try from Evan Morris put the Thunderbirds down by one. A missed convert left the Vikes victorious, 21-20, with no time on the clock.
O'Neill was named the game's MVP.
The win marked UVic's 80th overall national championship won across all sports. It's also the second championship won this fall following the Vikes women's field hockey team claiming their second-straight national title in November. 
The Vikes continue play in the BC Premier League that runs through to April 2020. 
Read more
Photos
In this story