Provost's Advocacy and Activism Awards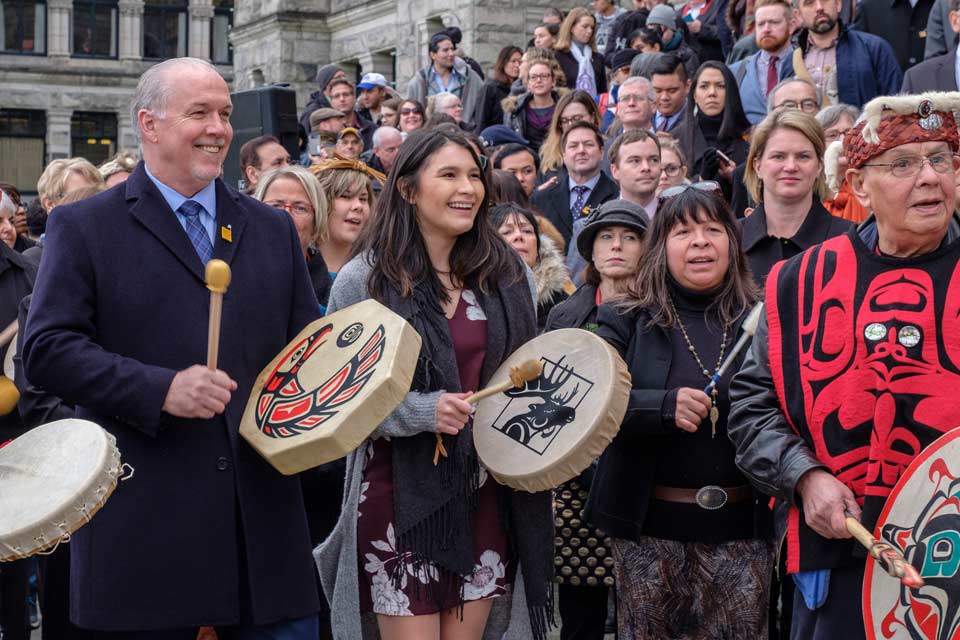 An undergraduate student devoted to addressing violence against women and a long-time teacher and internationally recognized musician are the recipients of the Provost's Advocacy and Activism Award for 2019.
Sage Lacerte, a third-year student in gender and Indigenous studies, is recognized for her local, regional and national work addressing violence against women and economic empowerment of women. Alexander Dunn, music performance instructor in the Department of Music, is recognized for his hard work and commitment to bringing to UVic four Syrian refugees who form the Orontes Guitar Quartet.
"Sage and Alexander truly embody the spirit of the Provost's Advocacy and Activism Award. Both are inspirational leaders in their communities and have had tremendous impacts on the lives of many, advancing the rights of others and helping to shape social change," says Valerie Kuehne, UVic's provost and vice president academic.
Lacerte is from the Nadleh Whut'en First Nation in central BC, located along the Highway of Tears. As a strong Indigenous youth leader and activist, she served as the national youth ambassador for the Moosehide Campaign, a grassroots Indigenous movement to end violence towards women and children. Lacerte is often invited to speak as a youth leader and change-maker at local and national events on the topic of gender justice and equality, Indigenous resurgence and reconciliation.
She is also a board member of the Victoria Native Friendship Centre, an organization serving Indigenous urban individuals and communities, and recently launched an impact investing forum for young Indigenous women in BC.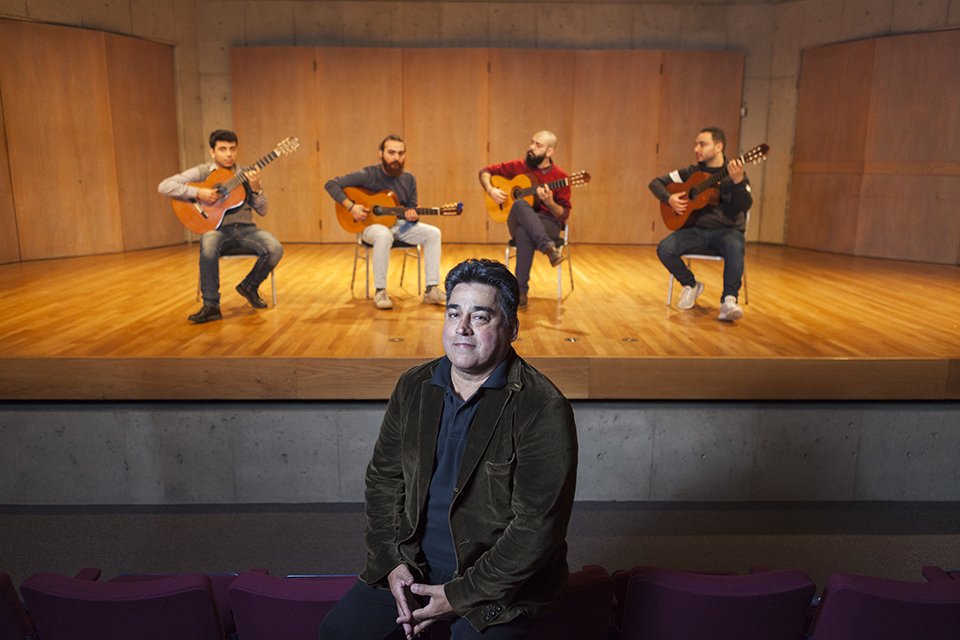 Dunn has garnered respect in the international music community as a virtuoso guitar performer, acclaimed teacher, dedicated mentor and enthusiastic supporter of emerging young talent. Dunn is Artistic Director of the non-profit Victoria Guitar Society and has partnered with a non-profit organization to send guitars into First Nations and impoverished communities. 
In 2018, he worked to bring the Orontes Guitar Quartet to Canada from war-ravaged Syria, enabling them to receive a fellowship from the New York-based Institute for International Education. The quartet came to UVic to work under his mentorship and, as a result, will perform across Canada in numerous events supporting refugees and people from war-torn countries, bringing a unique narrative of music surviving in times of violence and war.
The University of Victoria acknowledges the presence and engagement of dedicated advocates and activists within our community. These awards are open to current students, faculty, staff and alumni who demonstrate dedication to the advancement of social equity through advocacy and activism.
Photos
In this story
Keywords: award, human rights
People: Alexander Dunn, Sage Lacerte
Publication: The Ring