New concept for Broad Street honours Williams' legacy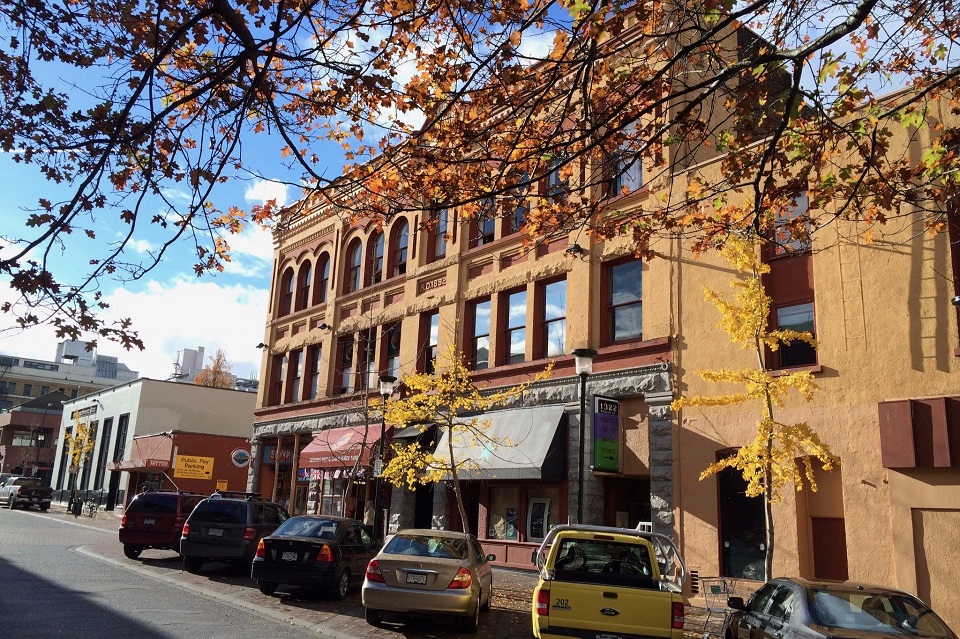 A new proposal for the University of Victoria's Broad Street properties will honour the legacy of donor Michael Williams by extending the life of the historic Duck's Building, enhancing the vibrancy of downtown's Old Town district and providing Victoria's tourism sector with its first new purpose-built hotel since 2004. The project will provide ongoing revenue to support UVic's academic programming and support for students. 
UVic Properties, the university's wholly owned legal entity that manages its non-academic properties, will provide a long-term land lease to Chard Development for its proposal for the site located between Johnson and Yates streets. 
"We're excited to partner with Chard Development on a proposal that honours Michael Williams' generosity and vision, his commitment to creating a vibrant downtown for residents and visitors, and his wish that his donations benefit the students of UVic for generations to come," said Peter Kuran, President and CEO of UVic Properties. 
The Broad Street properties were donated to the university in 2000 by Williams, a beloved Victoria businessman, developer, heritage conservationist, art collector and philanthropist. His intention was that they provide the university with ongoing financial returns to support academic programming, research, student services and supports. 
The award-winning Chard Development is proposing a mixed-use development guided by a commitment to honour the heritage and character of Old Town. It would see a hotel built along Broad Street (from Johnson Street to the parking lot south of the Duck's Building), with the exterior walls facing both Broad Street and the lane—including the historic rubble wall—retained. The hotel will appear to have three unique street fronts, with the front of the Duck's Building serving as the hotel's front entrance. 
The new proposal differs significantly from one in 2017 that was in an early planning stage to develop the properties into condominiums and rental housing. Specifically: 
The height has been lowered: One floor has been removed resulting in a proposed development that is approximately one foot taller than the current tallest portion of the Duck's Building;
More parking is provided: Instead of seven spaces of street level parking, there will be 35 stalls below grade;
The density ratio has been lowered: The floor space ratio (FSR) has been lowered from 5.7 to 4.6;
The project will now provide 135 much-needed hotel rooms to support tourism and local businesses;
And UVic will retain ownership of the property, which will generate revenue for student programs through a 99-year land lease to Chard Development.
Since the previous proposal in 2017, UVic and the provincial government announced an on-campus housing project that will add 620 beds for exclusive use by students, thereby adding capacity to the region's rental market for other tenants. While the previous proposed development intended to include 59 units of market rental housing with preference given to UVic students, those units could not be guaranteed for long-term student use. 
The 14 commercial and eight residential tenants of the Duck's and Broad Buildings will be able to remain for a minimum 12 months and will be provided with assistance that meets or exceeds the City of Victoria's Tenant Assistance Policy in terms of communication, compensation, relocation assistance and moving costs.
For more information about UVic Properties, please visit https://www.uvic.ca/vpfo/uvicownedproperties/index.php 
For more information about the University of Victoria, please visit https://www.uvic.ca/
-- 30 --
Photos
Media contacts
Denise Helm (University Communications + Marketing) at 250-721-7656 or dhelm@uvic.ca
Click here for the backgrounder.
In this story
Keywords: administrative, UVic Properties, Broad Street
People: Michael Williams, Peter Kuran