UVic visit to Asia deepens connections in Vietnam and China
Social Sciences, Science, Humanities, Engineering, Peter B. Gustavson School of Business, Law
- Tara Sharpe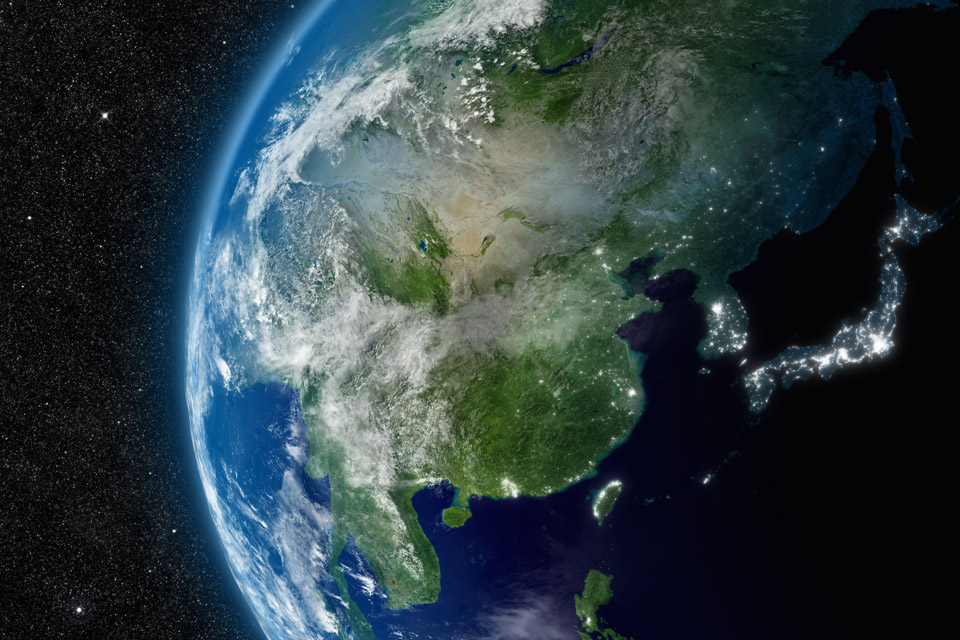 Today is the first anniversary of the launch of UVic's International Plan: Making a World of Difference. Four days from now, on Oct. 10, a delegation led by President Jamie Cassels will depart for Asia. The official UVic visit to Hanoi, Ho Chi Minh City and Shanghai this month will help accelerate the momentum of internationalization at UVic.
UVic is consistently ranked in the top tier of research-intensive universities in the world and our profound commitment to inspirational learning, teaching and engagement transcends all borders. – President Jamie Cassels
The UVic delegation will spend five days in Hanoi and Ho Chi Minh City in Vietnam and will then journey to Shanghai in China on Oct. 17. Cassels is joined on the trip, along with other officials from UVic, by Director of UVic Student Recruitment and Global Engagement Carolyn Russell and two UVic deans, Catherine Krull of the Faculty of Social Sciences and Rob Lipson of the Faculty of Science.
"Our visit to China and Vietnam reflects our interest in enriching the experiences of international students, as well as forging new connections, deepening partnerships and enhancing the journeys for our students abroad," says Cassels.
Building momentum of internationalization
UVic researchers have been working in Vietnam since the 1990s in the areas of social justice and law, as well as on aquaculture research, biodiversity studies and marine conservation.
Our university was the first in Canada to sign an agreement with a Chinese institution – East China Normal University in 1981 – and, in May 2005, was the first Canadian university to hold convocation at the Great Hall of the People in Beijing.
The visit to Asia will help strengthen our existing academic and research relationships with key partners in Vietnam and China; nurture ideas and advance prospects for new strategic alliances with academia, researchers, government and industry; identify new and enhance existing student experiences in both countries, including opportunities for internship, field schools and co-op; engage with our international alumni; and attract even more international students to UVic.
"Transformative experiences in Vietnam and China will help prepare our students as global-ready citizens, well positioned to address the challenges of the future," says Russell.
Deepening connections in Asia
UVic is currently focusing on strengthening existing relationships in Vietnam and advancing prospects for new academic and research collaborations, including for English language learners at UVic.
"Our presence in Vietnam is extremely significant, and reflects our deep and long-standing engagement there," Russell adds.
China is UVic's primary source of international students. UVic has been involved in China for decades, in collaborations and research partnerships including in the fields of:
engineering (smart power grids, computational modelling, computer and information security, wireless sensor networks, and sustainable civil infrastructure);
science and social sciences (impacts of climate change, oceans research, assistive technologies, political science and global dynamics, labor markets and new forms of social movements); and
business, education, humanities, law and Asia-Pacific initiatives (leadership and governance, student exchange agreements and approximately 360 co-op placements for UVic students so far).
Forging global collaborations
UVic has more research based on international collaboration than any other Canadian university (according to Leiden University Rankings), and China and Vietnam were two of the countries in which UVic first forged global partnerships several decades ago.
UVic continues to work with other top-tier universities worldwide—including Peking University in China, the University of Tokyo in Japan and the National University of Singapore—with more than 300 international partner agreements in 50 countries around the world today.
In 2016, nearly 3,450 international students from more than 130 countries were enrolled at UVic.
Find out more
Info for inbound students to UVic
Info for outbound students going abroad
Photos
In this story
Keywords: industry partnerships, study abroad, China, Vietnam, intercultural learning, globalization, international, research, community
People: Jamie Cassels