Honorably speaking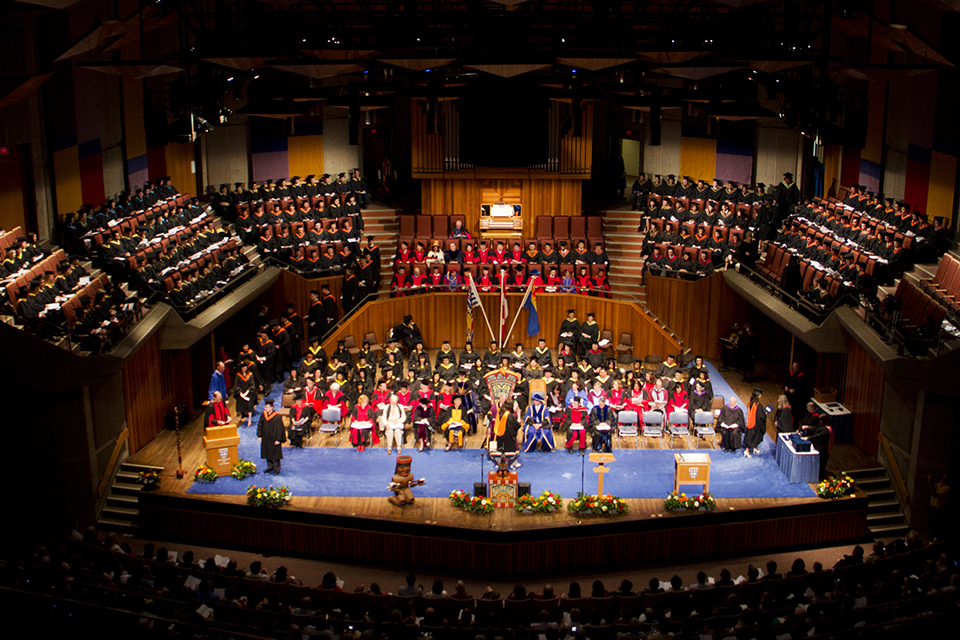 An honorary degree—the university's highest academic honour—will be presented to four exceptional individuals at Fall 2017 Convocation. Watch their speeches webcast live.
Barney Williams Jr., Honorary Doctor of Laws (LLD)
Nov. 14 at 10 a.m.
Barney Williams Jr. is Nuu-chah-nulth and a member of the Tla-o-qui-aht First Nation. A registered clinical counselor and a survivor of the residential school system, he was an invaluable contributor to the work of the Truth and Reconciliation Commission of Canada.
From 2008 to 2015, he served as a member of the commission's Indian residential school survivor committee, providing cultural and spiritual advice.
When he was five, Williams was removed from his home and taken to the Christie Residential School in Tofino. Like many of the 150,000 children placed in residential schools, he was punished for speaking his own language and was severely abused. He suffered post-traumatic stress, turned to alcohol and attempted suicide. But in 1966, and still in his early 20s, he began his recovery and has been sober ever since.
As a registered clinical counsellor, Williams has provided training, healing and workshops for individuals and communities in mental health, crisis intervention and addictions.
Williams served for 60 years as the traditional keeper of the beach for the Tla-o-qui-aht First Nation. He's also an Elder-in-Residence at UVic and provides advice on the university's role in reconciliation.
Neil Sterritt, Honorary Doctor of Laws (LLD)
Nov. 14 at 2:30 p.m.
Neil Sterritt was a driving force behind what is arguably the most important court decision in the history of Indigenous land claims in Canada.
Sterritt was president of the Gitxsan- Wet'suwet'en Tribal Council when in 1984 he and a group of elders, frustrated by a lack of progress on land claims in meetings with Canadian first ministers, filed a statement of claim in Smithers.
They turned to the courts to give substance to Aboriginal treaty rights and self-government based on their laws, traditions and governing structures. The subsequent trial lasted 374 days and Sterritt testified for 33 days. Hereditary chiefs and Elders gave testimony in their own language about their culture and relationship to the land.
The Supreme Court of Canada confirmed the existence of Aboriginal title in BC and ruled that when dealing with Crown land, governments are obligated to consult with and may have to compensate First Nations whose rights are affected.
In the early 1980s, Sterritt and other Gitxsan leaders worked with UVic to form an innovative First Nations teacher education program that was delivered in Hazelton and in the Faculty of Education.
David Flaherty, Honorary Doctor of Laws (LLD)
Nov. 15 at 10 a.m.
In 1993, David Flaherty became BC's first Information and Privacy Commissioner, writing some 320 orders under the Freedom of Information and Privacy Act and putting the province on the map in terms of increased transparency and accountability of public institutions.
He's played a central role in the development of information and privacy law and policy at the national level and, internationally, he's been a crucial figure in discussions surrounding privacy and access to information.
Starting in 1980, he was at the forefront of a new focus on Canadian legal history, which until then had been mostly dominated by the history of English common law. In the next decade, a new generation of legal scholars pursued research in all areas and periods of Canadian law. Flaherty was at the centre of that transformation through his work as a historian and editor.
More recently, Flaherty has been a patron of the arts in Victoria through his philanthropy and volunteerism. He led a four-year fundraising campaign that established new rehearsal and office space for Pacific Opera Victoria. From 1999 to 2006, he was a UVic adjunct professor of political science.
Sheridan Scott, Honorary Doctor of Laws (LLD)
Nov. 15 at 2:30 p.m.
Sheridan Scott's legal career has been characterized by professionalism, leadership and technical mastery— skills that have influenced Canadian broadcasting, telecommunications and competition law.
After becoming the first UVic law graduate to serve as clerk to Chief Justice Bora Laskin of the Supreme Court of Canada, Scott joined the Canadian Radio and Television Commission (CRTC) where she served as legal counsel. During that time, she was involved in major decisions about long-distance competition in telecommunications, cable television rates and national broadcasting regulations.
Scott joined the CBC in 1993, serving as vice-president of regulatory affairs and corporate development where she was involved in the CBC's decision to create an all-news French language service. In 1994, she was appointed Bell Canada's chief regulatory officer, overseeing all activities involving the CRTC, the Copyright Board and the Competition Bureau.
In 2004, the federal government appointed Scott as Commissioner of the Competition Bureau of Canada. On completion of her term at the bureau in 2009, she joined one of Canada's top business law firms, Bennett Jones LLP, as a partner and co-chair of the firm's competition and antitrust practice.
Photos
In this story
Keywords: convocation, honorary doctorate, doctorate of law
People: Barney Williams, Neil Sterritt, Sheridan Scott, David Flaherty