Your art space, now Legacy Art Galleries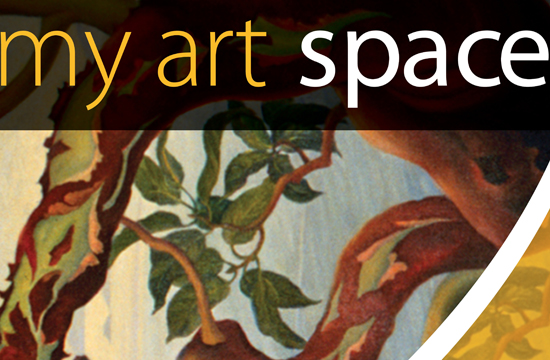 The University of Victoria's art collection inspires creativity, engages curiosity and fosters research and learning through art. Now its new name, Legacy Art Galleries, celebrates the legacy of the past and what is still to come.
UVic is home to a rich array of art objects, with various works on display at any given time in the university's free downtown public gallery, within a dedicated space on the lower floor of UVic's library, and throughout various satellite locations across campus.
"Our new name underlines the foundation of our art collection through the legacies of past and future donors," says director Mary Jo Hughes. "The word 'galleries' emphasizes our multiple exhibition sites on and off campus, which are free and open to all throughout the year. And, it speaks to a place for active and collaborative cultural programming."
Legacy Downtown
The Legacy Downtown is everyone's art space. It was established as part of a generous bequest by local benefactor, patron of the arts and philanthropist Michael C. Williams, for a gallery devoted to sharing and celebrating art with the downtown public. Since it opened in 2007, the Legacy Downtown has done just that, and offers free curated exhibits on a regularly rotating basis for everyone to enjoy.
Located in the heart of downtown Victoria (630 Yates St.), it is the university's primary gallery space. Open Wednesdays through Saturdays from 10 a.m. to 4 p.m., the Legacy Downtown continues to showcase the Michael C. Williams collection, as well as a varied rotating exhibition program reflecting the creativity, research, and collections of the university.
Legacy Maltwood
The Legacy Maltwood (at McPherson Library) is located on the lower level of UVic's library building. This special gallery space is named in memory of John and Katharine Maltwood. The original Maltwood Collection reflected the taste and travels of Mrs. Maltwood and her husband. The holdings, bequeathed to UVic in 1964 and amalgamated with an existing UVic art collection begun in 1953, range from Chinese ceramics, textiles, rugs, 17th century English furniture, Canadian painting, and Mrs. Maltwood's own sculpture and drawings.
The library gallery is primarily a storage, reference and exhibition facility dedicated to UVic's permanent collection of works of art on paper.
Satellite exhibits
For more information about displays across campus, including the Coast Salish art located in the Cornett Building, download the self-guided art-tour pamphlet (PDF) or watch UVic's art tour video. The "Salish Reflections" in Cornett now includes QR codes which link the viewer to details on each piece, with this smart-phone barcode technology extending to other art at UVic in future.
Virtual art tour (YouTube)
Visit online
Current exhibit
The first exhibit under the new galleries' name is fittingly a "first" in nearly 35 years. It has been more than three decades since the last faculty exhibit by UVic's visual arts department.
Paradox (Vikky Alexander, Lynda Gammon, Daniel Laskarin, Sandra Meigs, Jennifer Stillwell, Paul Walde, Robert Youds) opens Oct. 31 at Legacy Downtown, and runs till Jan. 11, 2014.
Photos
In this story
Keywords: arts
People: Mary Jo Hughes