$2.5M grant integrates Indigenous knowledge into sustainability projects
Peter B. Gustavson School of Business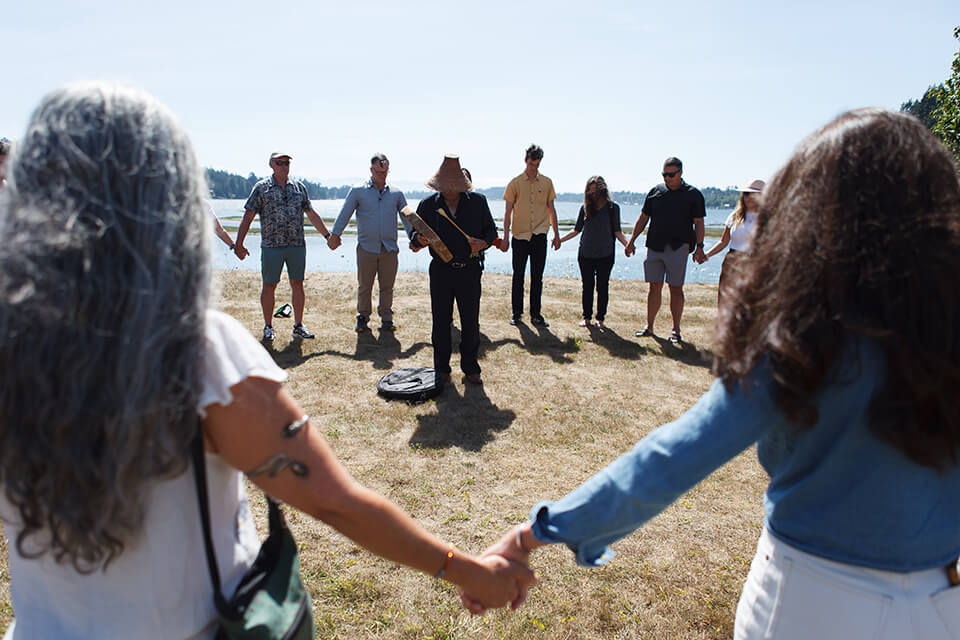 A University of Victoria-based research team has received a $2.5-million grant to design and advance a sustainability framework for decision-making in Indigenous communities that ensures their values, knowledge and concerns are at the forefront as they assess development proposals on their lands.

The Social Sciences Humanities Research Council Partnership Grant will fund The Balance Co-Lab: Collaboration for Sustainable Communities, an international collaboration of Indigenous governments, researchers and non-governmental organizations (NGO).

Building on a system that has been used for five years with Toquaht Nation in BC, as well as with other communities in Aotearoa New Zealand and West Papua, Indonesia, they will co-create customized sustainability assessment systems (SAS) with the goal of enhancing capacity in Indigenous organizations as they build environmental stewardship programs and evaluate development opportunities.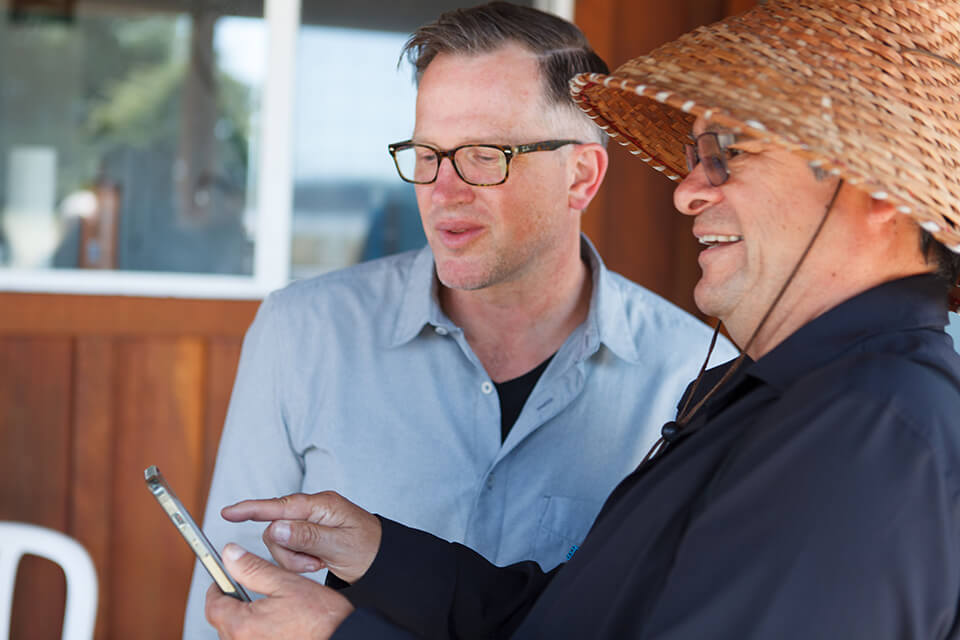 What is the cumulative social, cultural, environmental and economic impact of development projects on Indigenous territories? With a new legal focus on cumulative impact and Indigenous self-governance, and Canada and BC (in 2021 and 2019 respectively) putting the United Nations Declaration on the Rights of Indigenous Peoples (UNDRIP) into law, Indigenous Peoples have a right to use impact assessment systems that integrate Indigenous ways of knowing, being and doing, says Matthew Murphy, a UVic Gustavson School of Business professor of sustainability and strategy, and project director of The Balance Co-Lab.


"This work can advance Indigenous organizations' ability to improve decision-making and the capacity to evaluate the impacts of development efforts in ways that are customized to place-based knowledge and needs. This advances the ability for Indigenous Peoples to govern their territories in ways that align with their own values and governance practices." 
- Matthew Murphy, project director of The Balance Co-Lab and UVic Gustavson School of Business professor of sustainability and strategy

Murphy notes that Kēpa Morgan, the creator of the SAS framework, has used it with Māori partners in Aotearoa New Zealand to determine the best approach to environmental remediation after the largest maritime disaster in the country's history, the wreck of the MV Rena in 2011. Toquaht Nation has also used the system to evaluate the impact from all of its own economic-development efforts since 2018.

The project reflects ideas of self-determination embedded in UNDRIP that critically specify "that each nation or each Indigenous People has a right to determine for themselves their own form and path to development using their own governance structures and their own knowledge systems."

The SAS utilizes four dimensions of well-being: economic, environmental, cultural and community. In addition to evaluating the potential effects of a proposal—for example, a waterfront resort or a hydroelectric project—under those dimensions, the affected Indigenous community would also weight or prioritize each dimension according to the community's values and priorities.


"This project is very critical to the empowerment and self-determination of Indigenous governments and peoples. Basing models on traditional knowledge and ways of knowing directs the work to be done and utilizes self-determination to its fullest. Sharing models with other Indigenous communities around the world adds to the richness of what can be contained in the models. Establishing their own indicators on what is important to each Nation is also building on governance and putting the decision making in the hands of the people."
- Cloy-e-iis Judith Sayers, president of the Nuu-chah-nulth Tribal Council and a member of the project's Council of Senior Advisors
Self-determination is the foundation to everything and when Indigenous Nations work to develop their own assessment models, use them and implement them, it helps them develop socially, cultural and economically, she adds. "My hope for this project is that the model empowers every Indigenous community to assess sustainability on their own terms, do their own development and determine if others wanting to do development in their territories is acceptable to them to protect their lands, waters, resources and ability to exercise their rights."

The project includes 11 partners, including the Toquaht and T'Sou-ke Nations in BC, the University of British Columbia's Peter A. Allard School of Law, as well as Wayuu and Māori Indigenous organizations and university researchers in Colombia and Aotearoa New Zealand.

The research initiative reflects UVic's commitment to the United Nations' Sustainable Development Goals, or UN SDGs. Read more about the Times Higher Education Impact Rankings.

"This is a very exciting project that enhances the capacity of Indigenous nations to build and evaluate environmental stewardship programs and development that will support the self-determination of Indigenous communities," says Qwul'sih'yah'maht Robina Thomas, UVic's vice-president Indigenous.

Find out about additional tri-agency investments released today.
-- 30 --
A media kit containing high-resolution photos is available on Dropbox. 


About the University of Victoria
UVic is one of Canada's leading research-intensive universities, offering life-changing, hands-on learning experiences to more than 22,000 students on the edge of the spectacular BC coast. As a hub of transformational research, UVic faculty, staff and students make a critical difference on issues that matter to people, places and the planet. UVic consistently publishes a higher proportion of research based on international collaborations than any other university in North America, and our community and organizational partnerships play a key role in generating vital impact, from scientific and business breakthroughs to achievements in culture and creativity. Find out more at uvic.ca. Territory acknowledgement

Follow us on Twitter: @uvicnews

UVic media relations & services: www.uvic.ca/communicationsmarketing/media
Photos
Media contacts
Sasha Milam (Gustavson School of Business Communications) at 250-516-2611 or bizcomm@uvic.ca
Kirsten Lauvaas (University Communications + Marketing) at 250-213-5572 or uvicnews@uvic.ca
In this story
Keywords: community, Indigenous, international, sustainability, administrative, business, climate, environment, sustainability, funding, Indigenous, reconciliation, partnerships
People: Matthew Murphy, Astrid Perez Pinan, Brian Thom, Crystal Tremblay, Deborah Curran, Elizabeth Vibert, Natalie Ban, Val Napoleon