Unique UVic graduate program to create climate solutions leaders
Engineering, Human and Social Development, Science, Graduate Studies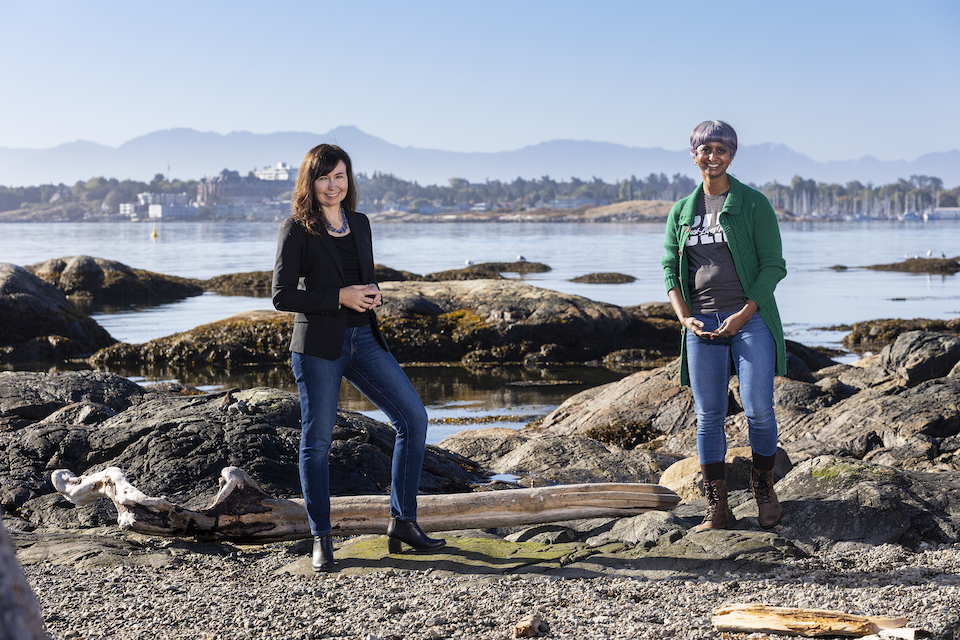 The University of Victoria is launching a first-of-its-kind Canadian graduate training program that will capitalize on UVic's climate research excellence to prepare the next generation of graduate students with the transdisciplinary skills and experience they will need to tackle the climate crisis head on.
World leaders have committed to limiting global warming to 2C under the Paris Agreement, and countries need skilled climate action workforces that can accelerate actions to meet climate change mitigation targets and adaptation measures. In BC alone, it's expected tens of thousands of new climate jobs will be created this decade.
Coastal Climate Solutions Leaders, which will launch this September, will help fill this critical workforce need. The new program, open to masters and PhD students as well as postdoctoral fellows from all disciplines, is supported by a $1.65 million, six-year CREATE grant from the Natural Sciences and Engineering Research Council of Canada (NSERC) and a further $1.15 million from UVic.
Julia Baum, a UVic biology professor known internationally for her work on climate change impacts in the ocean and principal applicant for the grant, says the program will fill this vital gap.
"Tomorrow's climate leaders will need to understand the climate crisis broadly, including the on-ground challenges and opportunities for accelerating solutions," Baum says.
"Our new program redefines how we train students by immersing them in highly interdisciplinary trainee cohorts and with people working to solve the climate crisis, so they understand the complexity of this challenge and develop the broad systems thinking required to tackle it."

—Julia Baum, a marine ecologist, conservation biologist and UVic President's Chair
The new program bridges the sciences, engineering, social sciences and business. It will deliver enhanced interdisciplinary training on climate change, its impacts, and mitigation and adaptation solutions. It includes research as experiential training, through internships and co-developed climate solutions research with end users from government, industry, non-profits and local communities.
"Climate change is a code red issue that calls for cutting-edge intersectional approaches," says Robin Hicks, dean of UVic's Faculty of Graduate Studies. "UVic's combined climate research expertise and community network allows us to deliver unique programs such as Coastal Climate Solutions Leaders, which will equip our graduate students with invaluable skills to take their climate careers to the next level."
More than 40 UVic climate change researchers from 19 departments and institutes across campus will help supervise trainees—working on all aspects of coastal climate solutions, from marine renewables to green financing and policy through to coastal adaptation strategies.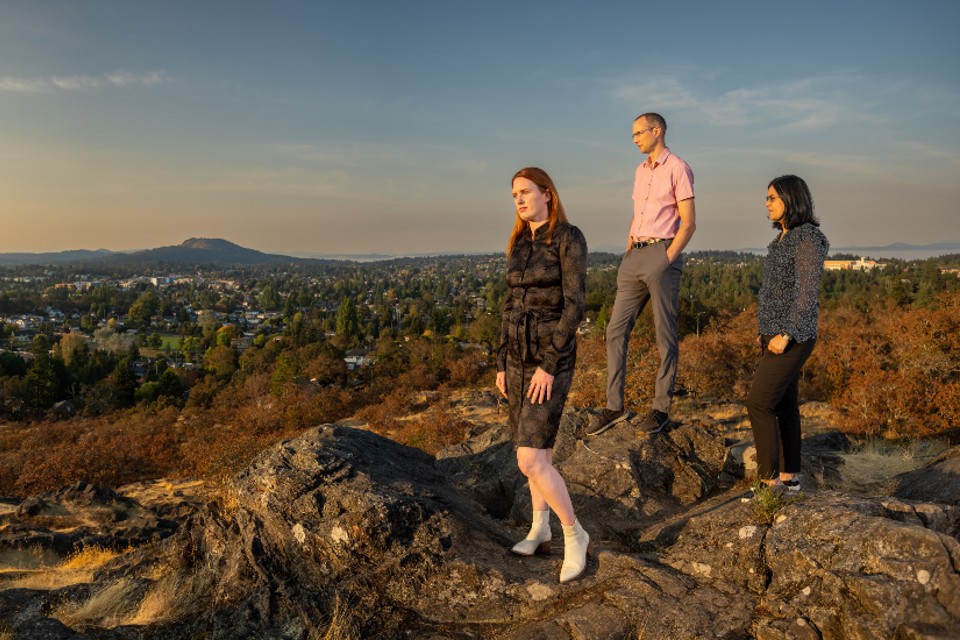 A key requirement for the emerging climate workforce will be the ability to work at innovative intersections, says Curran Crawford, a UVic mechanical engineering professor and co-applicant on the grant. "The new program draws upon a network of over 35 partners from municipal, provincial and federal government departments in Canada, as well as industry, non-profits, and Canada and US climate change think tanks. It's a powerful ecosystem."
Students will also take specialized workshops to hone "human skills," including leadership training and Indigenous acumen training, that are recognized as being necessities for successfully translating technical knowledge into impactful climate action in communities, adds Crawford.
"Climate change is inherently place-based. In BC, over 80 per cent of the population lives within five kilometres of the coastline," says Tamara Krawchenko, a researcher in UVic's public administration group and member of the Institute for Integrated Energy Systems at UVic. "Urban and rural communities have different needs and challenges. Trainees will learn the importance of place-based solutions."
"Every job is a climate job," Baum says. "I think our government realizes that and they understand that they need a workforce capable of leading the challenge of climate change, and we don't yet have that skilled workforce. This program will help contribute to that." 
Baum also notes that UVic's excellence in oceans and climate change research is integral to the program, saying UVic is "perfectly suited" for this because researchers here have the breadth of expertise in climate change mitigation and adaptation right across the campus.
"It's exciting to see our innovative approaches and solutions to the climate crisis taking hold. UVic is quickly becoming known as Canada's climate university, and this transformative new program will help prepare future generations of leaders to meet these complex challenges head on."

—Lisa Kalynchuk, UVic's vice-president research and innovation
The program vision reflects UVic's commitment to advance the United Nations Sustainable Development Goals—specifically, SDG 3 (good health and well-being), 7 (affordable and clean energy), 11 (sustainable cities and communities) and 13 (climate action).
UVic is ranked second in the world among universities for climate action. Read more here about UVic's commitment to climate action at uvic.ca/impact.
Read the Government of Canada news release.
-- 30 --
Photos
Media contacts
Julia Baum (Biology) at baum@uvic.ca
Jennifer Kwan (University Communications + Marketing) at 250-721-7641 or uvicnews@uvic.ca
In this story
Keywords: science, business, indigenous, health, arts, community, international, sustainability, climate, environment, sustainability, oceans, funding, biodiversity, SDGs, SDG13, climate action, students, faculty and staff, administrative, impact, SDG3, good health and well-being, SDG7, affordable and clean energy, SDG11, sustainable cities and communities
People: Julia Baum, Robin Hicks, Curran Crawford, Tamara Krawchenko, Lisa Kalynchuk