CIFAL Victoria turns 1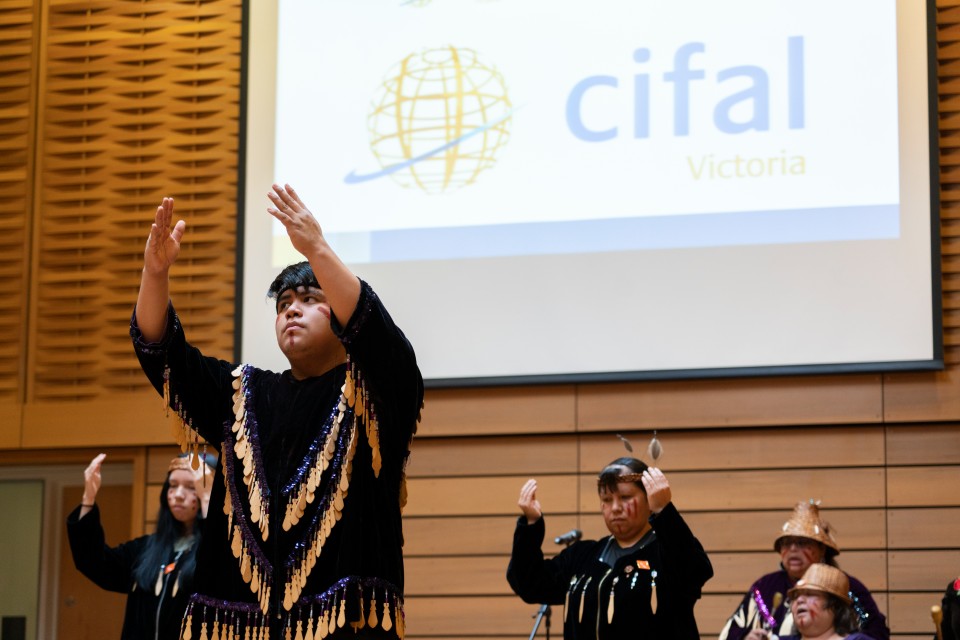 In a single year since its inception, CIFAL Victoria, the United Nations-accredited training centre at UVic, has created a variety of courses, trained community leaders in Africa, partnered with BC First Nations, as well as a Swedish group that promotes democracy around the world, and provided sustainable business education to local entrepreneurs.
CIFAL Victoria builds off UVic's areas of expertise around climate, oceans and sustainability; global health and well-being; Indigenous knowledge and decolonization; and entrepreneurship and innovation, says Crystal Tremblay, director of CIFAL Victoria, one of 30 International Training Centres for Authorities and Leaders (the acronym CIFAL comes from the French name: Centre International de Formation des Autorités et Leaders).
The training centre has huge potential to showcase the work that UVic is already doing in these areas, adds Tremblay, noting UVic's place in the prestigious Times Higher Education rankings.
And while linking communities and continents, the innovative hub for multidisciplinary training and partnerships has championed the creation of knowledge and support of the 17 UN Sustainable Development Goals, to which the university has established a deep commitment.
 "There's a lot of opportunity in our region, particularly, to collaborate and partner with governments, with First Nations communities, with community-based organizations and the private sector on identifying particular training needs in these areas."

—Crystal Tremblay, director of CIFAL Victoria
Local and global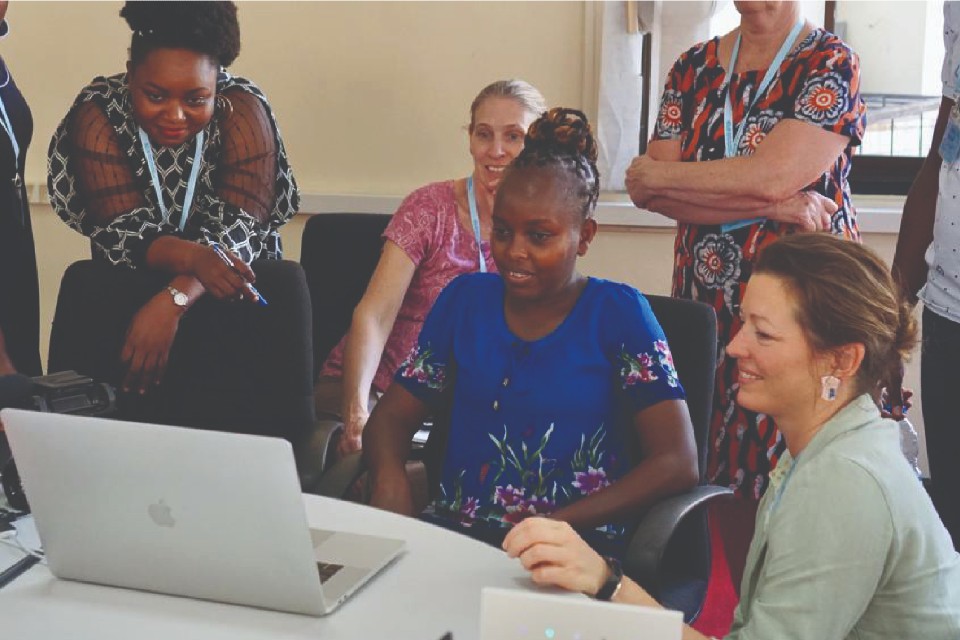 The work CIFAL Victoria does goes well beyond national boundaries.
For instance, it partnered with Sweden's International Centre for Local Democracy to work with municipal leaders in Tanzania and Kenya on community-based participatory research that engages local citizens on topics such as climate change resilience, gender equity and food security. The course lasted five weeks online and one in person and promoted evidence-based policy-making.
Courses that are in development include training for small and medium-sized businesses to build environment, social and governance screening into their operations; and education for local government leaders in BC on how to design research projects around gender equity and inclusivity or to engage with youth or marginalized groups.
"Education plays a crucial role in building capacities in these areas," Tremblay says. While CIFAL Victoria has autonomy in creating and accrediting courses, the UN backing means the credentials carry extra weight on students' resumes, she says, noting, "It's a huge benefit and opportunity for our students and the local region to be connected to the global network that is rapidly growing."
Having the centre at UVic is also a positive for the university.
"In order to build capacity around the Sustainable Development Goals, we need to adapt the way universities think about training. CIFAL Victoria puts us on the cutting edge of specialized training, allowing us to offer timely micro-credentials, short courses and co-designed programs that fit the needs of learners."

—Kevin Hall, UVic's president and vice-chancellor
The training centre has huge potential to showcase the work that UVic is already doing in these areas, adds Tremblay, noting UVic's place in the prestigious Times Higher Education rankings. Learn more about UVic's dedication to climate action at uvic.ca/impact.
"We're elevating the work that we're doing, connecting our researchers, students, staff and community partners with other CIFAL centres doing similar work around climate, health and generally trying to advance the UN SDGs," she says.
"That international connection is really special and unique, and positions UVic in a strong place to both be leading in these areas and contributing to those global efforts."
 See CIFAL's data dashboard to highlight training initiatives to advance the Sustainable Development Goals developed by staff, faculty and leadership at UVic.
Find out more:
Photos
In this story
Keywords: Sustainable Partnerships, SDGs, CIFAL, business, sustainability, partnerships, impact, education, staff, student, faculty, climate action, environment, community, training
People: Crystal Tremblay, Kevin Hall