Establishing a fund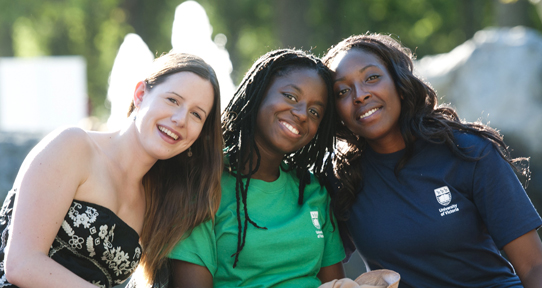 Support a specific area of the university
Whether you want to help a student, a program or a research initiative, establishing a fund is a fantastic way to support what you hold most dear. There are two types of funds that you, as a donor, can establish:
Annual Funds
If you establish an annual fund, you will be providing annual support to UVic for a fixed period of time. Annual funds are most often established to provide funding for an annual student award or an annual event, such as a public lecture. With a donation of $1,000 or more per year, for a minimum three year commitment, you can establish a named annual fund. 
Endowed Funds
Establishing an endowment is a great way for you to make large, transformative gifts to UVic. Endowing your donation allows you to have a long-term impact on the university that will benefit students far into the future.
Endowed gifts are invested by the University of Victoria Foundation to create a steady income stream, paying out a yearly amount while the principal grows over the years and preserves purchasing power. Compared to annually funded gifts that have an immediate but short-term impact, endowments and their related benefits last forever and generate stable funding for donor-specified purposes, such as scholarships, fellowships, chairs, buildings, academic programs or the university's greatest needs. At this time, the minimum amount for establishing a named endowed fund is $25,000. Endowed funds may be named to honour a person, family or organization.
Donors may choose if any newly created endowments are invested in the main fund or in the fossil fuel-free fund.
For more information, please contact our Donor Relations Coordinator:
Phone: 250-721-8965, email: donrcoor@uvic.ca
You may also contact the Development Officer for the faculty or area you wish to support.