$1.4 million in scholarships for Indigenous law students at UVic
- Julie Sloan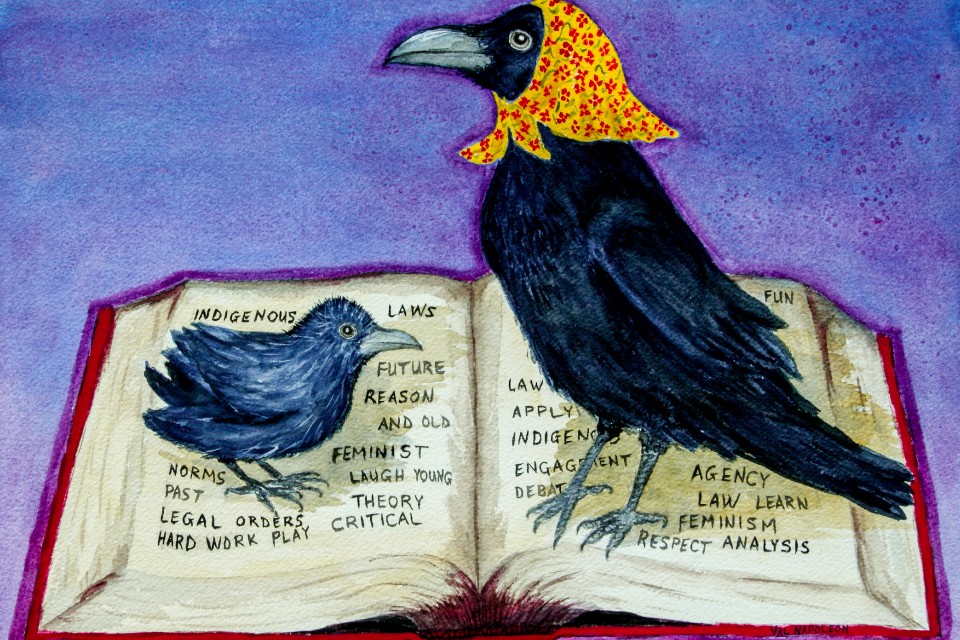 Generous community support totalling $1.4 million will advance legal education for Indigenous students at the University of Victoria, providing them with the knowledge and network to draw from, engage with, and work across legal organizations and within communities.
A year after the world's first Indigenous law degree program graduated its first class, a total of 24 new scholarships for Indigenous law students will be awarded, thanks to a group of donors and a partnership with Indspire through their Building Brighter Futures program. That means every Indigenous student joining UVic's Faculty of Law will receive a scholarship. Last year, the average entrance scholarship for an Indigenous law student was $9,400, with several awards valued at more than $17,000.
Support that the Faculty of Law receives from donors for our student scholarships can be likened to the beautiful concentric circles that a raindrop causes when landing on a smooth surface of water. The first circle is the immediate relief to a student's life thereby enabling learning and signaling that both the student and their legal education is important to our society.

—Val Napoleon, acting dean of law, professor, and Law Foundation Chair of Indigenous Justice and Governance
"Then the continuing ripples connect with the student's family and community, to the very real contributions that the student can make to civil and democratic society. Every single drop matters. We have been gifted by donors and by Indspire, and these gifts will keep rippling on into our future."
Donors included foundations, Indigenous law firms and many individuals including judges, alumni and others across Canada.
The partnership between the faculty and Indspire means these scholarships receive sizable top-up contributions and provides funding for tuition and living expenses, but also funding that considers the unique needs of Indigenous students. An emergency fund has been established to cover unexpected expenses, including emergency travel, obligations to home communities, health and family care, or participating in culturally significant events.  
Doing more for community
The first cohort of students in the Indigenous law degree program (JD/JID) graduated last April. Graduates work in the BC Ministry of Attorney General office and various courts. Others work in law firms or First Nations communities.
Jolene Ashini is one of these graduates, and she's the first Labrador Innu woman to become a lawyer. She grew up on reserve within the Innu territory of Nitassinan and she is a member of the Sheshatshiu Innu First Nation, where she served as a band councillor. Jolene realized that in order to do more for her community she needed a better understanding of how to apply the law, fairly, to Indigenous peoples. Ashini is currently articling with Olthius Kleer Townshend, a leading Aboriginal law firm in Toronto that represents her community, creating a child-welfare and protection statute that is based on their own legal traditions. 
The JD/JID program has so much potential to benefit Indigenous people in Canada – perhaps even the world. I'm hopeful it can put validity into Indigenous and Aboriginal law … Canada, as it stands right now, has a common law, but it has a hard time grasping Aboriginal law, let alone Indigenous law.

—Jolene Ashini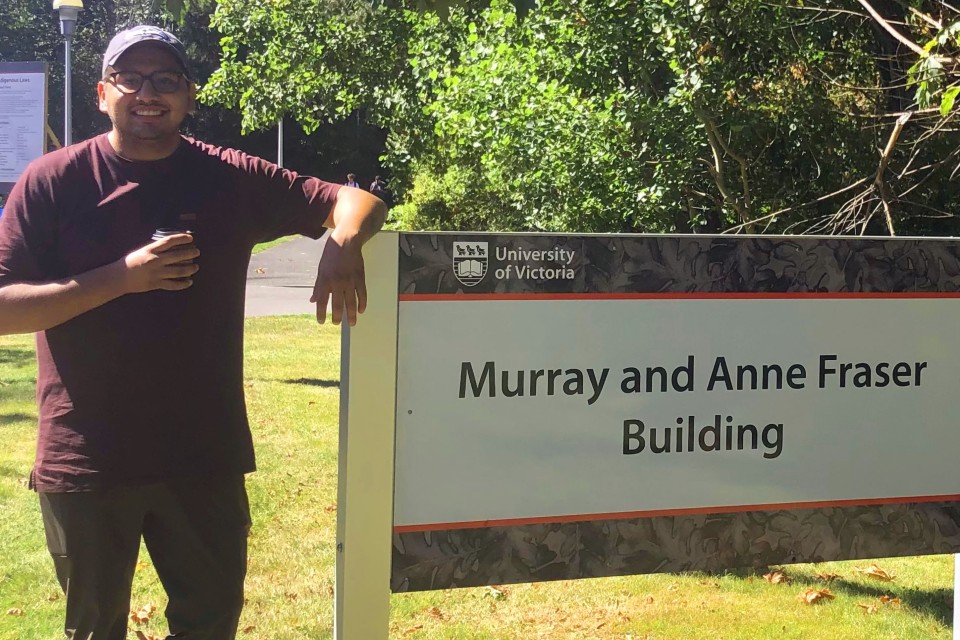 The second cohort of JD/JID students will graduate in June, including fourth year student Dustin Fox. Dustin was born and raised on the Blood Reserve, which is one of the four nations which make up the Blackfoot Confederacy in Southern Alberta and Northwest Montana. He received an entrance scholarship that was pivotal in helping him pursue law school and leave his home to do so.
"Indigenous organizations like Indspire are an important contribution to the web of support needed by Indigenous students, like me, now and in the future generations to come," says Fox.
'Lift up students'
The law partnership with Indspire began in 2018 with the launch of the JD/JID program to help create pathways for Indigenous students. Indspire, led at that point by renowned lawyer Roberta Jamieson, was the first donor to step up with support. 
"We are honoured to lift up students as they take up the good work of rebuilding and revitalizing Indigenous Laws, says Julia O'Hara, director of partnerships at Indspire "It is an important investment in the education of Indigenous students not only for their own long-term benefit, but for their families, communities, and our collective path towards reconciliation. We are honoured to be a part of the community standing behind UVic Law's JID program"
Indspire is an Indigenous national charity that invests in the education of First Nations, Inuit and Métis people for the long-term benefit of these individuals, their families and communities and Canada.
-- 30 --
Photos
In this story
Keywords: Indigenous, law, reconciliation, community, student
People: Val Napoleon