Indigenous health trailblazer Jeffrey Reading appointed to Order of Canada
- Stephanie Harrington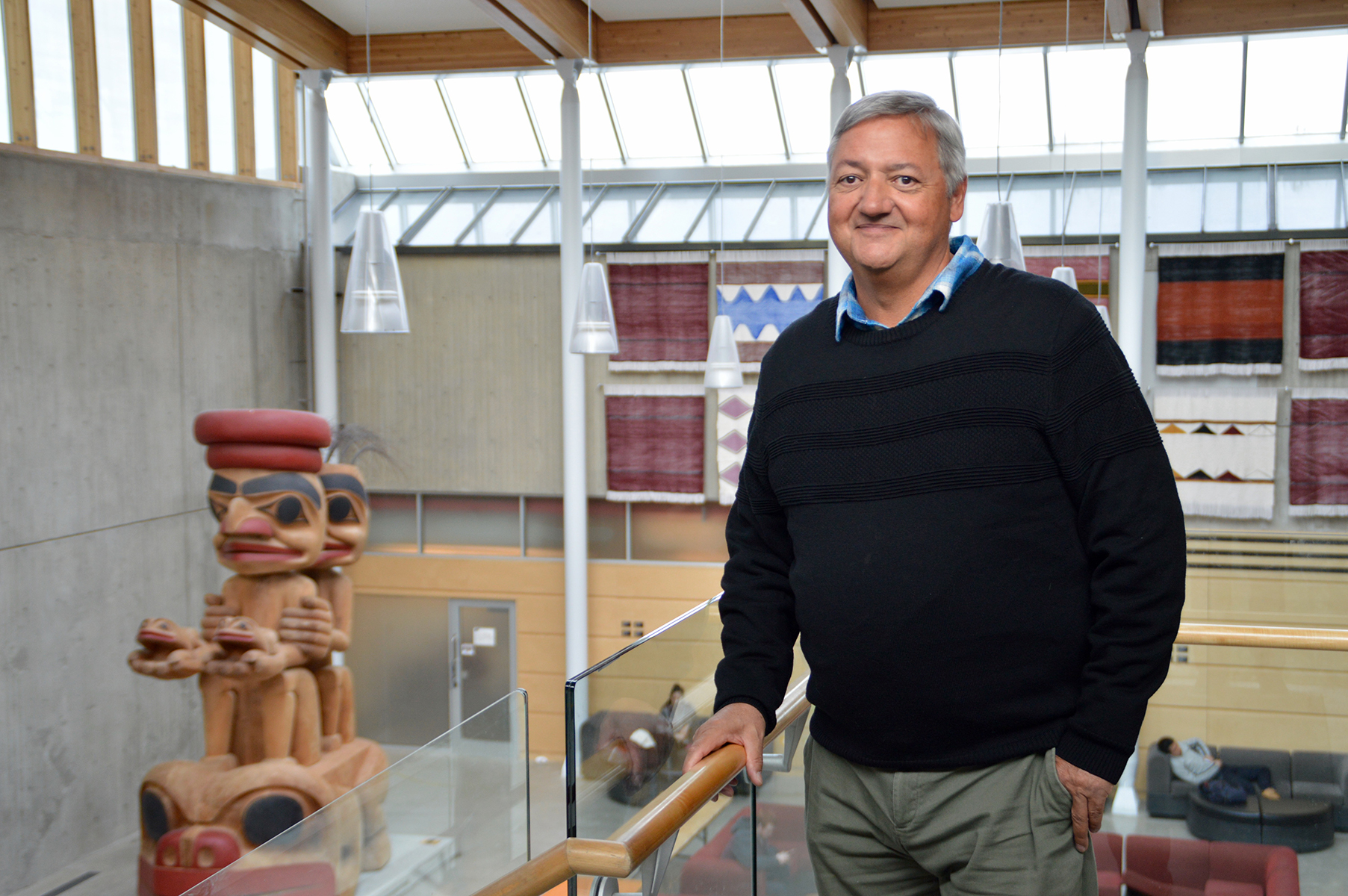 Jeffrey Reading has spent more than two decades championing the health and wellbeing of Indigenous Peoples across Canada, globally, and significantly, as a scholar at the University of Victoria.
Reading, an epidemiologist and emeritus professor with the School of Public Health and Social Policy, has spearheaded major national initiatives around Indigenous health, reshaped ethical guidelines for how researchers engage with Indigenous communities, and advocated for Indigenous-led research that supports the rights and sovereignties of Indigenous Peoples. 
In June, Reading was appointed as a member of the Order of Canada. He was recognized for his "groundbreaking contributions to Indigenous health research and for his leadership in bringing Indigenous perspectives to scientific and health institutions." 
The honour, he says, came as a surprise.
I feel privileged to be able to have a career that has made a difference to people. It's gratifying to be acknowledged for that. I wouldn't have been successful without the people who supported me, here at UVic and other institutions where I've worked.

—Jeffrey Reading, scholar at the University of Victoria
A Mohawk from the Tyendinaga First Nation in Ontario, Reading says when he graduated with a PhD in Public Health Sciences from the University of Toronto in 1994, little attention was paid to Indigenous health and wellness, despite huge disparities in major health indicators. He went about changing that reality, establishing a national research agenda around critical issues including health promotion and disease prevention, heart health, diabetes, and accessibility to health care among Indigenous Peoples.
"There's still a lot of work to be done," Reading says. "At the time when I started, people thought there was no future in Indigenous health research. It wasn't easy but there were a lot of allies."
Reading has served in myriad positions of influence, notably as the inaugural scientific director of the Institutes of Aboriginal Peoples' Health at the Canadian Institutes of Health Research (CIHR), from 2000 to 2008. Early in his career, he played a pivotal role in the introduction of Canadian ethics guidelines for Indigenous health research.
In 2011, Reading became founding director of the Centre for Aboriginal Health Research at UVic (CAHR), now called the Centre for Indigenous Research and Community-Led Engagement (CIRCLE), a seminal centre that has trained generations of scholars and helped establish UVic as an institution dedicated to truth and reconciliation.
"In a lot of ways, UVic has been instrumental in planting the seed and creating an environment where these initiatives become sustainable," he says. "The original CAHR office has become CIRCLE; it's grown and evolved."
Reading's work has taken him to many places: From 2012-13, he travelled to Australia where he led the development of the Baker IDI Heart and Diabetes Institute's Global Indigenous Health stream. In 2015, he joined the Dalla Lana School of Public Health at the University of Toronto, as the first Interim Director of the Waakebiness-Bryce Institute for Indigenous Health. 
Nowadays, Reading is back on the West Coast, wearing a few different hats: he's the nominated principal investigator for the British Columbia Network Environment for Indigenous Health Research, one of nine such Indigenous-led networks across Canada. In 2016, he was appointed the inaugural British Columbia First Nations Health Authority Chair in Heart Health and Wellness at St. Paul's Hospital based at Simon Fraser University. He also is a co-director of the new Centre for Collaborative Action on Indigenous Health Governance at SFU.
Jeff's well-deserved appointment to the Order of Canada not only recognizes his groundbreaking contributions to Indigenous health research but also celebrates his unwavering commitment to fostering Indigenous-led research, reshaping ethical standards, and advocating for the rights and sovereignties of Indigenous Peoples. His vision inspires us all to work towards a future where health and wellness are accessible to every individual, regardless of their background.

—Qwul'sih'yah'maht, Robina Thomas, UVic vice-president Indigenous
One of the most rewarding parts of Reading's career has been to watch the ripple effects as Indigenous graduate students become researchers, and their Indigenous graduate students become scholars, too. He says he has seen Indigenous people move from being objects of research, to using research to reclaim Indigenous knowledge. 
"This idea of having community-grounded research by Indigenous people, for Indigenous people, is not just an idea; it can be accomplished," Reading says. "It's about building bridges and partnerships. In the end, it's about reconciliation."
Although he has received many prestigious awards for his work, Reading says he feels particularly honoured that he will receive the Order of Canada from a person he respects tremendously—Canada's first Indigenous Governor General Mary Simon.
The ceremony for inductees will take place at Rideau Hall in the near future. 
Photos
In this story
Keywords: community, Indigenous, administrative, faculty & staff, health, Indigenous, reconciliation, Faculty of Human and Social Development, Public Health and Social Policy
People: Jeffrey Reading