Pronoun Button Making Event
- University of Victoria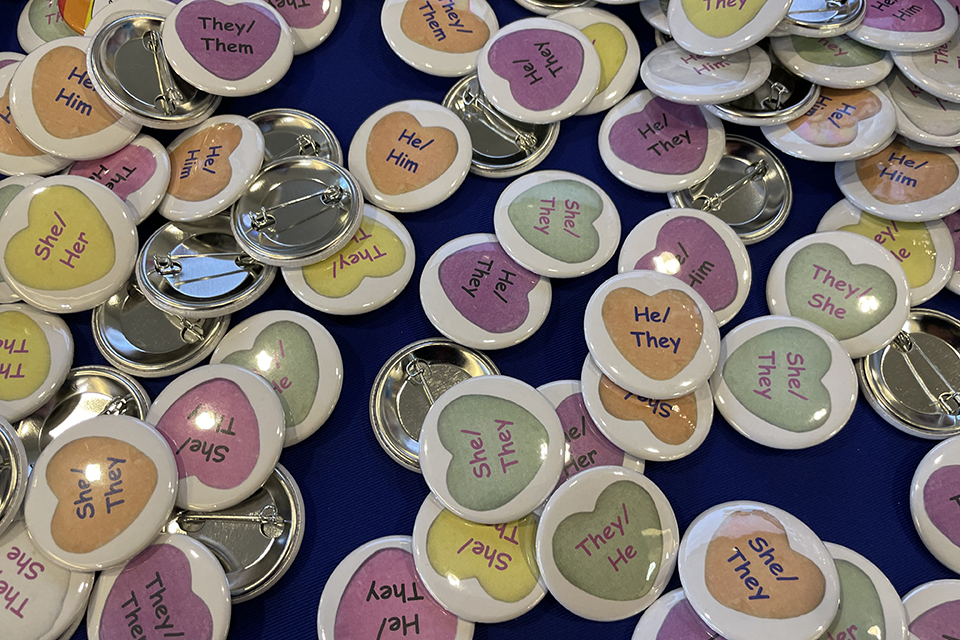 UVic staff and faculty are invited to join UVic Libraries for a pronoun button making event!
Displaying your pronouns affirms individual gender preferences and creates a safe space for everyone at UVic. You'll be able to pick out a button background, your preferred pronouns, and library staff will help you with the button machine.
This drop-in event takes about 5 minutes from start to finish and is an easy way to support inclusivity on campus.
Sept. 20, 10 am – 4 pm, Mearns - McPherson Library staff lounge (fourth floor)
Photos
In this story
Keywords: administrative