Alumni share career journeys in new podcast
Peter B. Gustavson School of Business, Co-op, Social Sciences
- Joy Poliquin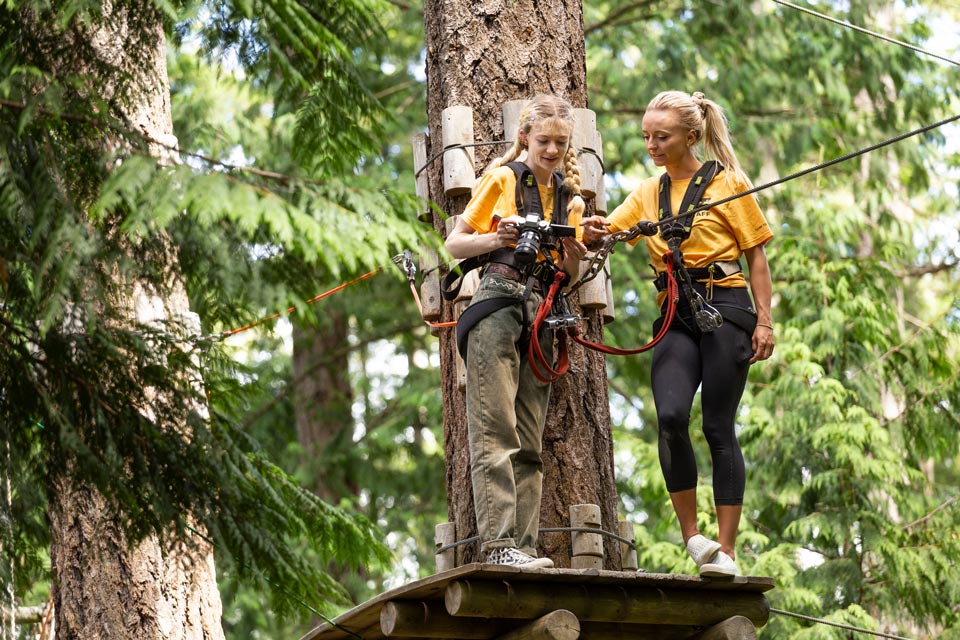 Starting September 26, tune in to hear how alums are making a difference through their careers when Work It: A career exploration podcast drops its first season. Plus, get expert advice on all things career-related, from self-advocacy at work to practicing self-care and avoiding burnout.
 Season 1 episodes include:
September 26: Hannah Gentes (Indigenous studies and environmental studies '21) is a Saulteaux-Métis woman and senior project manager and Indigenous initiatives lead at Coastal Restoration Society. She shares how her co-op experience turned into a career in Indigenous environmental stewardship.
October 10: How to stand out when applying for jobs: Get tips and tricks on how to make an impression on employers with résumés, cover letters, follow-ups and more.
October 24: Dayah Johal (Master of Global Business '22) works as a senior program developer with the provincial government's Innovative Clean Energy Fund. She credits a co-op work term with helping her launch a career in the public sector.
November 7: Demystifying the job interview: The idea of an interview can be scary—learn how to manage your nerves and prepare to wow employers.
November 21: Kat Craats (commerce '20) is a photographer and marketing manager with WildPlay Element Parks. She tells us how UVic's BCom program inspired her love of marketing and how she landed her dream job.
January 16: Self-advocacy and self-identification at work: Learn everything there is to know about how and when to disclose information to your employer, plus strategies to advocate for yourself at work.
January 30: Natasha Thambirajah (BA '08) is a third-generation public servant and the director of Digital Health Policy at the Ministry of Health. She joins us to talk about her passion for citizen-centered policy making and how she carved out a career she's passionate about.
February 13: Preventing burnout and practicing self-care at work: We get it—work can be overwhelming. Tune in for support around setting boundaries and a healthy work/life balance.
Photos
In this story
Keywords: alumni, co-op, student life, employment, partnerships
People: Hannah Gentes, Dayah Johal, Kat Craats, Natasha Thambirajah