UVic celebrates Earth Day 2022
Fine Arts, Engineering, Humanities, Social Sciences, Peter B. Gustavson School of Business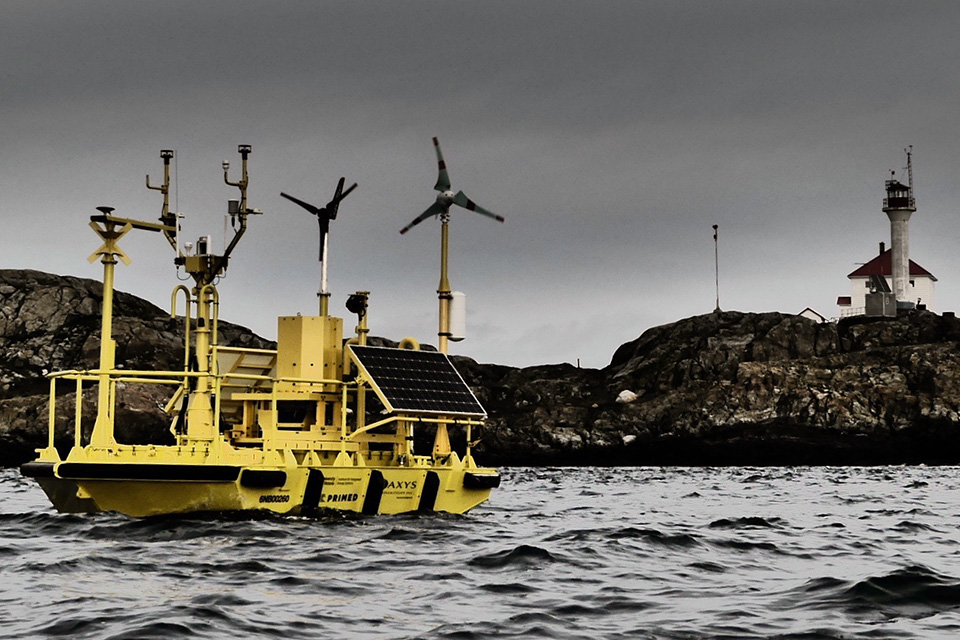 With this year's Earth Day theme of "Invest in Our Planet," the University of Victoria celebrates myriad projects that reflect our commitment and contribution to climate action.
UVic's work to tackle the global climate crisis is reflected in our Climate and Sustainability Action Plan and the new campus-based CIFAL Victoria—International Training Centre for Authorities and Leaders—a United Nations training centre that drives UVic's ongoing implementation of the UN Sustainable Development Goals, or SDGs.
Below are just a few examples of how UVic students, researchers and broader community Invest in our Planet.
Please also see other UVic stories and projects shared on @UVic's Twitter account.
Engineers innovating for a clean energy future
Off-grid communities rely a lot on diesel power for energy needs. A unique UVic-led project is working with BC coastal communities to test the use of wind energy. How will they do this?
In other parts of Engineering and Computer Science, engineers are working with partners to retrofit buildings to reduce emissions in ways that are affordable. Racing to net zero!
Documenting the climate crisis
As the Crookes Professor in Environmental & Climate Journalism, Sean Holman is working with a consortium of journalism students at UVic, Mount Royal University, Ryerson University, University of King's College, and media partners (APTN, Megaphone Magazine) to amplify stories as part of the Climate Disaster Project. 
Engaging youth, community for ocean sustainability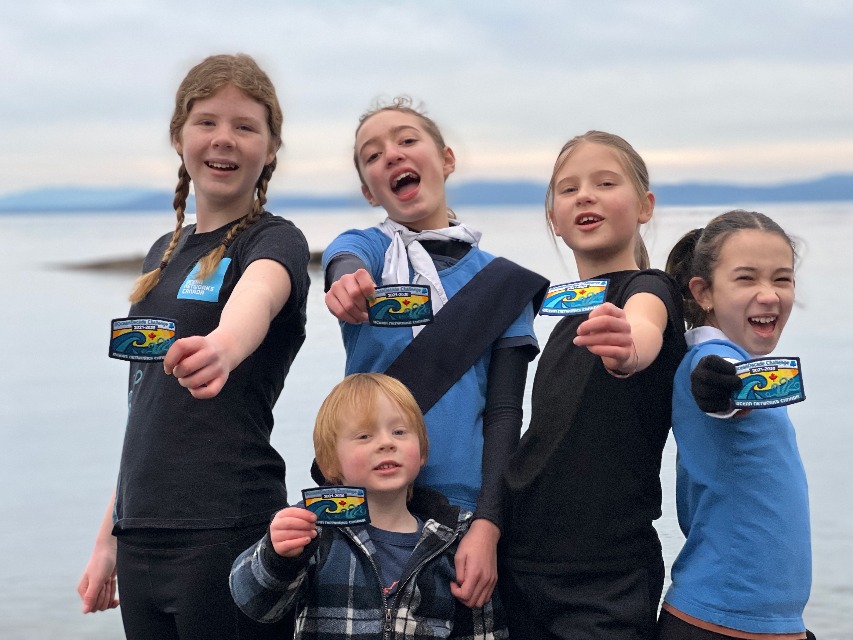 How does underwater noise impact marine life? Does climate effect weather prediction? These answers and more can be found in a new national initiative #OceanDecade Challenge, which launched in March. Ocean Networks Canada, a UVic initiative, developed the project in partnership with Girl Guides of Canada and Fisheries and Oceans Canada.
Investing for social and environmental good
Students are getting the chance to put their social and environment values to the financial test with the launch of the new Victoria Social Value Fund by managing investment funds to find local solutions to pressing environmental and social issues.
Finance experts at the UVic Peter B. Gustavson School of Business are also collaborating across disciplines to unearth solutions and influence policy to move us toward green economic recovery.
Food, justice and climate solutions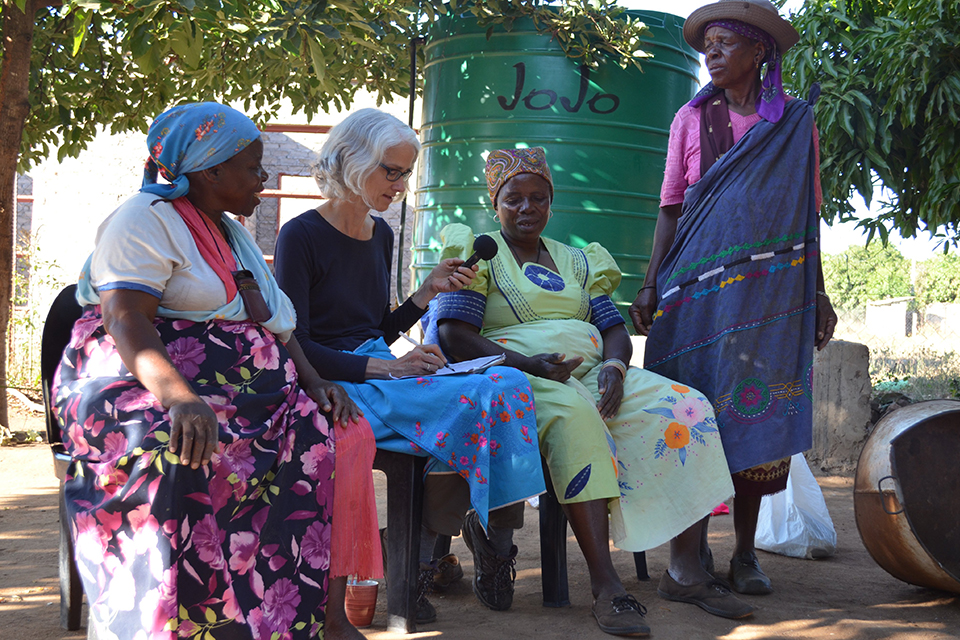 Historian Elizabeth Vibert leads the Four Stories about Food Sovereignty research network that connects vulnerable communities around from T'Sou-ke to South Africa to learn from each other as they seek solutions to issues of food justice and sovereignty.
Ocean scientists lay path for next wave of researchers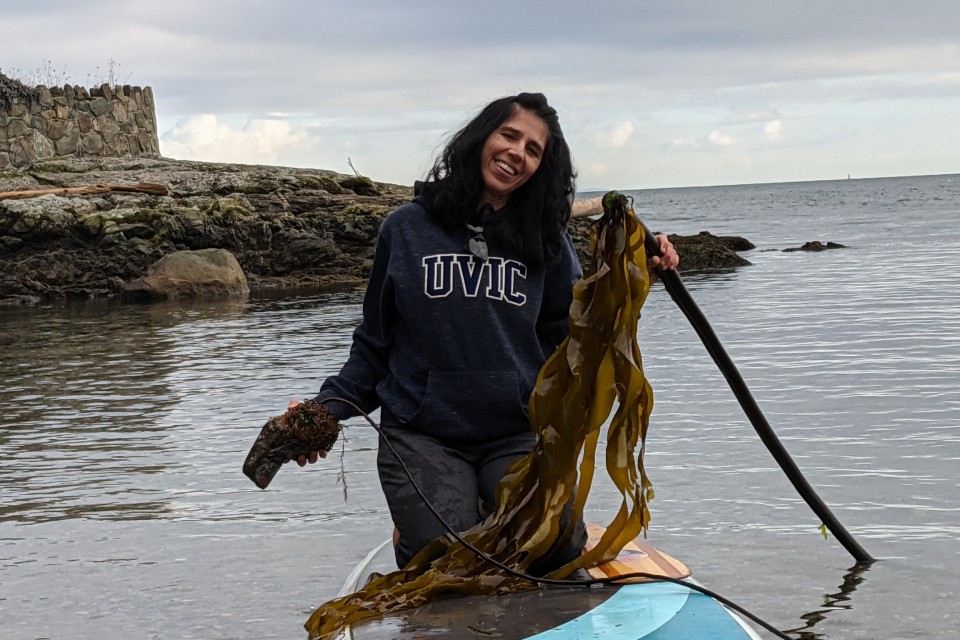 UVic is swimming with marine researchers who dive deep into creative solutions to marine health—for the sake of the oceans, the creatures living in them, and the entire planet. Ocean scientists like Natalie Ban and Maycira Costa cross boundaries between the social and natural sciences and the humanities to conduct research with peers and local community experts including Indigenous communities.
Every year on April 22, EarthDay.org marks the anniversary of the birth of the modern environmental movement in 1970. 
Photos
In this story
Keywords: sustainable impact, climate action, climate, sustainability, CIFAL, SDGs, Ocean Networks Canada, administrative
People: Sean Holman, Elizabeth Vibert, Natalie Ban, Maycira Costa