Kamel and Pavlik join UVic as 2022 Schulich Leader scholars
- Richard Dal Monte
Two exceptional students—one from Vancouver Island, the other from Ontario—who are planning to pursue an education in the sciences will be the latest Schulich Leaders to attend the University of Victoria in September. 
Renata Kamel is named the 2022 Schulich Leader Scholar in Engineering and will be entering UVic from Ballenas Secondary School in Parksville, while Sophie Pavlik, a recent graduate of Barrie North Collegiate Institute, is named the 2022 Schulich Leader Scholar in Science. Both are pursuing studies that will set them on a path to do work in line with the UN's Sustainable Development Goals (SDGs) and make a difference for the environment and the planet.
Kamel second in 'family of opportunity' to win prestigious scholarship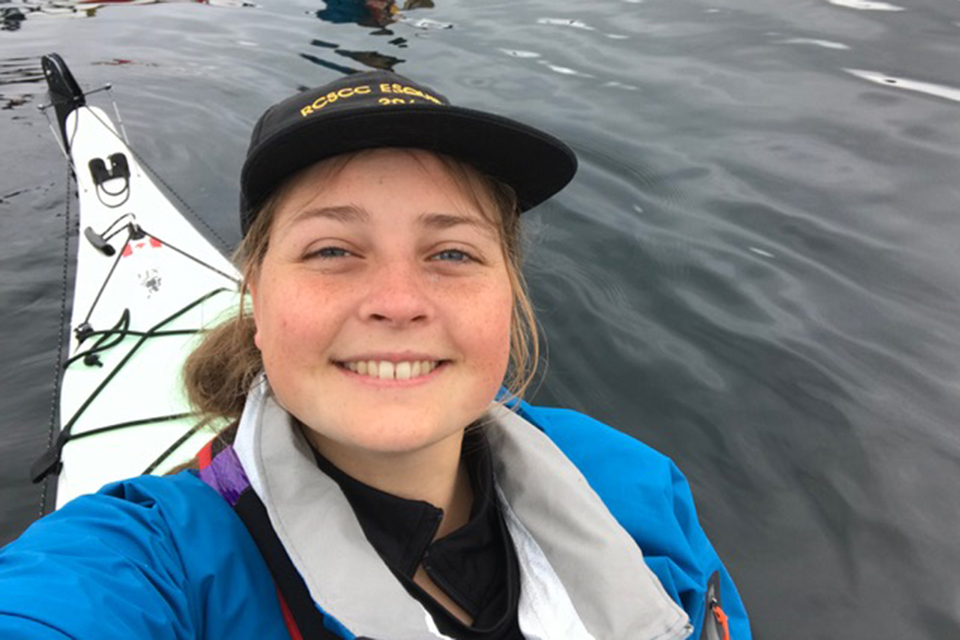 If you saw a photo of her when she was two or three years old, Renata Kamel says, you would notice her look of intense concentration. "I've always found the world around me very fascinating," Kamel says, noting that exploring the natural world and figuring out how things worked were of particular interest.
But it was later, in elementary and high school, that her interest turned into a passion for science—incited, in part, by visits to science fairs held at UVic. In Grade 10, Kamel says, she got involved with applied science projects with an engineering twist.
Already, she has worked to advance SDGs. Last year, for instance, she and a team designed and built a fixed-wing environmental monitoring drone with an integrated instrumentation package and custom data-collection software. This year, she put together a team to build a pressurized distillation chamber for calibrating pH meters to increase measurement accuracy in chemistry labs.
Now, as she prepares to enter university, she follows her brother Victor Kamel, who is not only a UVic engineering student but was the 2020 Schulich Leader Scholar for Engineering.
Asked about what in one family propels two children to such achievements, including Kamel's 99.5 per cent grade average, she says, "Our family is one of opportunity. We're an immigrant family."
Her Russian-Ukrainian parents, mother Irina Stafeeva and father Alexander Kamel, came to Canada when Victor Kamel was two and they are "go-getters," she says, supporting their children to try new experiences and seek out opportunities.
"They were so encouraging of anything I wanted to try to do," she says.
That still applies even as Kamel's grandparents, who live in Ukraine, are affected by the Russian invasion of their country. It is her parents' current priority is to find a solution to their safe resettlement and because of this, Kamel must rely on herself to pursue post-secondary education.
Despite the stresses on her family, Kamel remains excited about her upcoming first year at UVic, from living in a new place to getting involved with organized groups such as recreational sport and outdoor activities, to connecting with fellow students and meeting other Schulich Leaders.
Her future in engineering further points to the SDGs—including numbers 9 (Industry, Innovation and Infrastructure) and 12 (Responsible Consumption and Production)—she says.
"I dream to enhance standards of living through technological advancements that optimize the use of Earth's natural resources. I will pursue this goal by focusing on the development and application of advanced materials, which hold the potential to revolutionize industries."

—Renata Kamel
 Pavlik battled dyslexia to become a top student and Schulich scholar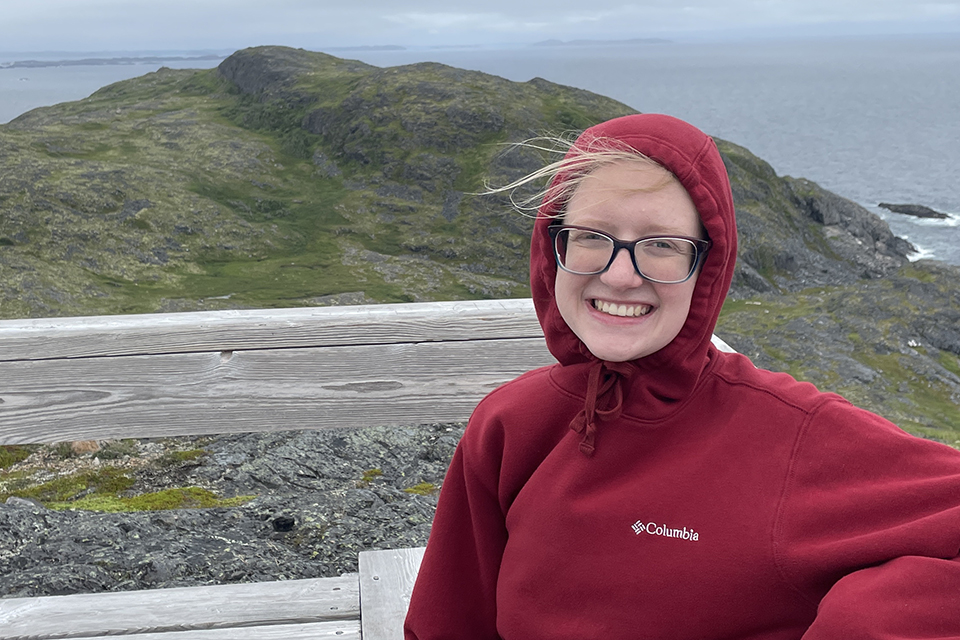 The path to the sciences started with math for Sophie Pavlik, who found numbers easier to understand than letters in her early school years. She was diagnosed with dyslexia when she was in grade three and, for the next couple of years, worked with a tutor weekly and did plenty of independent reading to battle her learning disorder. (Her favourite thing to read now is mysteries.)
She was routinely at the top of her class in high school and notes, "I put in a lot of work to get where I am now."
That work, encouraged by her mom Zarah Walpole and dad Ian Pavlik, took dedication but it also required that she develop strategies for learning and problem solving—tools that helped her compete in science fairs as an elementary school student and excel as a high school student. Over the last few years, she has volunteered as a judge at such events, which has allowed her to "encourage little kids to become passionate about science."
Another of Pavlik's passions is baking and she enjoys it more than cooking because of the precision required. "It's like chemistry," she says, and she finds it relaxing to follow a recipe and taste the results. Her specialties are sticky buns (similar to cinnamon buns but baked in maple syrup) and her ginger cookies, with which she won a competition in the 2019 Coldwater (Ont.) Fall Fair.
Combining something I enjoy for fun with something I enjoy in school seemed like a career path I could follow. Putting the two together in food science sounds really interesting and there's a big place for it.

—Sophie Pavlik
Pavlik aims to join scientists leading the fight against climate change by transforming our food systems. Her ten-year goal is to lead a research team in food science, developing new nutrient-dense foods, sustainable food packaging and better solutions to food waste, which addresses SDGs including numbers 2, 3 and 13 (Zero Hunger, Good Health and Well-being, and Climate Action respectively).
Her learning interests go beyond the kitchen and the lab. In 2020, she completed the Harvardx Fat Chance course in probability and statistics, and in 2021, attended University of Waterloo's Quantum Cryptography School for Young Students.
She says upon first hearing she'd won the Schulich Scholarship she was first speechless, and was sure the news couldn't possibly be true.  But she hopes the award and her studies at UVic will set her on the path to food research and is looking forward to meeting new people in Victoria.
About Schulich Leader Scholarships
Established in 2012 by businessman and philanthropist Seymour Schulich, the Schulich Leader Scholarships are awarded to high school graduates enrolling in a science, technology, engineering or mathematics (STEM) undergraduate program at 20 partner universities across Canada, including UVic. Out of a pool of 350,000 potential candidates across Canada, 1,400 students are nominated and just 100 scholarships are awarded. To date, more than 500 students have received Schulich scholarships—$80,000 to pursue a science degree and $100,000 towards an engineering degree—including 22 at UVic.
In this story
Keywords: sustainability, student life, climate, environment, SDGS
People: Sophie Pavlik, Renata Kamel