Grunts, squeals and boops--FishSounds launches online library of fish noise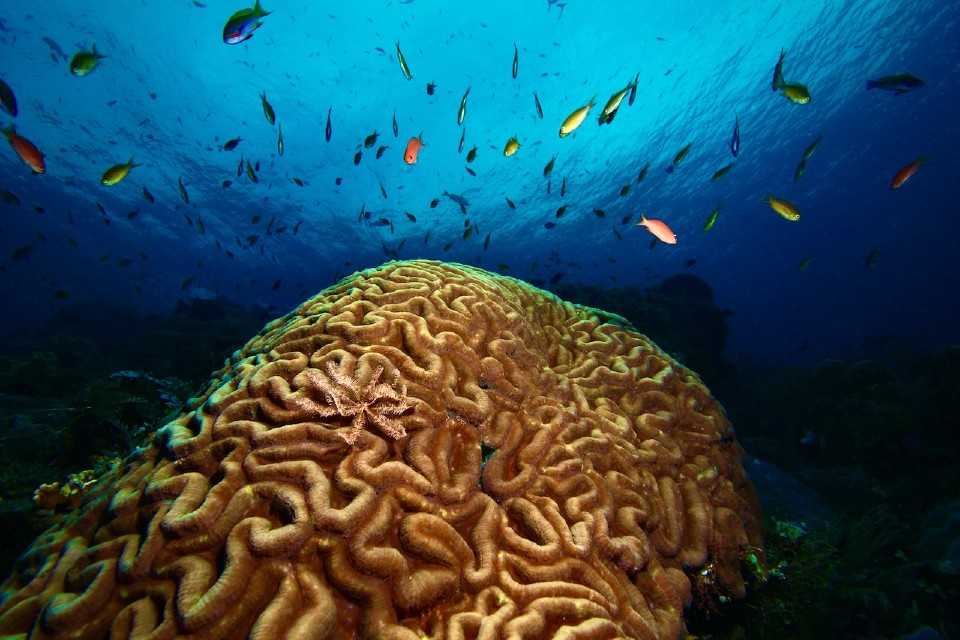 Fascinating soundscapes exist beneath rivers, lakes and oceans. An unexpected sound source are fish making their own unique and entertaining noise from guttural grunts to high-pitched squeals. Underwater noise is a vital part of marine ecosystems, and thanks to almost 150 years of researchers documenting those sounds we know hundreds of fish species contribute their distinctive sounds. Although fish are the largest and most diverse group of sound-producing vertebrates in water, there was no record of which fish species make sound and the sounds they produce. For the very first time, there is now a digital place where that data can be freely accessed or contributed to, an online repository, a global inventory of fish sounds.
Kieran Cox co-authored the published article about fish sounds and their value in Reviews in Fish Biology and Fisheries while completing his Ph.D in marine biology at the University of Victoria. Cox recently began a Liber Ero post-doctoral collaboration with Francis Juanes that aims to integrate marine bioacoustics into the conservation of Canada's oceans. Liber Ero program is devoted to promoting applied and evidence-based conservation in Canada.
The international group of researchers includes UVic, the University of Florida, Universidade de São Paulo, and Marine Environmental Research Infrastructure for Data Integration and Application Network (MERIDIAN) have launched the first ever, dedicated website focused on fish and their sounds: FishSounds.net.  To create the site, researchers reviewed over 3,000 documents and extracted data from 834 studies to determine that 989 fish species produce active sounds. MERIDIAN team members then constructed the website as part of a Canada Foundation for Innovation grant, ensuring all those fish sounds and data are freely available online.
According to Cox, "This data is absolutely critical to our efforts. Without it, we were having a one-sided conversation about how noise impacts marine life. Now we can better understand the contributions fish make to soundscapes and examine which species may be most impacted by noise pollution." Cox, an avid scuba diver, remembers his first dive when the distinct sound of parrotfish eating coral resonated over the reef, "It's thrilling to know we are now archiving vital ecological information and making it freely available to the public, I feel like my younger self would be very proud of this effort." Listen to the sound of the freshwater drum (Aplodinotus grunniens), an invasive species in New York that can be monitored using its sounds.
Co-author Audrey Looby explains the value to other researchers, "Because we can match fish sounds to fish species, their sounds are a kind of calling card that can tell us what kinds of fish are in an area and that can be very helpful monitoring environmental health."
The UVic research team includes Cox, Francis Juanes Liber Ero Chair for Fisheries Research and Rodney Rountree. This comprehensive, global inventory of fish sound production research and recordings allows users to search the data by taxa, sound, region and other filters. "The lack of a database on global fish acoustics has been a major limitation in the field of aquatic soundscapes," says Juanes. "We hope that FishSounds.net will transform the way researchers and the public think about ocean noise."
Both Juanes and Cox believe the site will transform aquatic habitat understanding, "This website brings us one step closer to understanding the diversity of sounds happening in aquatic habitats, and that's extremely exciting."
The research, "A Quantitative Inventory of Global Soniferous Fish Diversity", can be read in the peer-reviewed journal Reviews in Fish Biology and Fisheries. This research was supported by a Canada Foundation for Innovation grant.
-- 30 --
A media kit containing photos and fish audio files is available on Dropbox.
Photos
Media contacts
Kieran Cox (University of Victoria) at 778-977-0142 or kcox@uvic.ca
Robyn Quinn (University Communications + Marketing) at 250-415-7020 or scomm@uvic.ca
Samantha Murray (University of Florida Media Relations) at 949-735-1076 or grenrosa@ufl.edu
In this story
Keywords: research, oceans, biodiversity, climate, industry partnerships, partnerships, pollution, international, sustainability, fisheries, graduate research, environment
People: Kieran Cox, Francis Juanes, Rodney Rountree