Expert on planet formation, new discovery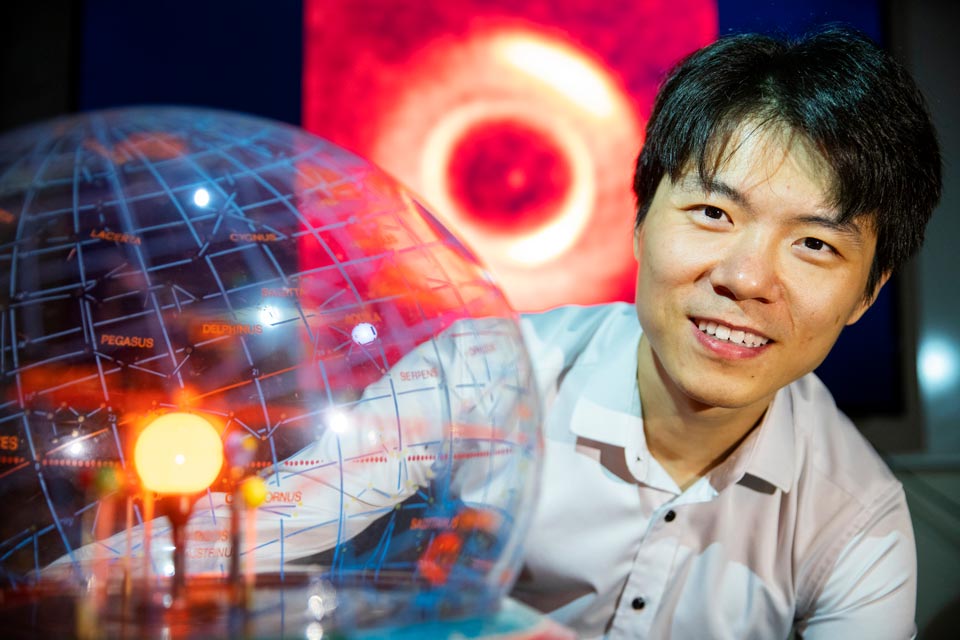 Like catching lightning in a jar, lead investigator Ruobing Dong together with an international research team have uncovered the first evidence of a flyby, an intruder object disturbing the protoplanetary disk—or birthplace of planets. Because it happens so fast and can't be predicted, few have been able to capture a flyby incident before. This flyby occurred past the disk surrounding the Z Canis Majoris star and will impact planet formation—an idea only theorized until now. Their findings are published in Nature Astronomy today.
Ruobing Dong is available to media for comment:
Ruobing Dong (physics and astronomy) is an expert in observational planet formation. He studies how planets form by examining the protoplanetary disk, made of dust and gas, surrounding a newborn star. Dong can discuss this special stellar flyby event, what it means for our understanding of planet formation and the origins of the Universe. (Office: 250-721-7725 / 250-721-7700 or rbdong@uvic.ca)
Read the National Radio Astronomy Observatory (NRAO) release.
-- 30 --
A media kit containing high-resolution photos, images and computer simulations is available on Dropbox.
Photos
Media contacts
Dorothy Eggenberger (Communications Officer, Science) at 250-721-8745 or 250-721-8745
Robyn Quinn (University Communications + Marketing) at 250-415-7020 or scomm@uvic.ca
In this story
Keywords: research, astronomy, industry partnerships, partnerships, physics, international
People: Ruobing Dong