Eleven UVic athletes to compete at Commonwealth Games
- Kelley O'Grady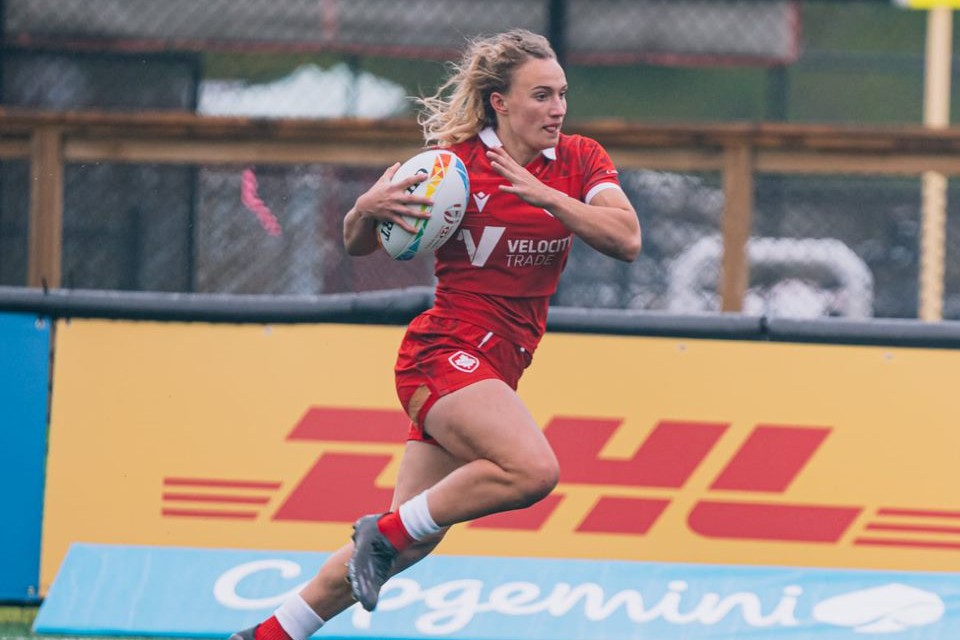 Eleven UVic athletes to compete at Commonwealth Games
When the Birmingham 2022 Commonwealth Games kick off on July 28, the University of Victoria will see eleven current and former student-athletes take the stage in rugby and field hockey, including returning Vikes Krista Scurfield and Anna Mollenhauer. Taking place every four years, the Commonwealth Games is the world's second-largest multi-sport event involving athletes from the Commonwealth of Nations.
Women's and men's rugby
The UVic women's rugby program will send five athletes to the Games, including second-year student-athlete Scurfield alongside Rugby Canada mainstays Renee Gonzalez, Pamphinette Buisa and Nakisa Levale. On the men's side, the lone Vikes representative is Lachlan Kratz, following the recent retirement of many Canadian rugby icons representing UVic in years past.

Scurfield catapulted to success earlier this year, getting selected to the HSBC Dream Team following the Canada Sevens tournament in Langford. At just 19 years old, this rising star from Canmore, Alberta will be one of the youngest athletes to represent the Canadian women's side this summer.
"I'm feeling exceptionally grateful to be selected for this tour. It's an honour to have the opportunity to play in such a big multi-sport event. I am very excited to wear the maple leaf alongside my talented teammates and the various accomplished athletes competing in Birmingham," said Scurfield. "It has always been a dream of mine to play for my country in major sporting events, and I couldn't be happier that it has come so early in my career."

— Krissy Scurfield
This will be the first Commonwealth Games appearance for all five athletes. Having represented Canada's Senior Women's 15s at the Pacific Four Series in New Zealand last month, crossover athletes Pamphinette Buisa and Renee Gonzalez return to join the action in the UK. A 2021 Tokyo Olympian, the Canadian veteran Buisa was a reserve for the 2018 Commonwealth Games on the Gold Coast but will get her chance to lead the team this time around.
Women's field hockey
Fresh off her first World Cup appearance, Vikes women's field hockey captain Anna Mollenhauer will make her Commonwealth Games debut alongside alumna Lexi De Armond.

The Women's National Team will travel directly from the World Cup in Spain to the UK for the Games. They will have the same pool play opponents as the men's team, facing India, Wales, England and Ghana with the top two advancing to the championship bracket.

Canadian women's head coach and former Vike, Rob Short, will look to lead the young squad to their best Commonwealth Games finish to date. During their last appearance, Canada finished in fifth place, an all-time high. They will be looking to ride the high from the World Cup to a potential semi-finals berth in Birmingham. This event will be Short's third tournament appearance as head coach.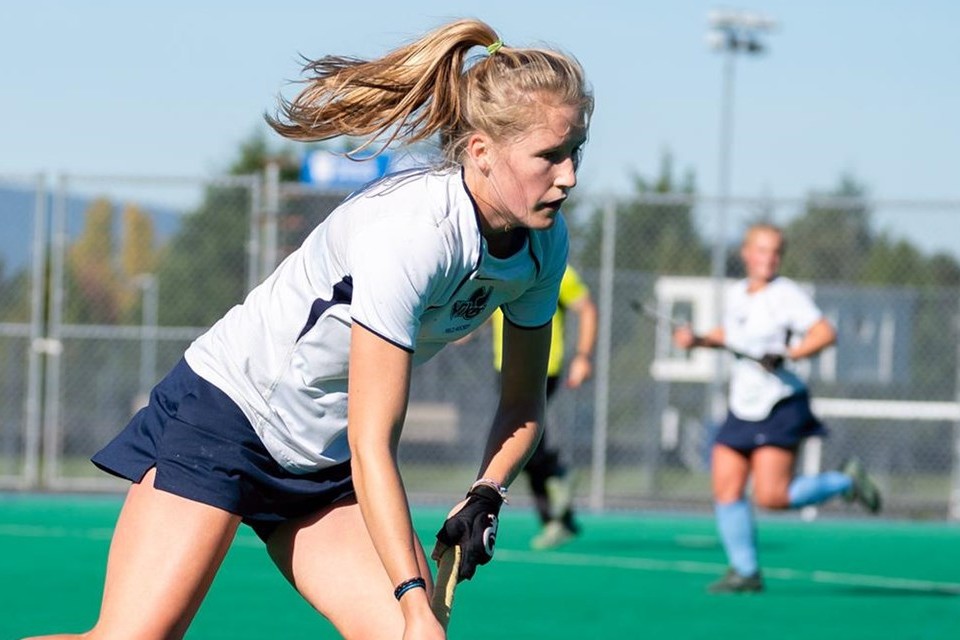 Representing the Vikes on the men's side are former Vikes men's field hockey players and 2020 Tokyo Olympians Keegan Pereira and Matthew Sarmento—both athletes began their careers as Vikes before finishing with the UBC Thunderbirds. Harbir Sidhu joins them, an athlete who has found great success on the junior national team circuit with seven international caps.

Birmingham 2022 will feature 19 sports and eight para-sports as part of its program, with up to 4,500 athletes participating. The Commonwealth Games are the only multi-sport event with equal standing for sport and para-sport events, and these 2022 Games will showcase the most extensive para-sport program ever. In addition, for the first time in its history, the Games will feature more medal events for women (135) than men (133).

The Rugby Sevens competition will take place at Coventry Stadium from Friday July 29 to Sunday July 31, while the Hockey schedule begins July 29 at the University of Birmingham.

Vikes at the 2022 Commonwealth Games: 

Women's Rugby
Krissy Scurfield
Renee Gonzalez
Pamphinette Buisa
Nakisa Levale

Men's Rugby
Lachlan Kratz

Women's Field Hockey
Anna Mollenhauer
Lexi De Armond

Men's Field Hockey
Rob Short (coach)
Keegan Peira 
Matthew Sarmento
Harbir Sidhu
Photos
In this story
People: Harbir Sidhu, Krissy Scurfield, Matthew Sarmento, Lexi De Armond, Keegan Peira, Anna Mollenhauer, Renee Gonzalez, Pamphinette Buisa, Nakisa Levale, Lachlan Kratz