$3.4M federal support advances UVic health research
Graduate Studies, Human and Social Development, Science, Medical Sciences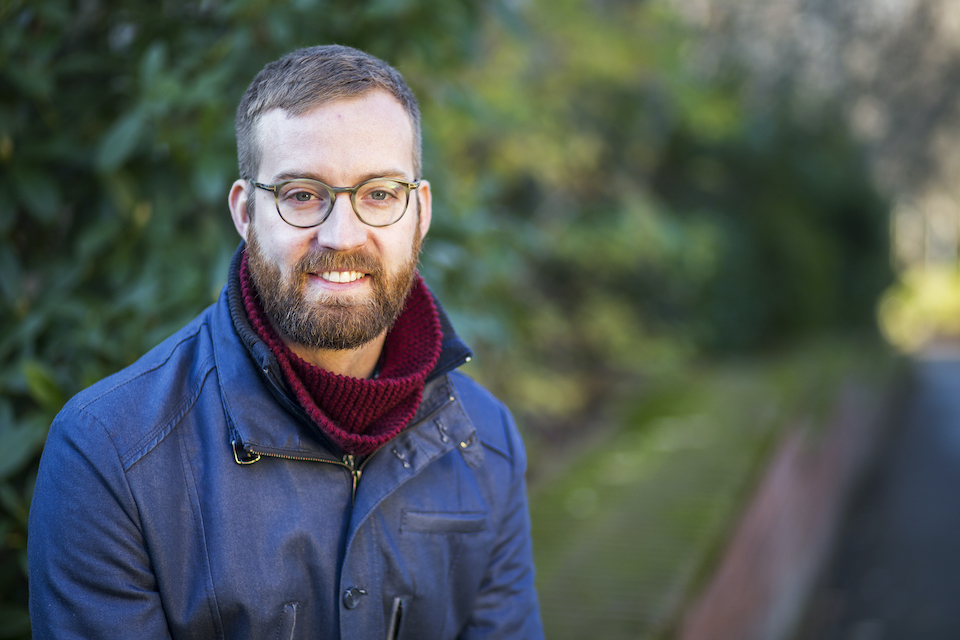 University of Victoria health researchers studying topics as varied as the effects of prenatal marijuana and alcohol use on learning and memory processes and the use of 2SLGBTQQIA+ patients' medical data, received $3.4-million support from the Canadian Institutes of Health Research (CIHR). The money comes from CIHR's fall 2021 Project Grant competition.
"We are delighted about this investment of new CIHR funding for UVic health researchers," says Lisa Kalynchuk, UVic's vice-president, research and innovation. "This success was supported through the efforts of the UVic Health Initiative, which is raising the profile and quality of health research across campus.
"These projects reflect the breadth and diversity of health research at UVic," she adds, "including health systems and policy evaluation, neuroscience and community-engaged scholarship. Congratulations to these researchers and their teams, who exemplify the commitment of our new Aspiration 2030 research strategy at UVic to create a better world though curiosity, engagement and innovation."
Health care and health data of 2SLGBTQQIA+ communities
The 2019 federal parliamentary Standing Committee on Health called for better data practices to address health inequities among two-spirit, lesbian, gay, bisexual, trans, queer, questioning, intersex and asexual (2SLGBTQQIA+) communities. As well, it's thought that surveys of 2SLGBTQQIA+ people can complement health care data routinely collected by provincial governments to ensure the best use of funding through efficient and equitable policies and programs. But how can those two datasets be combined with surveys of 2SLGBTQQIA+—and should they be? 
Nathan Lachowsky of UVic's School of Public Health and Social Policy as well as colleagues across Canada are aiming to answer those questions via "Acceptability, Feasibility, and Bias Assessment in Administrative Health Data Linkage among 2SLGBTQQIA+ Communities," a research project that received $654,840 over four years from CIHR. The goal is to assess how feasible, acceptable, appropriate and accurate it would be to combine these data sources by working with government stakeholders, data scientists and 2SLGBTQQIA+ communities.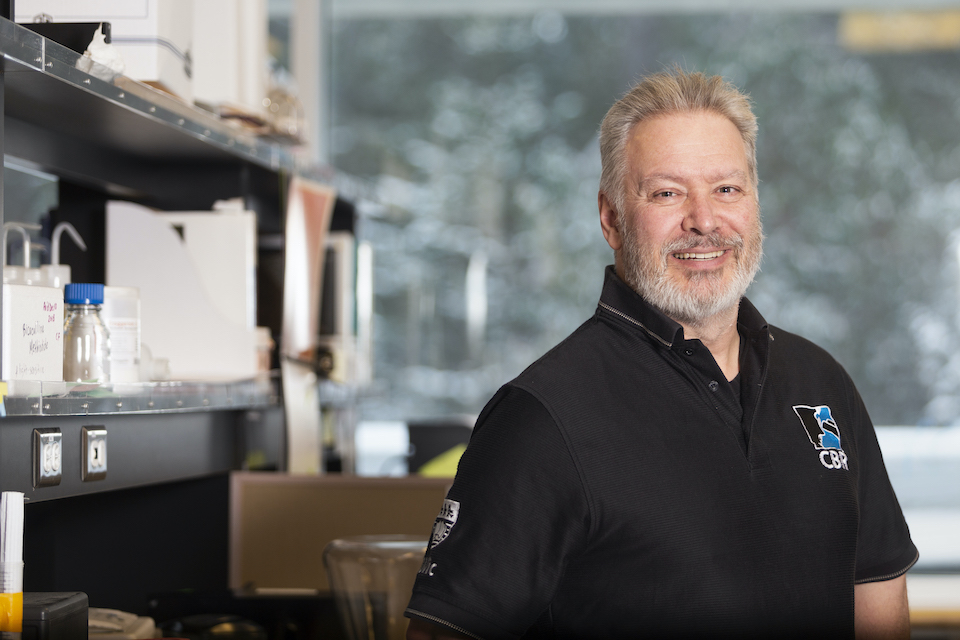 Alcohol, cannabis and pregnancy: What are long-term effects?
The use of alcohol and cannabis affect people's ability to drive but how does it affect unborn children? Brian Christie of UVic's Division of Medical Sciences received $841,500 over five years for "Drinking with Mary Jane: Understanding sex differences in the effects of prenatal marijuana and alcohol consumption for learning and memory processes."
Christie will explore how prenatal exposure to these substances affects the developing brain, focusing on how cannabis and alcohol use during pregnancy affects learning and memory processes, and could potentially lead to addictive behaviours later in life. Two of Christie's PhD students, Erin Grafe and Hannah Reid, as well as a visiting PhD student, Melanie Lysenko-Martin, are trainee co-applicants for this grant and the funding will also support part of their thesis work.
Combating blindness by 'disentangling' neural circuits
The brain is composed of billions of neurons that are intricately connected to each other in overlapping, interwoven circuits. Defining the "wiring diagrams" of neural circuits is key to understanding how the brain processes information and is a major challenge in neuroscience. It is also vital work as many neurological deficits arise from the malfunction of neural circuits.
Gautam Awatramani, an associate professor of biology, received funding for over five years for "Hierarchal neural computation in the mammalian retina" with the aim of developing advanced techniques to functionally and anatomically "disentangle" specific neural circuits in the retina, which is one of the most accessible parts of the brain as it lies at the back of the eye. These efforts could potentially aid in the development of retinal prosthetic devices to combat diseases associated with blindness.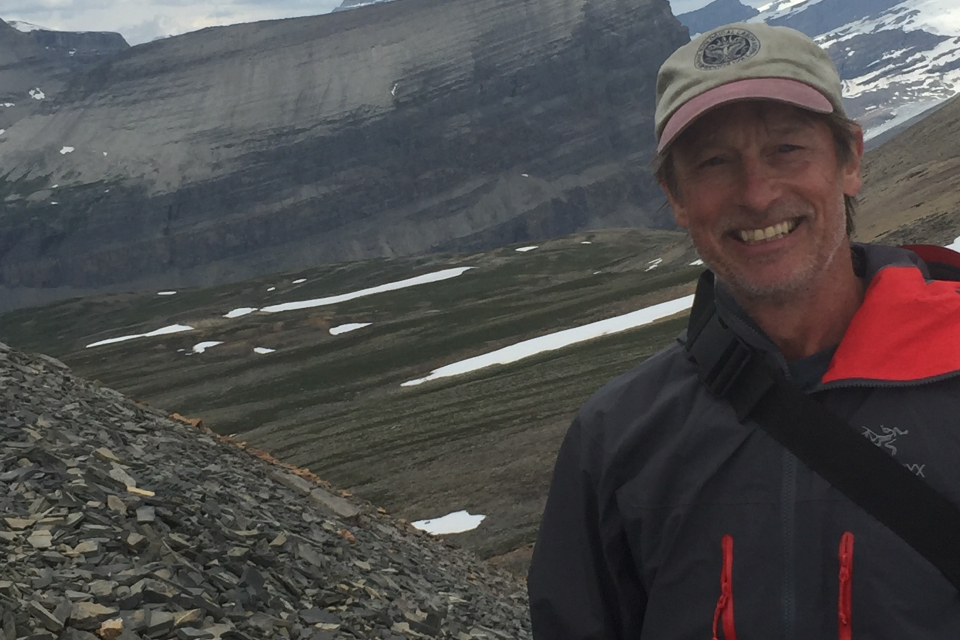 Addressing Rett syndrome by studying the brain
Rett syndrome is a rare genetic neurological and developmental disorder that affects the way the brain develops, causing a progressive loss of motor skills and speech. Rett syndrome is caused by a mutation which is expressed in only half the neurons in the brain. Current drug-based treatments use a "one-size-fits-all" approach, which Delaney says may be ineffective given the complex mixture of mutated and normal neurons in Rett brains.
He is investigating how this mosaic of neurons in higher parts of the brain receive and modulate information from the part of the brain that gates sensory information. Discoveries could inform new treatments for Rett syndrome.
Photos
In this story
Keywords: community, Indigenous, sustainability, administrative, health, research, awards, administrative, alcohol, brain, addiction, partnerships, mental health, teaching
People: Nathan Lachowsky, Brian Christie, Karen Urbanoski, Bernie Pauly, Gautam Awatramani, Kerry Delaney