Making positive change with the Student Life Grant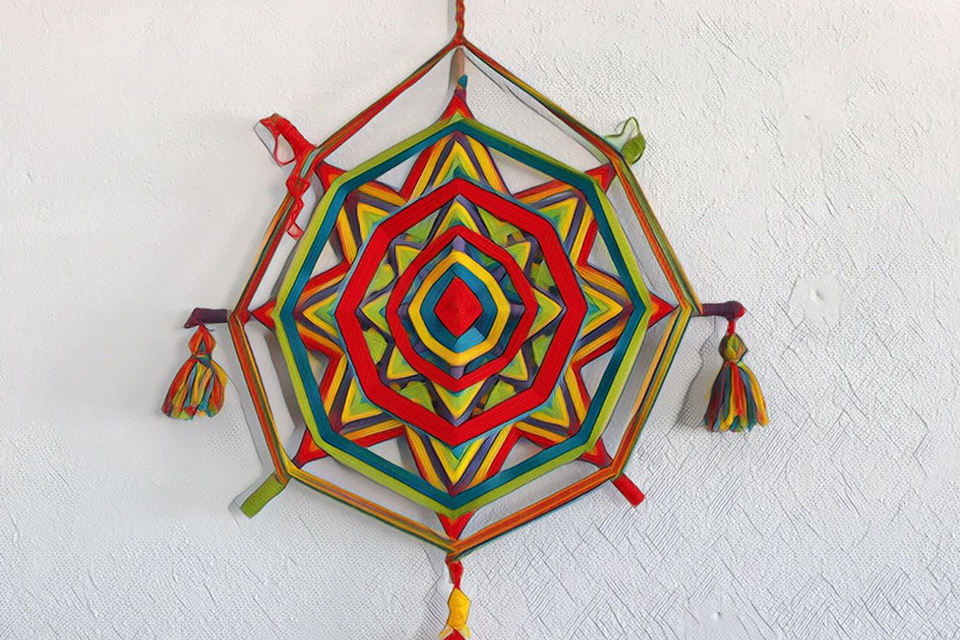 Two students are making a positive impact on our university community through the Student Life Grant.
Turning thought into action
Smocks on, paint brushes out! It's time to make some social change.
The UVic Human Rights Education Volunteers Group (HREV) invites students, staff and faculty to their creative movement for an inclusive and welcoming UVic campus.
People all over the world are talking about anti-racism, anti-oppression, anti-discrimination and decolonizing work. But interdisciplinary PhD student Matilde Cervantes says it's time to move beyond conversation. She's leading a project with HREV to encourage action at UVic through visual storytelling.
"That's the really cool thing about art," says Cervantes. "It can be one small move from thought towards real action in meaningful ways."
Join the movement
All students, staff and faculty are invited to join! Create a visual artwork proposal (e.g. photo, painting, or any visual) that evokes social change towards a respectful, healthy and peaceful UVic campus. Remember to include a caption that explains how your image connects to the project themes. The artwork collected will form a virtual exhibit that celebrates anti-racism, anti-oppression, anti-discriminatory, decolonizing efforts at UVic this fall.
Submit your artwork for social change to mcervantes@uvic.ca by July 30, 2021. A $25 honorarium is available for current students, faculty and staff at UVic.
---
The Sound of Change
When Black fourth-year School of Music saxophone major Baylie Adams wanted to make a community impact during Black History Month in February 2021, she looked to her own instrument for inspiration.
"We were only hearing about Black composers in terms of jazz music, so I read up on Black composers to find a more diversified repertoire," she explains. "I'd never even thought about it in terms of classical saxophone."
Adams' research led her to American classical composer William Grant Still—the first African-American to conduct an orchestra in the US, and the first to have his Afro-American Symphony performed by a mainstream American orchestra.
From there, it was a short step to gathering fellow Music students to record an online recital. In Appreciation of William Grant Still: A Virtual Benefit Concert, which you can watch below, featured a number of Still's compositions, including one written specifically for the saxophone.
As well as educating herself and her audience, Adams' recital raised over $500 for the Blue Marists of Aleppo, a benefit fund directly supporting those affected by the ongoing war in Syria. Adams' efforts and the recital was also covered by the Martlet student newspaper.
Adams, who received a $1,500 Student Life Grant to finance the project, was glad to have stepped up in this fashion. "Putting work into an event like this made me feel better about all of the injustices over the Black Lives Matter summer," she says. "I also wanted to engage people to learn about this Black composer, as well as listen to the recital."
---
About Student Life Grants
Since 2011, UVic's Office of Student Life has provided grants to current undergraduate and graduate students in order to support extracurricular activities or unique opportunities. Applicants for Student Life Grants can receive up to $1,000 to fund student-led initiatives that engage and positively impact the UVic campus community, plus an additional Anti-Racism Supplement (up to $500) to prioritize and support initiatives that focus on addressing racism utilizing anti-racist strategies.
For her part, Adams was thrilled to receive a Student Life Grant. "It was a really simple process and it helped me pay everyone who was involved in this project," she says. "It was a good thing to apply for."
"The Student Life Grants are a good way to encourage us all to get more involved in promoting these positive values in our community," adds Cervantes.
Interested in learning more about Student Life Grants and current projects? Sign up for one of the upcoming info sessions:
Friday, June 25, 2021, 11am-12pm
Monday, June 28, 2021, 12-1pm
The next Student Life Grant deadline is 11:59pm Wednesday, June 30.
Photos
In this story
Keywords: student life