Making space for women in STEM
- Erin King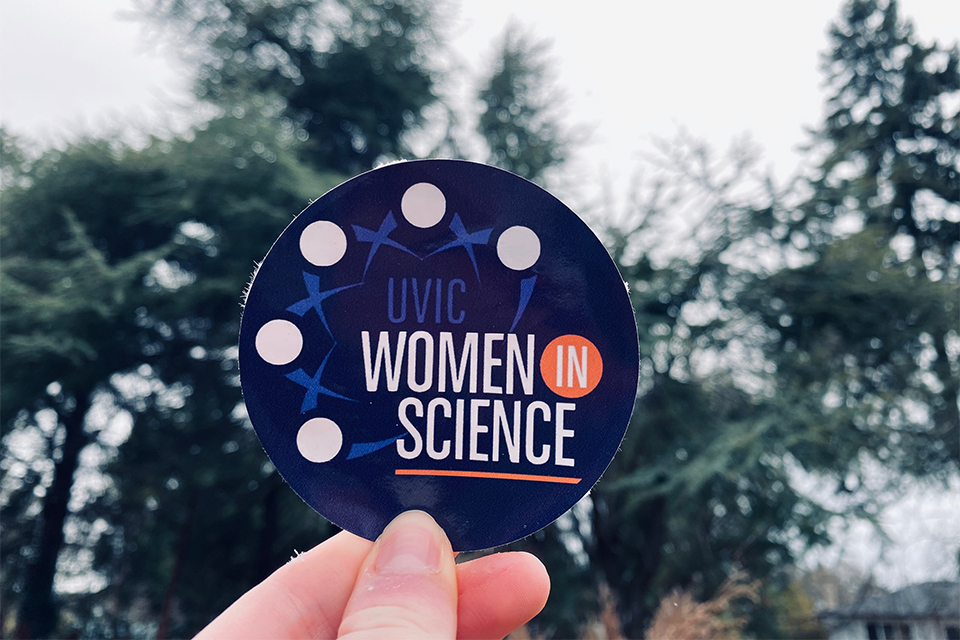 It's not always fun to stand out in a crowd. A group of UVic scientists is working to make its crowd more diverse by tackling the underrepresentation of women in science, technology, engineering, and mathematics (STEM) programs. The student-led group UVic Women in Science offers mentoring, resources, and events for women in STEM disciplines to address this global issue that affects us all.
Sharing experiences
"Sometimes you can look around and feel sort of out of place when you don't see other women in your class," says Sierra Mann, a master's student in mechanical engineering. She studies alternative energy generation using riverbed and tidal turbines in a lab where men make up the majority.
My supervisor and classmates are awesome and encouraging. But it's nice to have an opportunity to connect with other women in STEM who share similar experiences.
—Sierra Mann, UVic mechanical engineering master's student
Experiences like Mann's prompted the creation of UVic Women in Science in 2017. The student-led group brings together women in STEM disciplines at UVic for networking, guest lectures, professional development and social events.
It also runs a popular peer mentorship program, pairing first- and second-year undergraduate students with more senior students in similar programs. The mentorship program, now in its second year, has 80 mentees and 66 mentors this school year. During a global pandemic, this opportunity to connect with like-minded people is all the more valuable.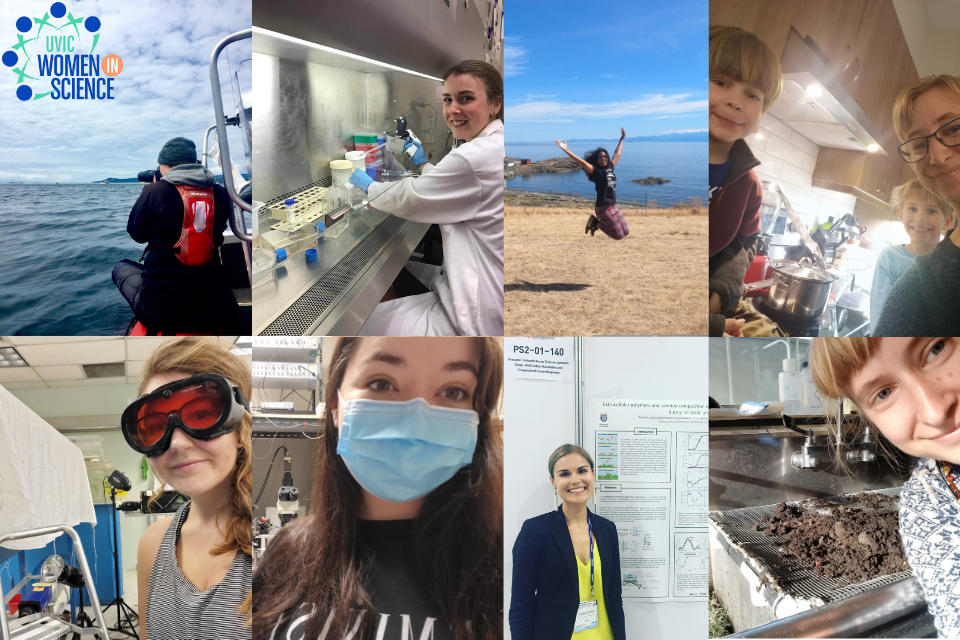 Setting an example
Biology undergrad Hannah Dobbs joined the group to share the positive experiences she's had at UVic. Dobbs works in Julia Baum's lab, studying the effects of human disturbance on coral reefs around Kiritimati Island. "I just transferred to UVic last year and the Baum lab is the first time I've been involved in a group of science researchers who are mostly women," says Dobbs.
Having female mentors like Julia Baum and Diana Varela has been empowering. I joined UVic Women in Science to help others feel the same way.
—Hannah Dobbs, UVic biology undergrad student
Join the symposium
Mann and Dobbs are co-directors of events for UVic Women in Science. Right now, they're focussed on plans for their annual symposium that takes place this March. As we mark International Day of Women and Girls in Science on Feb. 11 and International Women's Day on Mar. 8, the event is well timed.
In pre-COVID times, the symposium was a one-day in-person event. This year, they've spread the now virtual engagements across a series of days to avoid Zoom fatigue. Participants can expect some stellar keynote speakers, a science communication workshop, and opportunities to participate in poster sessions and Pecha Kuccha-style talks (presenting in 20 second segments). The event is free and open to UVic undergraduate and graduate students, faculty and staff. All genders welcome.
"The world hasn't stopped because of COVID-19," says Mann. "It's important to put yourself out there and get involved. There are so many exciting things to learn about in STEM. The symposium is a great way to learn from different people, network and see what's out there."
Learn about and register for the symposium
Get involved
Looking for other ways to get involved? UVic Women in Science is creating an award to provide financial support for Black, Indigenous or Women of Colour in graduate studies who are leaders in STEM. With your support, they hope to raise $25,000 to endow an award that recognizes students with a strong commitment to advocacy for women in STEM and a passion for academic research, leadership and community outreach.
Photos
In this story
Keywords: student life, administrative, biology
People: Sierra Mann, Hannah Dobbs