Breaking the language barrier
- Philip Cox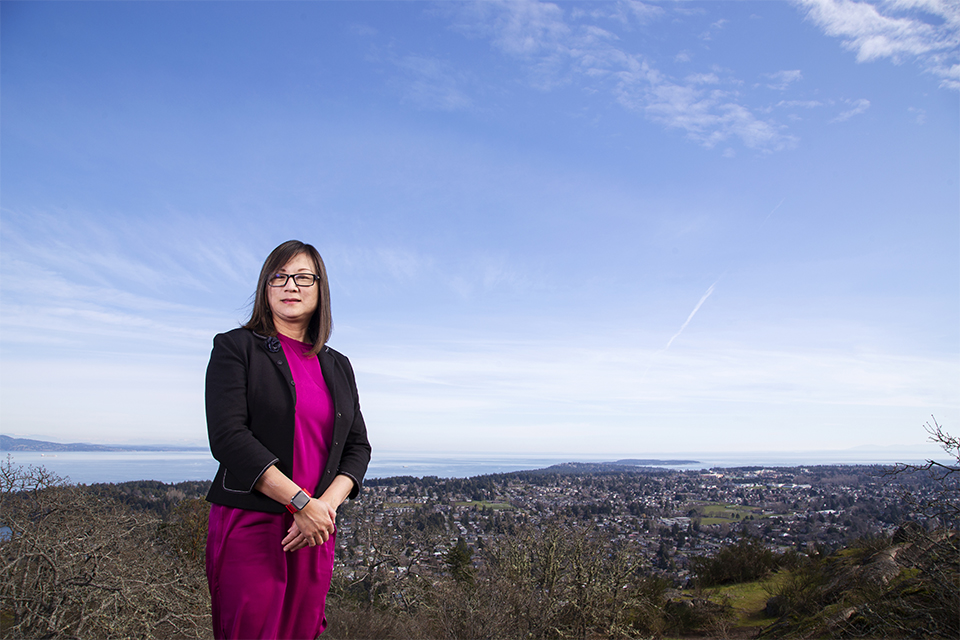 Teaching English to help Syrian refugees resettle in Canada
"When the influx of Syrian refugees arriving in Canada began in 2015, I knew my skills could contribute to resettlement efforts," says Li-Shih Huang, associate professor of applied linguistics at the University of Victoria.
In January, Huang launched the Syrians Learning English for Employment in Canada (SLEEC) program—a community-grounded, culturally sensitive and evidence-based approach to language instruction that will be published free online later this year.
Designed through close consultation with language instructors and learners from the Syrian community, and funded by the Social Sciences and Humanities Research Council, SLEEC draws upon research in applied linguistics, second-language education, psychology and neuroscience to address the unique language-learning needs of Syrian adult refugees in Canada.
"My research shows that learning English is the key to their ability to gain employment, pursue further education and integrate into Canadian society," says Huang. "The longer they wait to learn English, the longer it takes them to resettle."
With a small team of students and recent graduates from UVic's Department of Linguistics, the SLEEC program will have an outsized impact on this vulnerable population and the instructors who serve them, says Huang.
A 2019 report from the federal government found that although 80 per cent of Syrian refugees had taken language-instruction courses, only 57 per cent of that group eventually found employment.
To better understand the plight of Syrian refugees, Huang and her team conducted surveys and extensive interviews with more than 30 Syrian individuals and families, asking what challenges they faced that were not being addressed by existing government programs.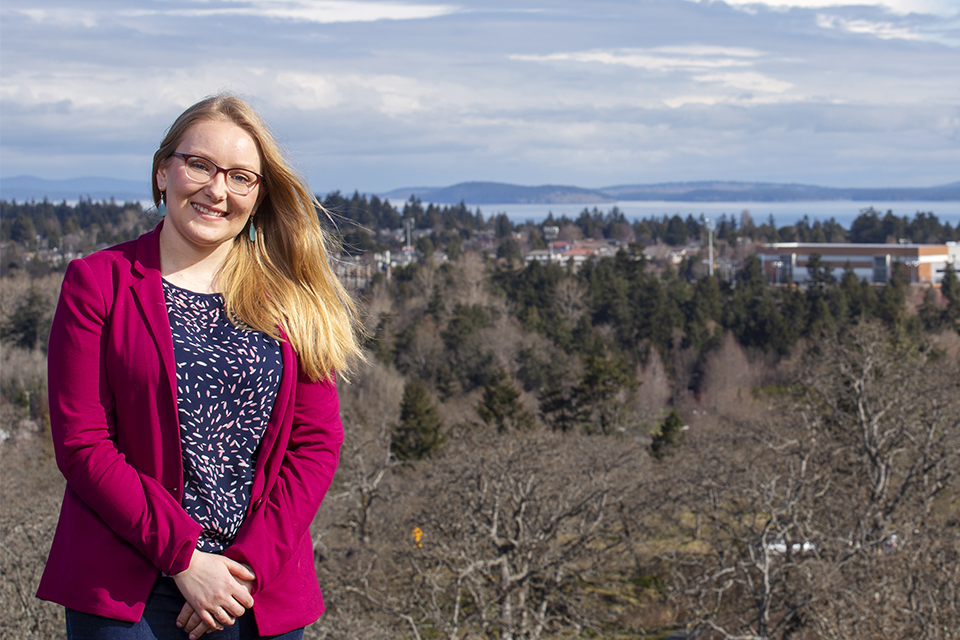 We heard a lot of stories and frustrations about the mismatch between the needs of this community and the language training they were receiving.
—Sarah Cockcroft, SLEEC instructor
Consultations revealed widespread concerns that the federal government's Language Instruction for Newcomers to Canada (LINC) program does not distinguish between immigrants and refugees, despite the vastly different learning challenges faced by each group. Nor does it adequately address the practical circumstances of refugees, who must quickly acquire the language skills necessary to gain employment before financial support from the resettlement program ends.
Trials conducted by the SLEEC team demonstrate the importance of developing an evidence-based curriculum that foregrounds real-world tasks and situations, accommodates a broad range of education levels, technological abilities and pre-migration life histories among the refugee learners. They have also stressed the need to address the linguistic factors within the learners' native language that would shape their understanding of the English language.
SLEEC's curriculum has so far been tested through more than 125 hours of remotely delivered lessons, with a goal of teaching at least 100 learners before trials are scheduled to end this spring. Having received more than 2,200 applications from would-be participants, however, Huang expects that her team will continue beyond its original timeline to help ease the demand.
"The Syrian refugee crisis is one of the greatest humanitarian crises of our time," says Huang. "This is our way of supporting the Syrian community and giving back to the Canadian public whose funding has supported our research."
---
EdgeWise
Over the last six years, Canada has welcomed more than 44,500 Syrians fleeing the civil war that has ravaged their homeland and permanently displaced almost seven million people. Through private sponsorships and a highly publicized federal initiative launched by Prime Minister Justin Trudeau, Canadians helped resettle more Syrian refugees than both the United States and Australia in 2019.
Gaining the skills necessary to communicate in English remains the largest barrier to this group's ability to integrate into Canadian society and achieve financial independence through gainful employment.
Huang aims to break down this language barrier with the Syrians Learning English for Employment in Canada (SLEEC) program, a free, tailor-made curriculum that includes lesson plans and a toolkit of resources developed with the Syrian refugee community to prepare learners for practical, real-life situations.
Providing refugees with effective language training is crucial for ensuring that Canadian tax dollars are wisely spent and that the group genuinely benefits from resettlement programs.
Although the SLEEC project is still months away from completion, Huang has already published her research in one book chapter and one academic journal, and presented it at two major conferences—with another two papers and one conference presentation forthcoming. In the fall, she will teach a new course through the department of Linguistics based on her work, LING 297: Supporting Refugees and Newcomers with English Learning.
Photos
In this story
Keywords: community, research, linguistics, international, administrative, student life
People: Li-Shih Huang, Sarah Cockcroft
Publication: knowlEDGE