Uniting knowledge to tackle climate change
Human and Social Development, Science
- Richard Dal Monte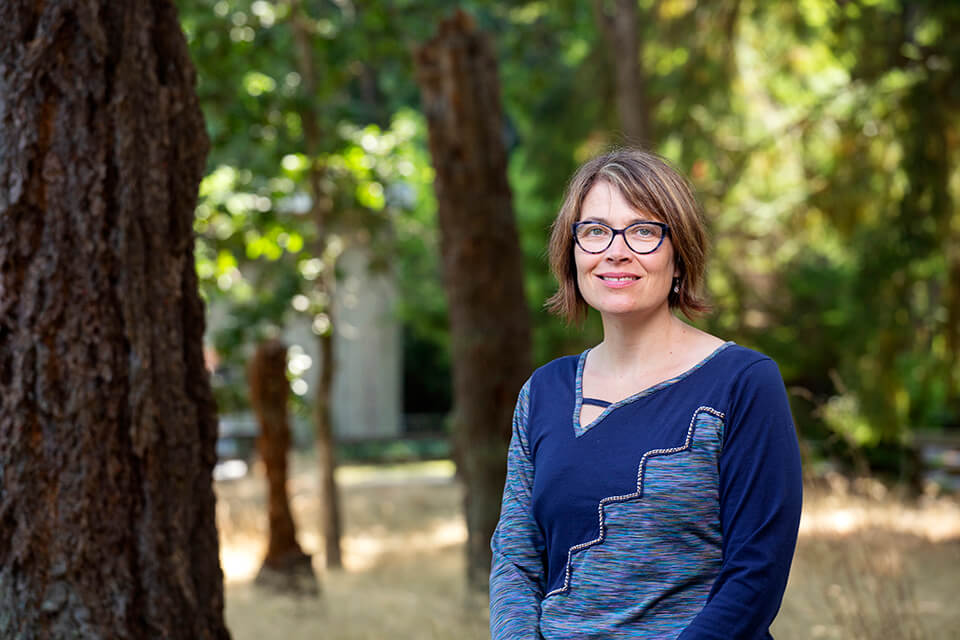 A recent United Nations report on climate change hit like a hurricane—not unexpected, but devastating nonetheless. The message was blunt: The climate crisis is here and caused by human actions, and it cannot be fought without human interventions.
The doom and gloom, then, demand action and innovation. And impactful solutions.
The University of Victoria's climate and sustainability planning guides the university's activities. The goal is to contribute to creative solutions including the appointment this summer of two inaugural UVic Impact Chairs—Amanda Bates (biology) and Heather Castleden (School of Public Administration)—to five-year research positions. Funded by UVic's Strategic Framework initiative, they will create interdisciplinary research programs, which are vital to co-developing impactful solutions.
Bates, a marine biologist and Impact Chair in Ocean Ecosystem Change and Conservation, will research how climate changes affect marine organisms and ecosystems while Castleden, a human geographer and Impact Chair in Transformational Governance for Planetary Health, will look at environmental challenges through a decolonizing lens, amplifying Indigenous sovereignty and rights as well as the responsibilities to the land, water, and air of both Indigenous and non-Indigenous peoples.
"As we learn more about how climate-forced changes affect marine organisms and ecosystems, we need to focus on what adaptation and management approaches can best support ecosystem resilience," says Bates of her research.
The global pandemic lockdown showed that society can change rapidly and responsively—"a positive message that transformative change is possible," she adds, noting that presenting a message of empowerment is key to her work at UVic.
My goal is to create an environment of inspirational training so that these incredibly amazing early-career researchers or students who are at UVic are going to be the next leaders. To tackle the challenges that we all face, you cannot do it alone.

—Amanda Bates, UVic Impact Chair in Ocean Ecosystem Change
Focus on planetary health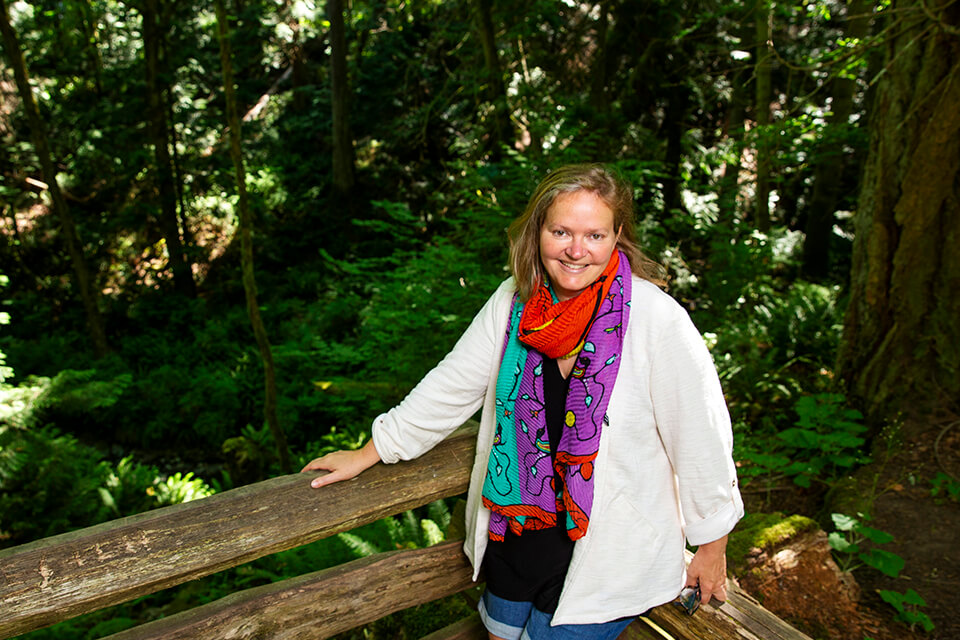 Castleden says she plans to focus her UVic research on planetary health, climate change and responses to it by individuals, groups and governments.
"Hand in hand with that, I will be applying an equity and diversity lens to analyze how people are affected by climate change differently based on things like socioeconomic status, race, age, ability, and gender, working with folks to propose new governance structures that take these things into account," she says, noting she'll take a similar approach in researching a just and equitable energy transition.
The harm we do to our planet is the harm we do to ourselves. It's all connected. Indigenous Peoples have known this, through their own science, through their own observations, for millennia.

—Heather Castleden, UVic Impact Chair in Transformational Governance for Planetary Health
Castleden is enthusiastic about working across disciplines and knowledge systems at UVic, as the level, breadth, and depth of Indigenous scholarship is tremendous. "That really excited me, too, that I could be in that kind of a learning environment and learn from these scholars."
"I am very excited that Amanda Bates and Heather Castleden have joined our vibrant research community. As leaders in their fields they will facilitate collaborative research, dialogue and knowledge sharing that will help drive critical social, economic and environmental change in our world. Their remarkable research aligns perfectly with our university's values and our deep commitment to the United Nations Sustainable Development Goals," says Kevin Hall, UVic's president and vice-chancellor.
Photos
In this story
Keywords: community, Indigenous, international, sustainability, research, administrative, climate, oceans, health, Indigenous, public administration, environment, biodiversity
People: Amanda Bates, Heather Castleden, Kevin Hall
Publication: The Ring