Social (in)justice takes centre stage at Humanities Literacy Week
- Philip Cox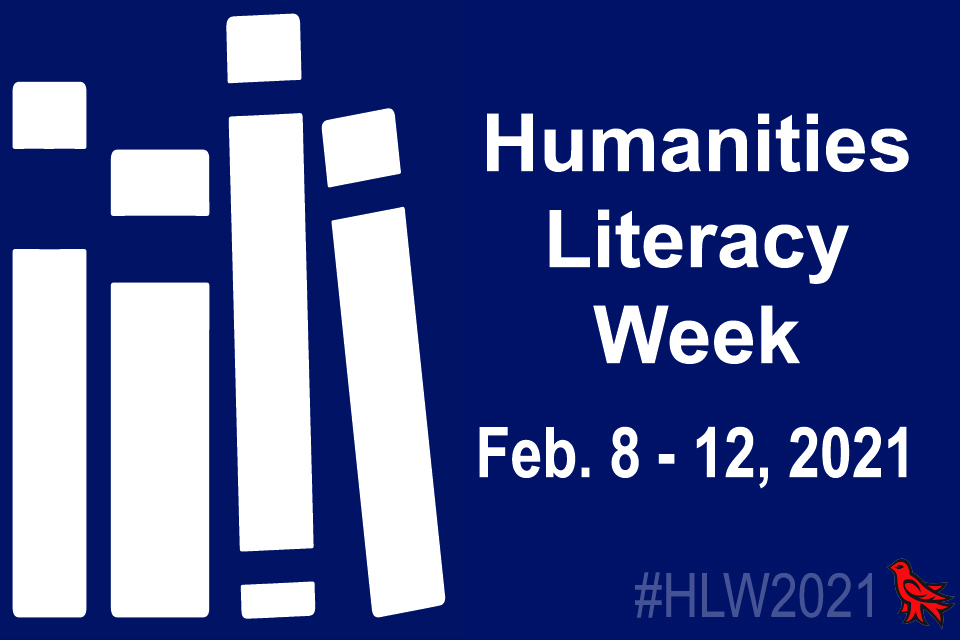 A week-long series of events designed to showcase the strength and creativity of humanities research at UVic will shine a spotlight on issues of race, power and state violence during the third annual Humanities Literacy Week.
From Feb. 8–12, students and faculty of the Faculty of Humanities will present provocative and inspiring original research that reveals the assumptions, histories and structures undergirding our present moment.
The week starts off Feb. 8 at 7 p.m. with "Power & Resistance: Six Histories in Six Objects" where a panel of scholars will each share an everyday object that has its own story to tell about the past or present of Indigenous peoples and people of colour.
Designed with a Zoom audience in mind, the objects selected by Sikata Banerjee (gender studies), Patrick Lozar (history), Sada Niang (French), Charlotte Schallié (Germanic and Slavic studies), Jordan Stanger-Ross (history) and waaseyaa'sin Christine Sy (gender studies) will provoke critical reflection about culture, history, inter-connection and the ethical consequences of human actions.
Cue the student research for the fast-paced and surely surprising Un-essay Competition on Feb. 10 at 6:30 p.m. Students will compete for top prizes by presenting their own research through any creative form of expression that is not an essay—ranging from videos to video games, digital design to painting and sculpture.
The Un-essay Competition is being hosted in collaboration with the Moose Hide Campaign, a grassroots movement of Indigenous and non-Indigenous men and boys working to end violence towards women and children. The movement's National Youth Ambassador and recent UVic grad Sage Lacerte will join celebrated author Lucky Budd and professors Angie Chau (Pacific and Asian studies), Rachel Hope Cleves (history), Lisa Kahaleole Hall (Indigenous studies), Chase Joynt (gender studies) on the panel of event judges.
Capping off the week is "Humanities Reads," featuring Black feminist writer, activist, and educator Robyn Maynard on Feb. 12 at 6:00 p.m.). Hosted by Humanities Dean Annalee Lepp and moderated by Moustapha Fall (French), this event centres on Maynard's 2017 award-winning national best-selling book, Policing Black Lives: State Violence in Canada from Slavery to the Present. Maynard will read select excerpts from her book, engage in conversation with Lepp and Fall, and take questions from the audience.
All Humanities Literacy Week events are free, online and open to the public. ASL interpretation is also available upon request. Find more information on Instagram, Twitter or on our website.
Photos
In this story
Keywords: research, interdisciplinary, Indigenous, gender, history, writing, administrative, student life, alumni
People: Sikata Banerjee, Patrick Lozar, Sada Niang, Charlotte Schallié, Jordan Stanger-Ross, Christine Sy, Sage Lacerte, Angie Chau, Rachel Hope Cleves, Lisa Kahaleole Hall, Chase Joynt, Annalee Lepp, Moustapha Fall
Publication: The Ring