Backgrounder: Engineering and computer science expansion supports students and climate solutions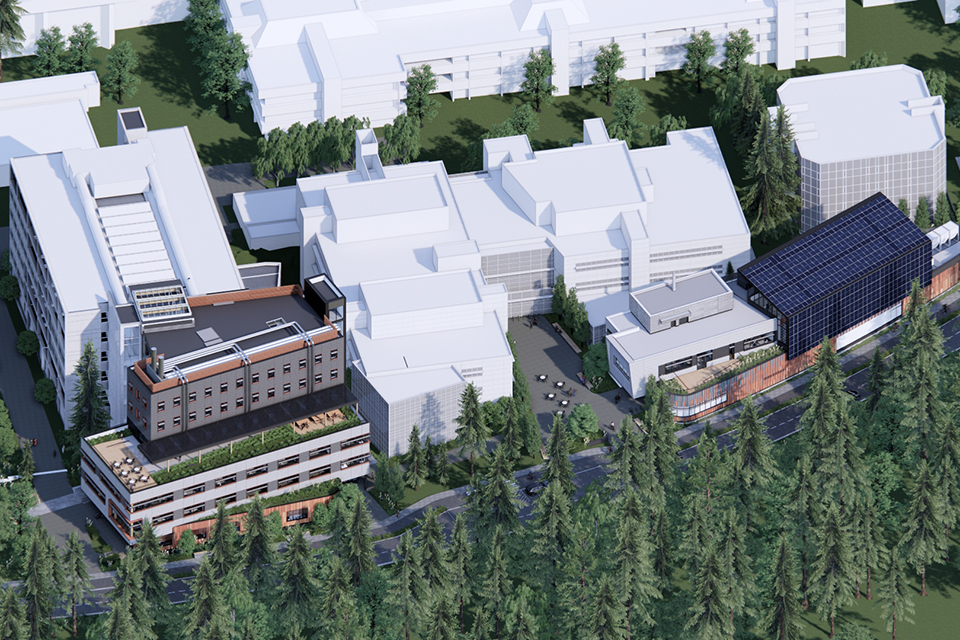 Some of the features of the Engineering and Computer Science Building expansion will include:
multidisciplinary instructional and research labs with highly specialized equipment and infrastructure, first-year design studios, computer labs and faculty and graduate student office space;
a six-storey, 6,288 square-metre structure targeting LEED Gold V4 certification and built with mass timber construction;
high-performance building envelopes to increase energy performance;
electric heat pump HVAC systems operating on BC's low-carbon electricity grid;
green roofs, rain gardens and bioswales to slow and filter water; and
photovoltaics canopy at roof patio for renewable energy.
Some of the features of the new High Bay Research and Structures Lab include:
a 12-metre-high ceiling to accommodate research into full-scale prototypes, such as mass timber structures, steel trusses, reinforced concrete frames, modular composite building panels and precast concrete slabs;
two 10-tonne gantry cranes on a shared set of rails that will run the length of the lab and will primarily be used for moving full-size structures, reaction frame components and testing machines;
a 10-metre tall "strong wall" (reaction wall) and strong floor to test structural elements in civil engineering;
provision for a large shake table for seismic research to test impact of vibration on various structures; and
large-scale experiments related to geotechnical, materials and building science
research, in addition to research focused on structural testing.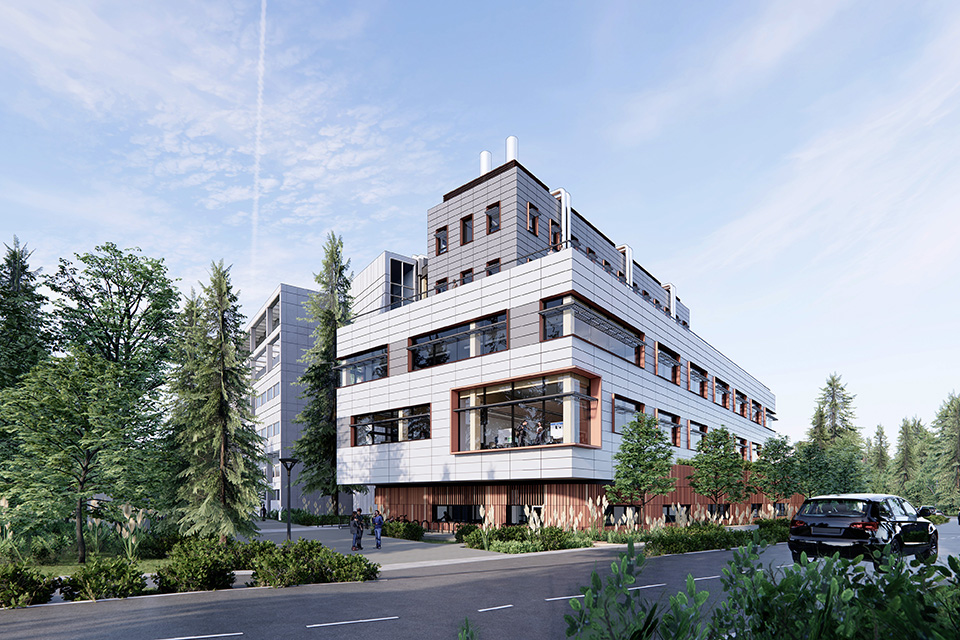 The new Engineering and Computer Science expansion will:
advance developments in built environments that focus on climate and seismic resilience;
provide the infrastructure to test, pilot and demonstrate new designs, products and processes across a wide range of building systems;
cultivate international leaders in the emerging green economy; and
act as a hub for the regional construction industry and as a major node in a network of building research and development centres across Canada.
The BC Government is directly investing $1.7 billion in planned capital expenses in the post-secondary sector to 2023-2024.
A 2018 budget announcement invested $42 million for 2,900 additional tech program seats by 2022-23 across the public post-secondary system.
-- 30 --
< Back to Release
In this story
Keywords: sustainability, engineering
People: Mina Hoorfar, Kevin Hall