Cedar Hill Corner supports UVic's academic and research mission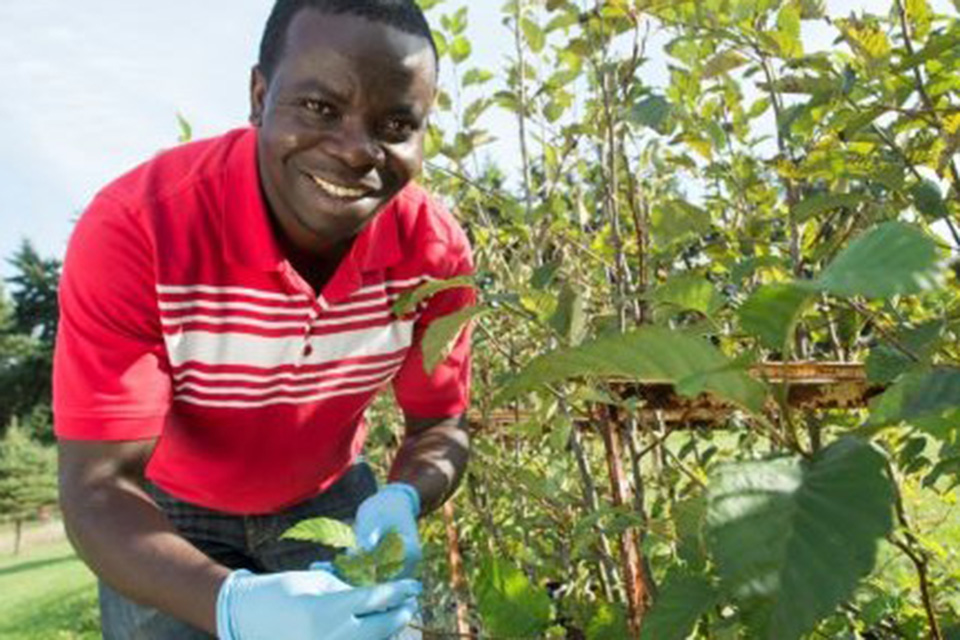 Cedar Hill Corner, the 40-acre undeveloped parcel of university property located adjacent to Cedar Hill Cross Road, has recently undergone a property management review. The land, which was acquired in 1964, is zoned for institutional use and is a vital asset to facilitate the future physical expansion of the campus.
A new property management approach has been developed for Cedar Hill Corner prioritizing temporary uses that support the vision, values and strategic objectives of UVic. The new management approach was supported by the Campus Planning Committee and approved by the President in June 2021.
During the property management review, UVic faculty, researchers and staff expressed enthusiasm about potential uses of the space to support experiential learning opportunities, research, athletic excellence and reconciliation. The versatile space allows for several university priorities to be accommodated at the same time. For example, varsity cross-country athletes are training on the property this summer and fall as a pilot, thanks to a newly improved running track. The track optimizes their training experience as the natural terrain in the area provides the course variety they experience in competition.
At the same time, the UVic Centre for Forest Biology is conducting research activities in another area of the property. The centre offers students the chance for hands-on learning experiences to enhance their classroom work and research endeavours.
"The new approach for Cedar Hill Corner allows us to prioritize temporary uses supporting our academic and research mission," says Mike Wilson, Director of Campus Planning. "This transition in the use of the property will take time, and we continue to welcome visitors onto campus to access greenspace and natural areas such as the Alumni Chip Trail and Mystic Vale."
Starting in the fall of 2021, faculty and staff will be invited to submit land use proposals to further their academic, research and athletic pursuits at the Cedar Hill Corner property. While new academic and research uses will be prioritized, the property will also be available to support community events that are approved by the university.
More information is available at uvic.ca/cedarhill
Any questions about the property can be directed to the Office of Campus Planning and Sustainability at planning@uvic.ca
Photos
In this story
Keywords: sustainability, administrative, student life, athletics, biology, forest biology
People: Mike Wilson