CARSA hosts nations en route to clinching Olympic berth
- Kelley O'Grady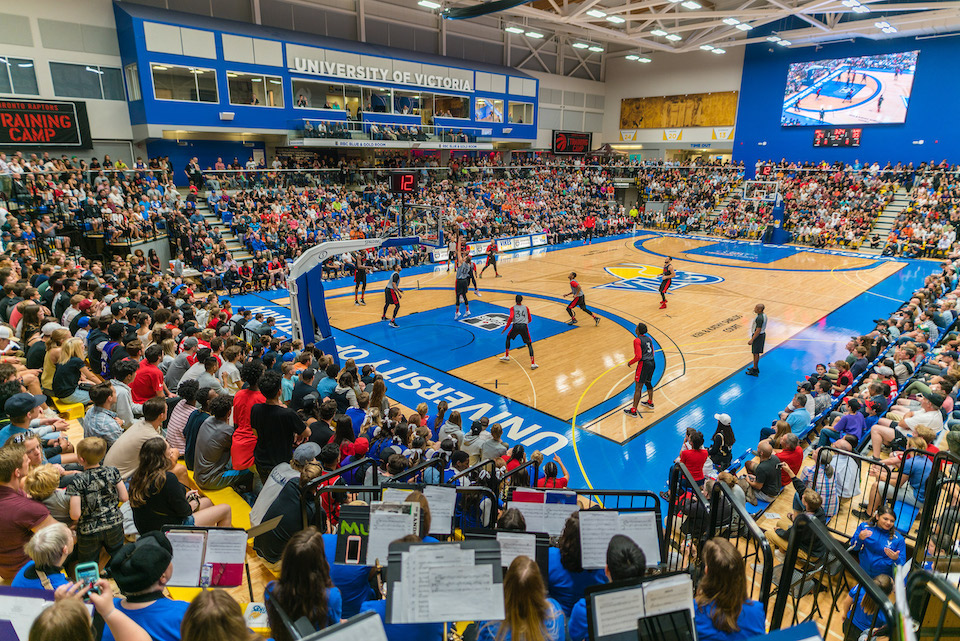 When the Friends of Victoria Basketball made a bid for the 2020 FIBA Olympic Qualifying Tournament (OQT), part of that deal included utilizing the University of Victoria's Centre for Athletics Recreation and Special Abilities (CARSA) as a training facility for the visiting nations. 
Postponed from its original date last summer, the OQT is the highest-profile basketball tournament ever to take place on home soil. While the scope of the tournament changed drastically in 2021, CARSA remained a host venue for some of the world's most elite basketball players.
Last week, CARSA housed overseas legacies and international sensations, including a star-studded Canadian team featuring seven NBA players. The six visiting teams all shared the common goal of securing a single Olympic berth but it was the Czech Republic who came out victorious. 
"CARSA is a top-notch facility—I think besides the OVO Centre where the Toronto Raptors practice, it's the next best in the country," says Glen Grunwald, chief executive officer of Canada Basketball. 
"I know the visiting teams have been impressed and enjoyed training there, and it's also a great venue for games. I was there for the NCAA Victoria Invitational a couple of years ago, and it provides a positive environment for the athletes and a great fan experience."
Host to major sporting events
Since opening its doors in 2015, CARSA has been home to major sporting events, including the Toronto Raptors training camp, U SPORTS national championships, the NCAA Victoria Invitational and U16 and U17 National Basketball Championships, to name a few.
Part of the original OQT included the We the West Festival, a decentralized three-week festival celebrating the community and culture of basketball in Canada, with CARSA as a hub for some of the major sporting events. Despite being unable to move forward with those events simultaneously, it's clear that there is no better venue when the time comes.
"When building CARSA the expectation was to deliver high-calibre events and we recognize how important these are to our local business community, says Clint Hamilton, senior director of Athletics and Recreation at UVic.
"An international, global engagement agenda is also important to UVic, and we look forward to building on premier events like the OQT and getting back to full capacity in the near future as the province opens up."
Photos
In this story
Keywords: athletics, administrative, community, exercise, sports, international, student life