New management program for a changing economy
Peter B. Gustavson School of Business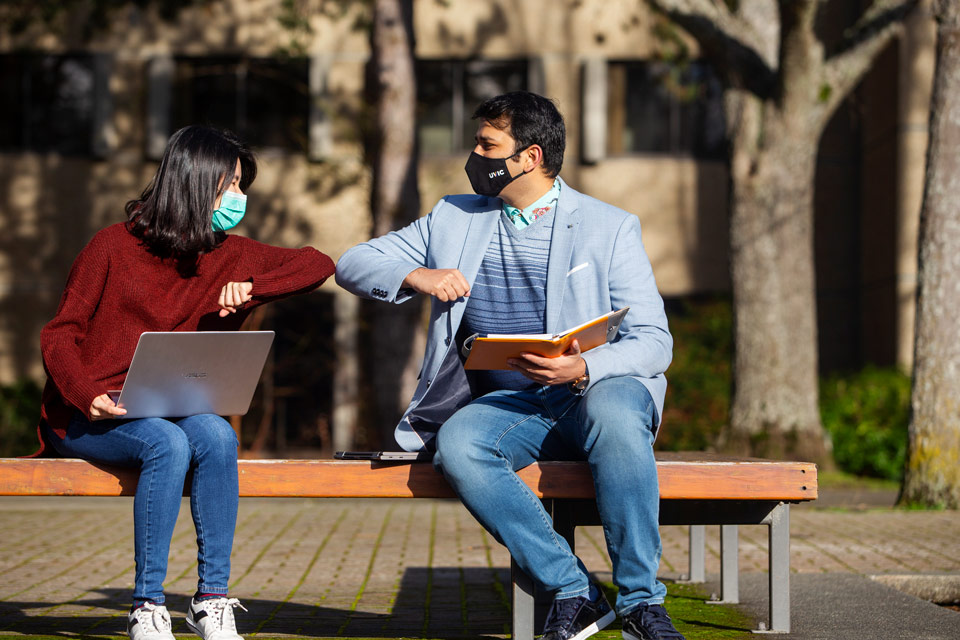 The Peter B. Gustavson School of Business will welcome its first students to a new master's program this September. 
Designed for students with a non-business undergraduate degree, the UVic Master of Management offers intensive, hands-on learning, focused on building career-ready graduates. The program fosters the management skills to lead teams and keep organizations nimble in rapidly changing social and economic circumstances. 
"As the economy recovers from the pandemic, there will be pressures on organizations to deliver and recover faster," says Saul Klein, Dean of the Gustavson School of Business. "For students, this gives them an opportunity to upskill now to meet the future demand for socially-conscious leaders across all sectors." 
Students can expect experiential learning designed to tackle complex societal issues, business disruptions, emerging disciplines and changing industry demand. The cross-disciplinary cohort model brings students with diverse perspectives and expertise to the business management classroom. 
Collaborations with local organizations allow hands-on skill development from the outset of the program, within groups striving to offer meaningful innovation.
The deadline to apply to the UVic Master of Management program is April 30, 2021.
Photos
In this story
Keywords: business
People: Saul Klein