Expert Q&A on Canada's growing blue economy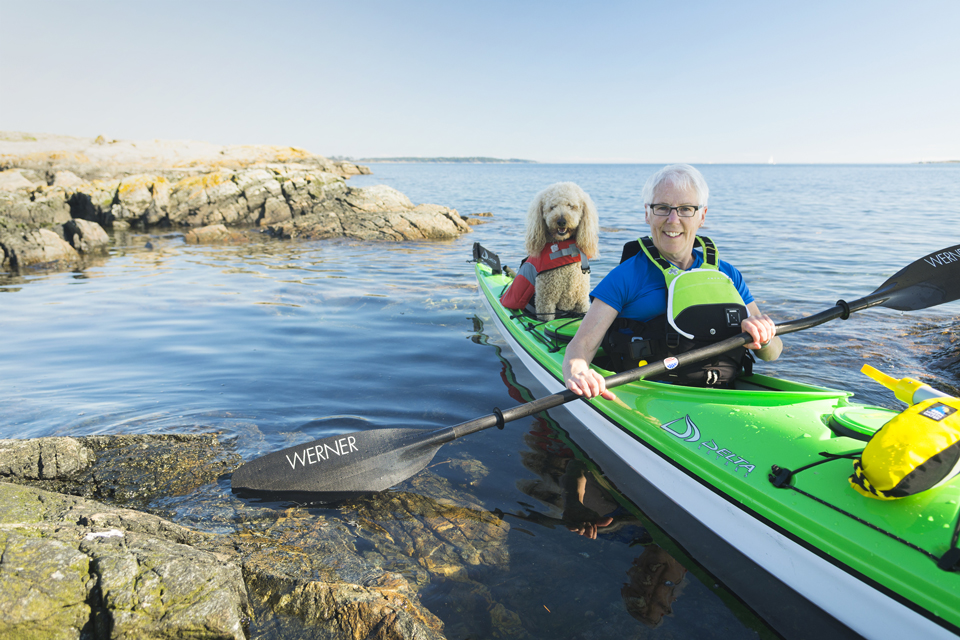 The urgent need to protect our warming planet is stimulating the next great wave of economic innovation. Fuelled by scientific evidence, coordinated efforts and transformative action, Canada has joined other nations in developing a roadmap to a "blue economy," which strikes a balance between economic growth and sustainability. 
Kate Moran, president and chief executive officer of Ocean Networks Canada (ONC), an initiative of the University of Victoria, explains why Canada is well-positioned for success to show cooperative leadership in the global blue economy through ocean intelligence and progressive, ocean-based industries and programs. Moran is speaking at this week's annual meeting of the American Association for the Advancement of Science. The event there marks the beginning of ONC's pivotal role 15 years ago providing an interactive real-time window into the world's understanding of the ocean. 
Q. What is required to build a sustainable blue economy in Canada?
A. A sustainable blue economy in Canada can be built through innovative ocean data analytics, ecosystem-based fisheries management and renewable energy systems. It will be backed by significant, coordinated investment in coastal and maritime tourism, resource exploration, shipbuilding and new technology development to support emerging ocean-based industries such as marine biotech and bioprospecting. 
Long-term success will depend on smart public policy, support for research, and continued ocean sector investments to ensure that we maximize the efforts of global partnerships. We already have the seeds of this mission-oriented approach with ONC on the Pacific Coast and the Ocean Supercluster on the Atlantic Coast.
Q. What role does ocean intelligence play in addressing the global climate crisis?  
A. We all know the state of the ocean is an important indicator of the overall health of our planet. Ocean observation shows undeniable evidence of a rapidly changing climate, which means we must act swiftly using all the information, knowledge and resources we have available.
When we pair ocean observation data with scientific knowledge, we begin to unlock the astonishing potential of ocean intelligence. Ocean intelligence presents the opportunity to develop new technologies that address climate change, as well as the tools to measure if and how our efforts are making a difference.
Q. How can we make sure that our scientific findings are translated into real-world applications to, for example, influence policy?
A. The short answer is to ensure we take important scientific findings and make them relevant to those who make the big decisions that impact our climate. ONC is a great example, as we began primarily as a science facility 15 years ago and expanded into developing applications for society and industry. 
We know that ocean intelligence is an essential source of information that, when in the right hands, can guide coastal communities, researchers, policymakers and governments. By working collaboratively with stakeholders, we can ensure that our findings are utilized to inform science-backed decision-making about our future. 
Q. What does a successful blue economy look like now and in the future?
A. Canada has great potential for a sustainable blue economy, but only if we act with urgency to tackle these critical issues of our time. A mission-oriented approach with common goals is essential. Our strategy should start with wide consultation across Canada's provinces and territories, especially with Indigenous Peoples, and should outline a vision for Canada's ocean-related sectors that supports this broader goal. 
"Envisioning the blue economy of the future starts with development of new technology, specifically, solutions for climate change."
– Kate Moran, ONC president and chief executive officer
Q. Feb. 11 marks the International Day of Women in Science. Why is it important to have more women working in science-related fields?
Long-standing gender stereotypes are pushing women and girls away from science-related fields, and there is still work to be done to achieve full and equal access to and participation in the sciences. At Ocean Networks Canada, we celebrate and empower women and girls who are leading scientific innovation and we call for action to remove the barriers that hold them back.
A more innovative society functions well, takes care of our planet, and finds new and better ways to do things. It inspires scientific and technological breakthroughs and brings about exciting new opportunities for economic development. This month, we are celebrating diversity through the UN International Day of Women and Girls in Science and Black History Month. Diversity in science is vital for a more innovative society.
Photos
Media contacts
Leslie Elliott (Ocean Networks Canada ) at 250-472-5357 (cell) or elliottl@uvic.ca
Jennifer Kwan (University Communications + Marketing) at 250-721-7641 or researchcomm@uvic.ca
In this story
Keywords: climate, research, oceans, sustainability, Ocean Networks Canada, administrative
People: Kate Moran