Update on 43 recommendations following tragic bus accident
- Tara Sharpe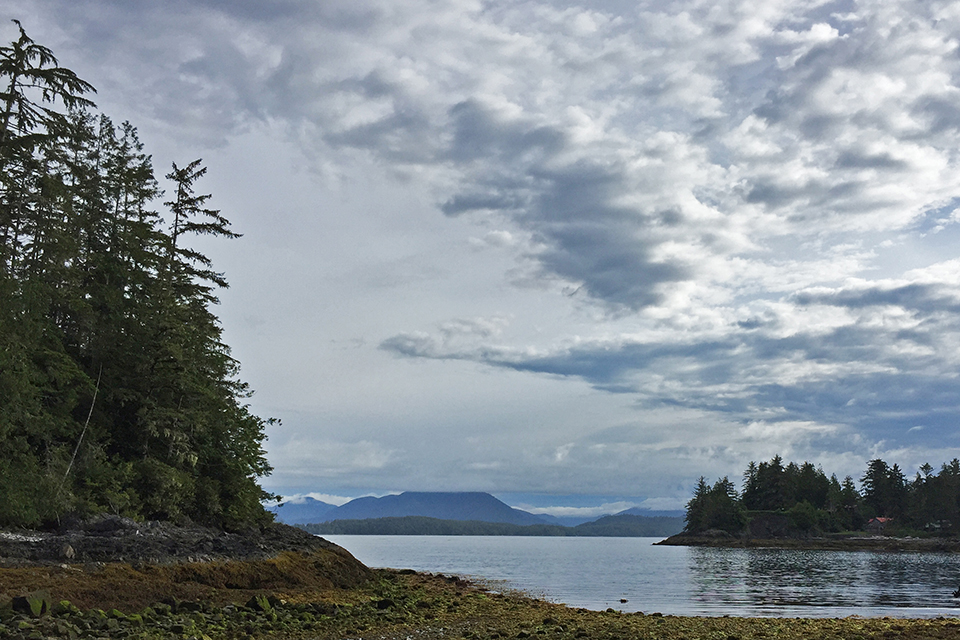 The University of Victoria is nearing completion of changes to how field trips are conducted, to safety protocols and to how it responds to off-campus emergencies as recommended in an independent review into the devastating fatal bus accident in September 2019.
UVic was forever changed on Sept. 13, 2019. In the aftermath of the accident on the road to the Bamfield Marine Sciences Centre (BMSC), the UVic community was joined by countless others in mourning the loss of two of our students, Emma Machado of Winnipeg and John Geerdes of Iowa City. As well, many other students on the bus were injured and suffered hardships.
While the university's focus in those first weeks was on students and families, at the same time UVic began the important work to review what led to the tragedy and objectively evaluate its own response. To this end, UVic hired an external consultant with expertise in outdoor-related risk management. In June 2020, the university released this independent report and unequivocally accepted all 43 recommendations.
UVic is committed not only to implementing these recommendations but also taking steps toward strengthening existing processes beyond what is outlined in the report. While the 43 recommendations focused on field school trips to Bamfield, the university is working hard to implement them for all its field schools.
All recommendations except one are expected to be complete by June 30, 2021. The remaining recommendation will be fulfilled once BMSC re-opens.
UVic is absolutely dedicated to doing everything we can to prevent an accident like this from happening again. We are working diligently on the 43 recommendations and are on track with implementing them in all their varying complexity within a year of the report's release. We know how important their completion is to students and families for an overall sense of closure.
- Acting Vice-President of Finance and Operations Kristi Simpson, chair of UVic's Bamfield recommendation implementation committee
A summary of the recommendations is available online, as is the full report.
A list of all recommendations as numbered below is available here.
Immersive firsthand learning experiences
Established in 1972, the BMSC is a world-class research and training facility offering unparalleled experiences for students studying ocean science and coastal ecosystems.
Firsthand learning involving fieldwork is one of the many compelling reasons that students choose to study at UVic.
Experiential learning outside the classroom is an essential part of the student experience and one of the reasons why students choose UVic. Our location on the west coast also makes UVic an ideal place to study the natural environment. We know that our students want to continue learning at the Bamfield Marine Sciences Centre and we remain focused on supporting their safety and well-being in future excursions to the area. The recommendations in this report are also informing how we conduct field schools and trips to other off-campus locations. We remain committed to making trips to Bamfield, and all field learning, as safe as possible for all students.
- Acting Associate Vice-President Academic Planning Robin Hicks, acting dean of UVic's Faculty of Science at the time of the accident
UVic welcomes the opportunity to share what we have learned with other institutions as well, in the interests of student safety.
Pre-trip activities and response protocols
Two of the recommendations involving advance planning and standards for pre-trip activities (#3 and #4) are accepted and complete, including the requirement that all students must provide emergency contact information before registering for courses. The 11 other recommendations related to advance planning and pre-trip activities are expected to be complete by May 31, with the majority dependent on field school availability for trial runs of related material:
(#1), detailed trip information for students;
(#2), waiver and informed consent program;
(#5 and #7), renewal of field-school hazard assessment and control measures;
(#6, #11 and #12), review of qualifications and training for trip leaders, of service provider contracts and of emergency response equipment carried on field trips;
(#8), refresh biology field-school plans;
(#9), conduct scenario planning within the biology department;
(#17), ensuring vendors provide services, goods and equipment necessary to fulfill their contracts; and
(#23), clarify appropriate levels of staffing for leadership of field schools.
UVic has extensive emergency management plans and procedures in place in the event of a major crisis on campus, including for site response teams (SRTs) and an emergency operations centre (EOC). In the report, 10 recommendations focus on the integration of off-campus incidents into the university's overall response planning. In light of these recommendations, UVic's emergency plans and procedures are being reviewed and improved. Many of these recommendations are nearing completion and all will be complete by the end of April:
(#10), amendments to specifically cover off-campus response;
(#24 and #25), reassessment of structures and decision-making, and clarity on incident command;
(#26), development of an EOC manual for off-campus incidents;
(#27), activation of a SRT and EOC when such incidents meet criteria;
(#28 and #32), one point of contact for inquiries from students and parents, as well as integrating operational units already serving as familiar points of contact;
(#33), early activation of UVic's case management system and drawing in external and internal resources as appropriate; and
(#41 and #42), supports for worker care amidst ongoing response.
The remaining 20 recommendations are related to travel to Bamfield and to services, supports and systems related to the well-being of campus community members.
Safer transportation and visits to Bamfield
Four of the eight recommendations related to transportation are complete. The BMSC has an inventory of VHF radios (#14) and permission from Western Forest Products (WFP) to communicate directly with WFP vehicles. These radios and training are now available to travellers to the BMSC with advance notice. In addition, the BMSC will be providing options for travellers (#16, 18 and #20) to guide them in conducting their own assessments on appropriate transportation options to the facility and UVic will consider the same advice.
UVic has also been collaborating with the BMSC to develop new information for travellers to the facility by June 30, including identifying communication gaps along the road (#13), working with WFP on more frequent use of an existing Twitter feed for road updates (#15) and encouraging the BMSC (and the Bamfield community) to develop a central information hub (#21) and pilot car service (#22) for groups who want it.
Good progress has been made by the BMSC on moving forward on these recommendations.
Student services & support mechanisms
Reflected in the report was a consistent agreement across UVic student services personnel on what a more effective crisis response structure might look like.
The report confirmed the student case management model worked well. The university is now building on processes in place to rapidly expand that model (#30, #36) and ensure the university's response can be integrated, scalable and connected (#31, #35,  #37, #39 and #43) while meeting resource requirements for families of students (#38) and for external stakeholders (#40).
One recommendation (#34) is already complete and the university will wrap up its debriefing (#29) by the end of June. UVic continues to incorporate reflection and lessons learned into every recommendation and is also exploring opportunities to integrate new ideas beyond what was contained within the report.
The remaining recommendation (#19)—for which UVic has a plan in place—is for students involved in the accident to visit Bamfield. We have heard from many of the students that they would like the opportunity to visit the BMSC, and UVic has committed to arranging this visit, possibly by boat, as soon as the facility re-opens after health, safety and travel restrictions related to COVID have eased or lifted.
More information
Last summer, the provincial government and the Huu-ay-aht First Nations announced a three-year, multi-million-dollar project to improve the remote unpaved road between Port Alberni and Bamfield.
The RCMP has been leading the accident investigation with assistance from Transport Canada. The consultant's report for UVic is separate from this investigation.
Student awards have been set up in memory of John and Emma, and a memorial bench is now in place in the heart of UVic's Finnerty Gardens.
Photos
In this story
Keywords: bamfield, biology, administrative, student life
People: Kristi Simpson, Robin Hicks