Asleep no more: Tsuut'ina language awakened
Humanities, Continuing Studies
- Philip Cox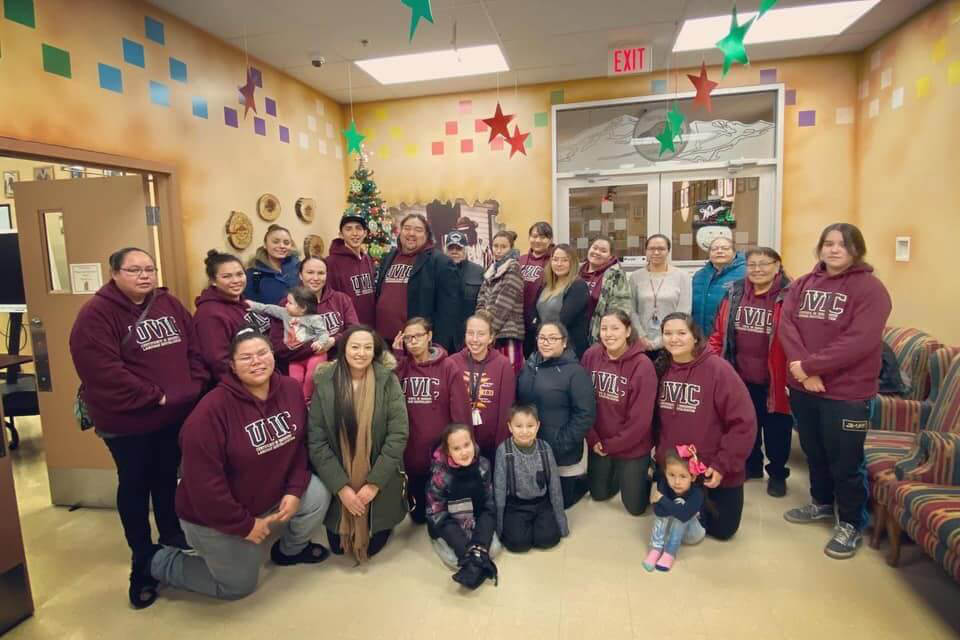 Just five years ago, the Tsuut'ina language was identified as critically endangered by the federal government following the 2016 census, which recorded only 150 speakers among the Tsuut'ina Nation's community of 2,400 registered members.
Today, Ngatai Crowchild, language education coordinator for the Tsuut'ina Gunaha Institute, sees the state of her language differently.
When people say the language is critically endangered, I see it from another perspective—it's not dying, it's just been sleeping. And so we need to reawaken the language in our own community and amongst ourselves.

—Ngatai Crowchild, language education coordinator, Tsuut'ina Gunaha Institute
This month, Crowchild and 13 of her colleagues at the Tsuut'ina Gunaha Institute graduate from UVic with a Certificate in Indigenous Language Revitalization (CILR) through a unique, community-based partnership between the Tsuut'ina Gunaha Institute, UVic's Division of Continuing Studies, UVic's Department of Linguistics and the En'owkin Centre in Penticton.
The award-winning CILR program offers accessible, responsive and culturally appropriate learning opportunities that support the language revitalization efforts of community partners across Canada—including in Alberta, BC, the Yukon, the Northwest Territories, Nunavut, Quebec and Ontario.
In addition to the foundation of knowledge and best practices that they acquire, students also gain a recognized credential and academic credits that can be laddered into programs offered by the Department of Indigenous Education in UVic's Faculty of Education, or used towards other post-secondary programs.
There are over 60 Indigenous languages in Canada, and each one is unique and distinct. This program is customized according to each community-partner's goals and objectives—they can hire local instructors, work with our staff to develop practical strategies appropriate for their specific needs, and gain support for their learners in ways that will lead to their success in revitalizing their language.

—Suzanne Urbanczyk, academic advisor to UVic's CILR program and associate professor of linguistics
Over the last two years, 23 learners from the Tsuut'ina Gunaha Institute have joined the program, including the 14 graduating this month—eight of whom will become the first CILR graduates to enter a non-UVic Bachelor of Education for Indigenous language teacher training when they begin studies at the University of Calgary this fall.
"The CILR is very important for revitalizing the Tsuut'ina language because it's centered around Indigenous understanding and Indigenous knowledge. But it's also a form of professional development that teaches us more efficient and effective practices, so that we can move forward with the skills and knowledge that we gained from this program," Crowchild states.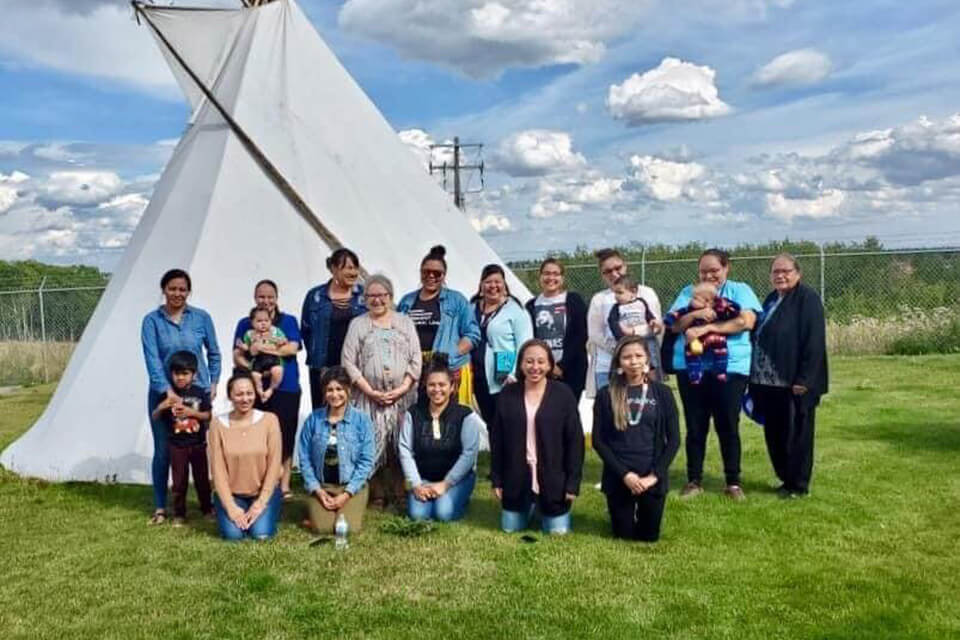 Teaching across generations
For more than a decade, the Tsuut'ina Gunaha Institute—which was founded by Bruce Starlight in 2008 —has advanced Tsuut'ina language and culture through capacity building, resource development, social events, teacher training and language programs taught at the nation's adult education centre and in schools from kindergarten to grade 12.
Janelle Crane-Starlight, director of the Tsuut'ina Gunaha Institute, notes that she has witnessed a significant change during that period in the way her community has taken responsibility for the continuation of their language.
I hear more of our language being spoken in homes, between children and parents. It's more of an inter-generational learning exchange. The mentor/apprentice component of the CILR language courses have also helped to keep our students connected with our Elders, who as fluent speakers of Tsuut'ina are our knowledge keepers. It really pushes them out of their comfort zone, to speak with the Elders one on one.

—Janelle Crane-Starlight, director of the Tsuut'ina Gunaha Institute
Although there are currently only 17 fluent speakers remaining, Crane-Starlight and Crowchild are confident that the threat to the preservation of the Tsuut'ina language has long passed.
"All of our current instructors were students of our first language teachers, who are Elders fluent in the language. Now we're in a position to take over carrying that torch," Crowchild adds. "And we've entered a stage where young people feel engaged and responsible for the revitalization and continuation of the language."
Find out more
Indigenous language revitalization at UVic
The Tsuut'ina Gunaha Institute
Photos
In this story
Keywords: Indigenous, languages and linguistics, convocation, community, partnerships, administrative, student life
People: Suzanne Urbanczyk