UVic, Senate host forum on bridging divides in wake of COVID-19
Peter B. Gustavson School of Business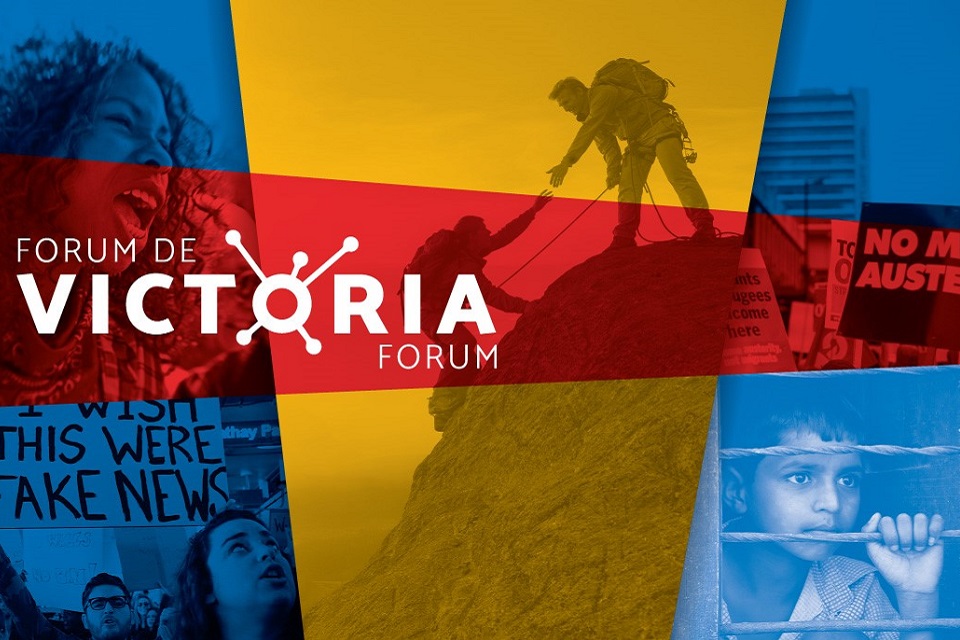 The University of Victoria and the Senate of Canada are bringing together change-makers at the Victoria Forum this fall to help generate solutions to some of the world's most divisive problems. 
The world has become increasingly fractured along environmental, social and economic lines. Some of these fractures have been created and exacerbated by the COVID-19 pandemic. Conversation and partnerships are needed to bridge the gaps.  
A two-day virtual forum will be held November 13-14, 2020 to examine issues that fall under the theme of "Bridging divides in the wake of a global pandemic." The forum will draw on emerging trends and lessons learned from the COVID-19 pandemic through biweekly webinars held from May to October 2020. 
The flagship Victoria Forum will be held under a broader theme in November 2021 in Victoria, BC. It will include a series of panels, plenaries and think-tank style sessions, all designed to create space for evidence-based discussions. Participants will include policy-makers, business leaders, academics, youth community groups, non-governmental organizations and Indigenous communities. 
"We are honoured to have the Senate of Canada partner with us for the 2020 Victoria Forum," says Saul Klein, chair of the Victoria Forum and dean of the UVic's Gustavson School of Business. "With the world facing growing polarization, a forum like this sets the stage for much-needed conversations and the opportunity to devise and recommend real-world solutions to global challenges." 
"The COVID-19 pandemic has cast a spotlight on societal divisions in Canada and around the world," says the Hon. George J. Furey, Speaker of the Senate of Canada. "As these rifts increase in scale, so too does the responsibility of policy-makers to bridge the gaps. Together with governments, institutions and communities, the Senate of Canada looks forward to contributing to solutions to address these complex issues."  
Senators Yonah Martin, Jim Munson and Yuen Pau Woo are strong supporters of the Victoria Forum as members of the external advisory board. 
For more information or to register, visit www.victoriaforum.ca 
Victoria Forum Founding Partners include the University of Victoria, TELUS and Vancouver City Savings Credit Union (Vancity) 
About Victoria Forum:
The Victoria Forum creates inclusive spaces to bring together regional, national and international change-makers with different perspectives and expertise who are committed to making the world a better place. The inaugural Victoria Forum took place in November 2017, in Victoria, BC, with a focus on the benefits of diversity, openness and inclusiveness in society. 
A French version of this release is available online.
A media kit containing including high-resolution photos is available on the Victoria Forum website.
-- 30 --
Photos
Media contacts
Krista Boehnert (University Communications + Marketing) at 250-721-6246 (cell) or boehnert@uvic.ca
Alexandra Scott-Larouche (Public Relations Officer, Senate of Canada) at 613-614-1180 or media@sen.parl.gc.ca
In this story
People: Saul Klein