Four UVic Vanier scholars
Science, Social Sciences, Human and Social Development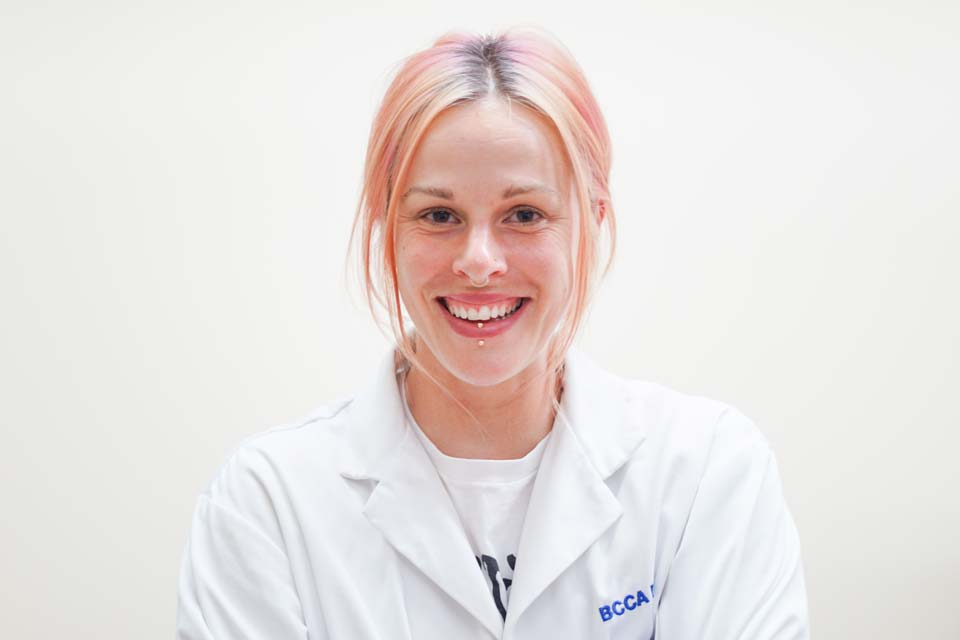 Four University of Victoria researchers are named Vanier Canada Graduate Scholars in an annual competition announced today by the Government of Canada. Vanier scholars, who receive $50,000 funding each year for three years, demonstrate leadership skills and a high standard of scholarly achievement in graduate studies. The scholarships are earmarked for social sciences and humanities, natural sciences and/or engineering and health.
Gillian Carleton, biochemistry
Gillian Carleton's doctoral research focuses on developing novel immune-based therapies to fight ovarian cancer. Their research is conducted at the BC Cancer Research Institute and supervised by UVic immunologist Julian Lum.
The artificially engineered cells used in immunotherapy treatments, chimeric antigen receptor T (CAR-T) cells, are already being successfully used to treat blood-based cancers such as leukemia. But CAR-T cells become compromised by the less hospitable environment presented by solid cancers, such as ovarian cancer, and have yet to demonstrate therapeutic efficacy in this setting. 
"I'm using CRISPR-Cas9 gene-editing technology to develop a more metabolically fit CAR-T cell that can be effective in the low-oxygen, low-glucose environment presented by a solid cancer," says Carleton.
Carleton came to academia after a successful first career as a track cyclist, most notably winning a bronze medal at the London 2012 Olympics as well as numerous World Cup, Pan-American, and National Championship titles. After retiring from sport, Carleton completed their undergraduate in biology and psychology at UVic, before beginning graduate studies in 2018.
Receiving the Vanier award, in addition to providing essential funding, has been especially meaningful. It recognizes that someone like me, who is non-binary and has had an unorthodox journey into academia, can both be myself and be successful in the pursuit of scientific research.
—Gillian Carleton, Vanier Canada Graduate Scholar
Jasmine Dionne, political science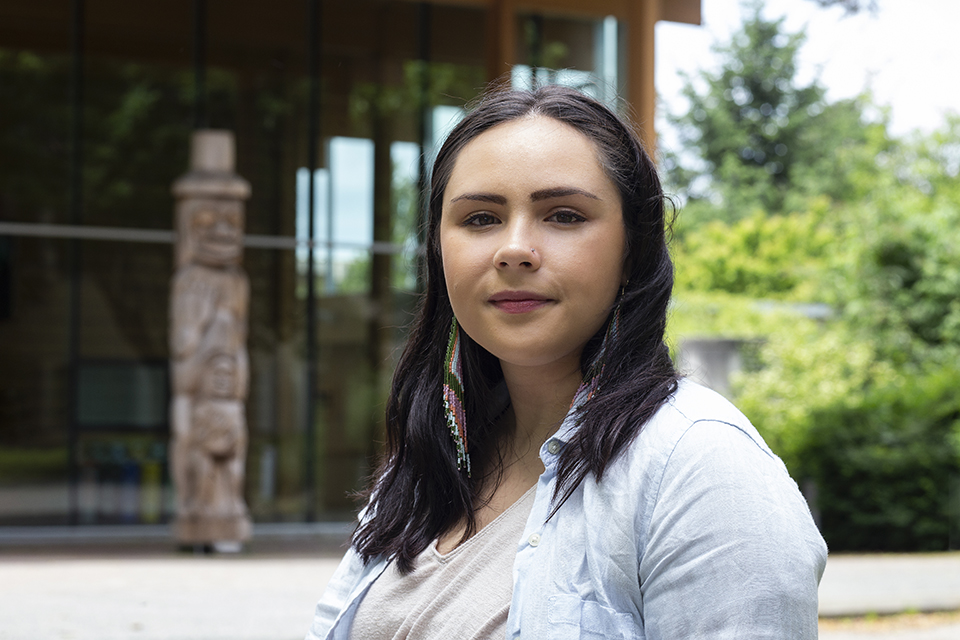 A guiding principle Jasmine Dionne uses in her work to end gender-based violence is kanaweyimowewin, a Cree term meaning to protect and defend.
Dionne, a PhD student in political science, is working with the Cree, Metis, Chipewyan and Dene community of Saka Wiyiniwak (Cree for "Boreal Forest Peoples") in northeastern Alberta to reimplement Indigenous legal principles to stop violence.
A year after Canada's federal inquiry into missing and murdered Indigenous women and girls tabled its final report and recommendations, Dionne says nation-specific solutions to the crisis need to be developed and implemented.
Dionne's community is located in the Fort McMurray and Wood Buffalo area. Growing up, she experienced the fear of death or disappearance of Indigenous women, girls and two-spirit people face across Canada every day. 
After completing undergraduate studies at the University of Calgary, Dionne applied to UVic's Indigenous Governance program, and focused her master's research on health, wellness and Indigenous Peoples connection to the land.
Her academic excellence earned Dionne a prestigious scholarship from the Trudeau Foundation in May, on top of the latest Vanier scholar honour.
Dionne hopes her PhD research will be useful to her community in efforts to protect and defend vulnerable groups from gender-based violence.
Ultimately, this research will benefit any community looking for a framework on how to end gender-based violence using their own methods and principles.
—Jasmine Dionne, Vanier Canada Graduate Scholar
Tyler Jessen, geography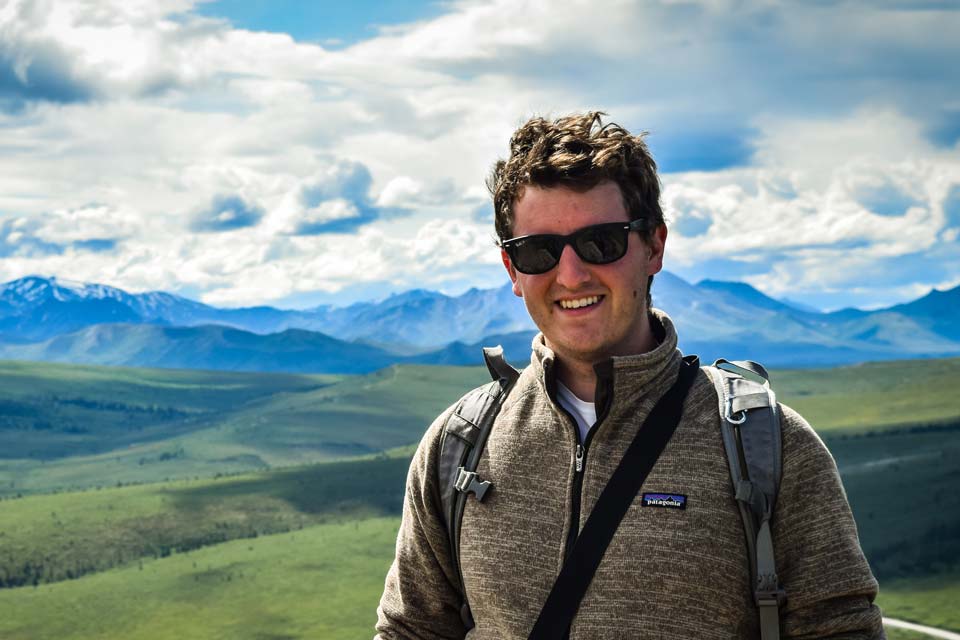 Researching the effects of climate change on BC coastal mountain goats is how Tyler Jessen will help answer questions raised by the Kitasoo/Xai'xais First Nation about a decline in mountain goat sightings in their territory.
Jessen, a PhD student in geography's Applied Conservation Science Lab, is collaborating with Kitasoo/Xai'xais to examine the effects of climate change on mountain goats that depend on a cool alpine environment to survive.
"The high alpine is warming up," says Jessen. "Mountain goats can become heat-stressed and their food sources may be changing faster than they can adapt," he adds.
The Kitasoo/Xai'xais First Nation (one of the many First Nations along BC's central coast) have observed a change in the mountain goats in their region. They posed their research question to UVic geographer Chris Darimont who leads the Applied Conservation Science Lab. Darimont has ongoing community-engaged research with many of the BC Coastal First Nations and as Jessen's adviser it seemed like the perfect fit.
My research will complement Indigenous knowledge of the Kitasoo/Xai'xais, and will look into potential ways climate change has affected—and will likely continue to affect—mountain goats.
—Tyler Jessen, Vanier Canada Graduate Scholar
Jessen hopes his work will advance not just theoretical knowledge, but also provide practical information to support wildlife conservation and management led by the First Nation.
Ashley Mollison, School of Public Health and Social Policy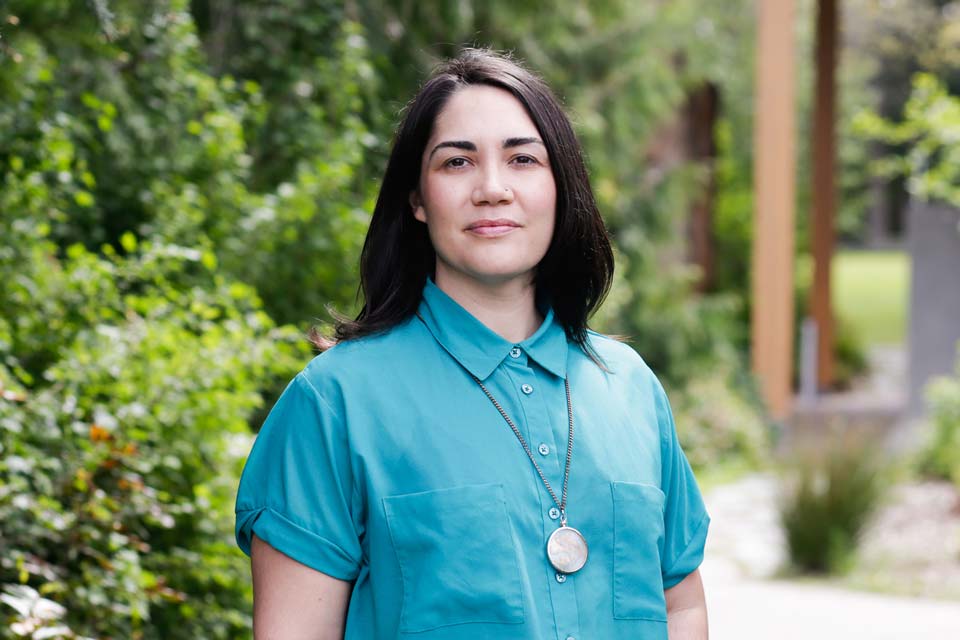 Ashley Mollison, a PhD student with UVic's interdisciplinary Social Dimensions of Health program, researches inequities people face when accessing health care. Her findings are further supported by what she has seen, experienced and learned firsthand through more than 10 years of full-on activism.
From the frontlines of a tent city or on the street, Mollison has put herself at the intersection of social justice, harm reduction, health equity and the evening news. She works with non-profits, attends university, works on campus, helps people fight for their rights and then explains the facts to media, government and the public.
For example, while organizing with campers in tent cities, Mollison helped prepare the legal defense for three Supreme Court cases on the rights of homeless people to erect shelter in the absence of affordable, appropriate housing.
As coordinator for Equity in Palliative Approaches to Care—the ePAC project—Mollison is guided by Kelli Stajduhar, nursing professor and researcher with UVic's Institute of Aging and Lifelong Health. She oversees research involving local-to-global partners working to improve access to care for those dying while living without homes, in poverty, isolated and stigmatized. 
I see how people care for one another even when the system doesn't help them. Many have created ingenious work-arounds to get their needs met.
—Ashley Mollison, Vanier Canada Graduate Scholar
Stajduhar, who is one of Mollison's PhD supervisors, says, "Ashley's work has resulted in material change in the lives of homeless people as well as financial commitments to address homelessness in our region."
"It's her capacity to lead," says Stajduhar, pointing to Mollison's ability to help people effectively organize and intervene in social policy.
Mollison adds, "Because, for as much as we know, we still need to change conditions so that health care access isn't divided along lines of race, class, gender and ability."
See the Government of Canada website for more details.
Photos
In this story
People: Gillian Carleton, Jasmine Dionne, Tyler Jessen, Ashley Mollison
Publication: The Ring