Science Venture's summer online a smashing success
Education, Science, Engineering
- Anne Tolson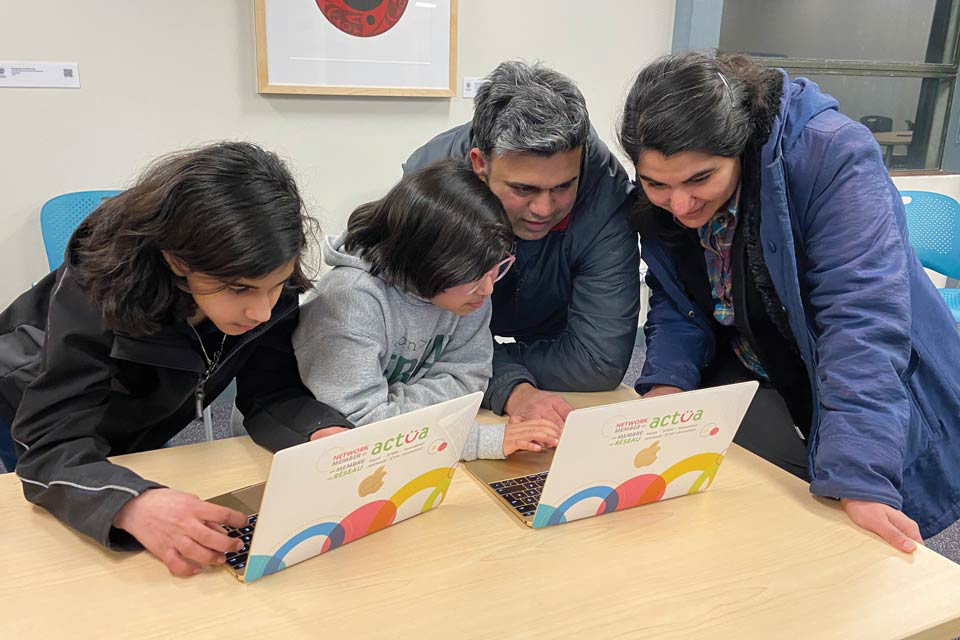 As they catch their breath and look back over the last few months, leaders of UVic's Science Venture are astonished at how successfully their team was able to transition its hugely popular youth summer camps to a virtual format.
This summer, Science Venture ran 55 week-long camps for more than 1,600 young people—close to the same as last year's total—at no cost to families.
Science Venture provides high-quality, year-round programming in science, technology, engineering and math (STEM) to thousands of children and youth on Vancouver Island each year, with summer camps, clubs and workshops that are known for their strong emphasis on hands-on, in-person learning.
"On March 12, we suspended our programming and it was hard to imagine then how our summer would end up. I had a lot of apprehension," recalls David Jackson, acting director of Science Venture, which is supported by UVic's Faculties of Engineering, Science and Education.
As educational institutions moved primarily online, Science Venture did the same. Staff and camp leaders—who numbered 15 this summer instead of the usual 40—worked quickly to rearrange summer camp formats, adapt content, rewrite job descriptions and hold a trial session in April and May.
Every week starting in mid-June, the camps focused on a different theme, including exploring the great outdoors; comics, cartoons and coding; oceanography; and kinesiology and nutrition. Campers were organized by age into groups of 24, with each group meeting online daily for 30 to 90 minutes, depending on the cohort's age.
As time went on, I was struck with how overwhelmingly successful our staff were in what they accomplished. We got great feedback from parents, the kids had a great time, and I think it's safe to say that we now feel very capable and confident about delivering hands-on STEM experiences for youth in a virtual setting.
—David Jackson, acting director of Science Venture
The goal was to inspire and prepare campers to participate in specific activities at home, immediately after each online session, said Taylor Reynolds, acting manager of programs. For example, after a session of Exploring the Great Outdoors, younger campers were asked to go outside to create a home for earthworms, while older campers were challenged with tracking the presence and behaviour of different animals in geographical areas of study.
"We were basically getting them stoked on STEM and providing them with hands-on outdoor activities that they could do themselves at home," said Reynolds. "Our big goal was to create something that didn't demand a lot of screen time and to sow the seeds of exploration and inquiry in them."
The group undertook many other activities, including: providing virtual STEM homework clubs for grades 4 to 12 in May; sending pre-filmed STEM workshops to 63 classrooms across the region; offering special coding camps for girls; and holding five remote camps in partnership with Indigenous partners.
Remarkably, Science Venture was able to provide its 2020 summer programming at no cost to families.
A large part of the funding came from Actua, a national charity that prepares youth to be leaders by engaging them in STEM experiences. Actua provides training, resources and support to its many members, which are located at universities and colleges across Canada.
Other funding came from Canada Summer Jobs, which funded some of the camp leader positions held by UVic students as part of co-ops.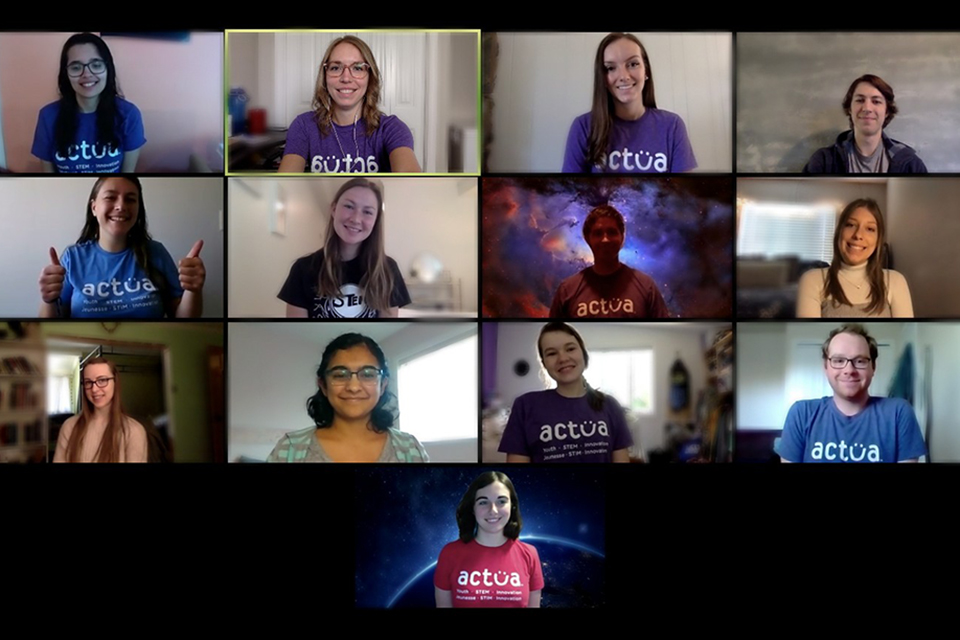 Jackson and Reynolds agree there are many organizations and individuals that helped make Science Venture a success this summer, and some of their highest praise is for parents.
"Parents played such a vital role this summer—the camps this year involved families like never before," said Reynolds. For example, many younger children needed help logging onto Zoom, some kids needed guidance with activities and sometimes parents had to pick up and return equipment loaned by the program.
"The Science Venture camps not only offered a robust and an interesting science curriculum, the instructors were engaging and encouraged student participation and active learning," said one parent, whose two children participated in several camps. "The Science Venture online classes opened up my children's eyes to different science topics and jobs in this field."
This fall, Science Venture continues to offer many online clubs and activities, most with a registration fee. The group, which began operating in 1991, looks forward to being able to phase in in-person delivery—when the time is right, in consultation with UVic and based on government regulations.
Read more about Science Venture's Uu-a-thluk summer camps for the Nuu-chah-nulth nation
Photos
In this story
Keywords: community, administrative
People: David Jackson, Taylor Reynolds
Publication: The Ring