MacLaurin renovations improve student spaces
- Melanie Groves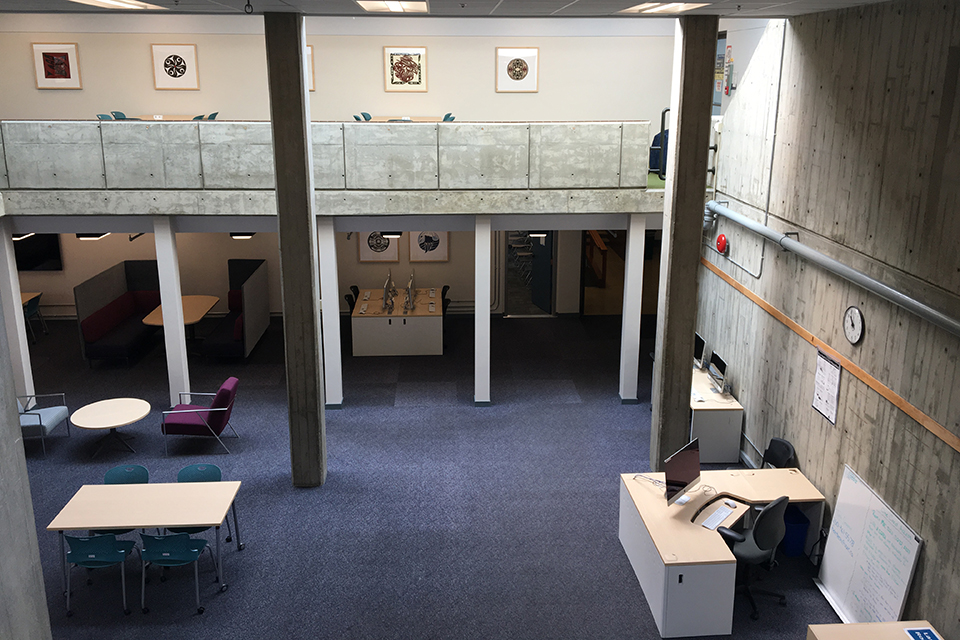 The seismic upgrades underway at the MacLaurin Building D-Wing are also transforming the building's interior. In coordination with the Facilities Management Interior Modifications and Project Management Services teams and the contractor, 15 classrooms, two science labs and two computer labs have been refreshed with new flooring, paint, chair rails and blinds. Many of the rooms now feature upgraded lighting as well as whiteboards as collaboration tools, and science labs boast new millwork, chemical-resistant counter tops and sinks. Even the Education Student Association Lounge is brighter.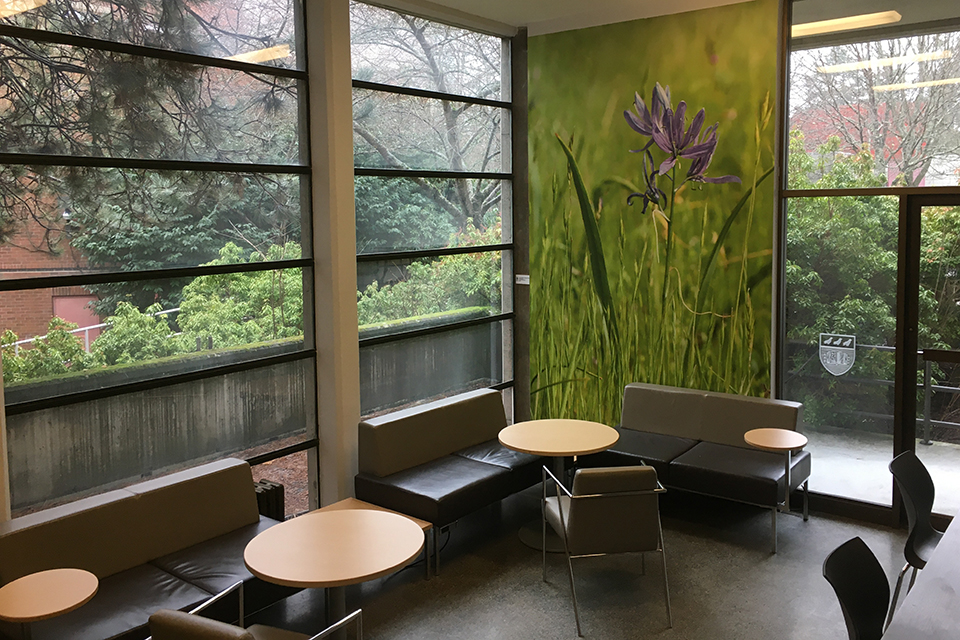 Dr. James Nahachewsky, associate dean of undergraduate programs in the Faculty of Education, is particularly pleased with the new faculty Commons space, created in the former Curriculum Library space on the second floor. With a mix of open, group and individual seating, natural lighting and a flexible layout for informal or formal learning configurations, the Commons allows for easy transitions between small and large groups and is also a place for students to unwind between classes.
"We've been very fortunate during this project to develop the Commons space with funds from the estate of Dr. Jean Downie Dey and students' input all along the way," Nahachewsky says.
In a late 2019 survey of almost 150 students, 100 per cent responded that the Commons provides for a "positive student experience at UVic." According to one comment, "the Commons is an open space where people are welcome to talk with others and collaborate together, or work on whatever they need to with the company of their friends."
Two additional classrooms adjacent to the Commons have been created, with new furniture including tiered tables and stools, mobile tablet arm chairs and AV cabinets. Two new universal multi-stall washrooms on the first floor D-Wing also opened in January 2020.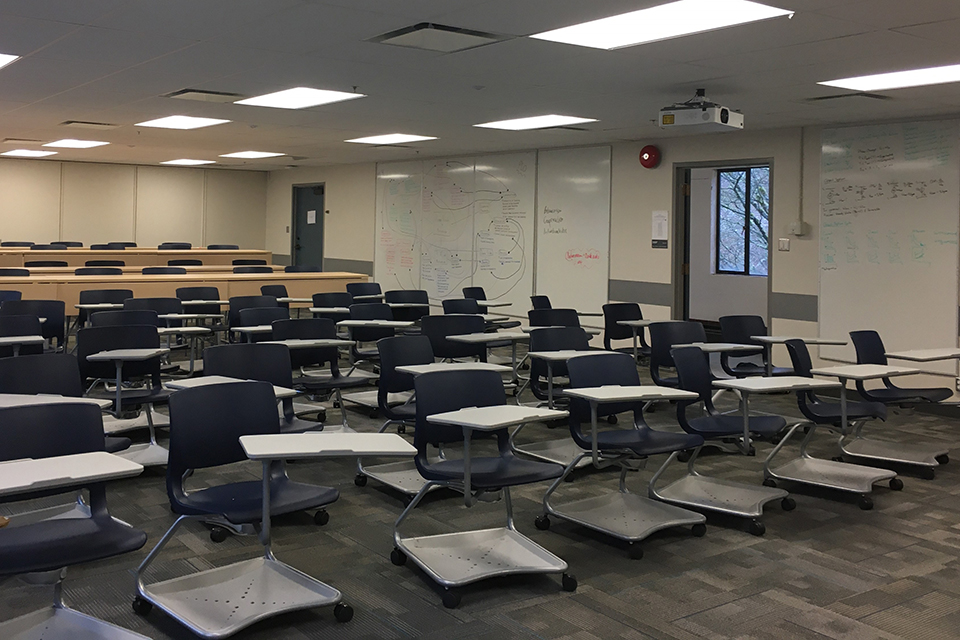 The final phase of the MacLaurin Building seismic upgrade renovation project is expected to be completed by mid-August.
Photos
In this story
Keywords: administrative, philanthropy
People: James Nahachewsky, Jean Downie Dey