National exhibit shares untold stories of Japanese Canadians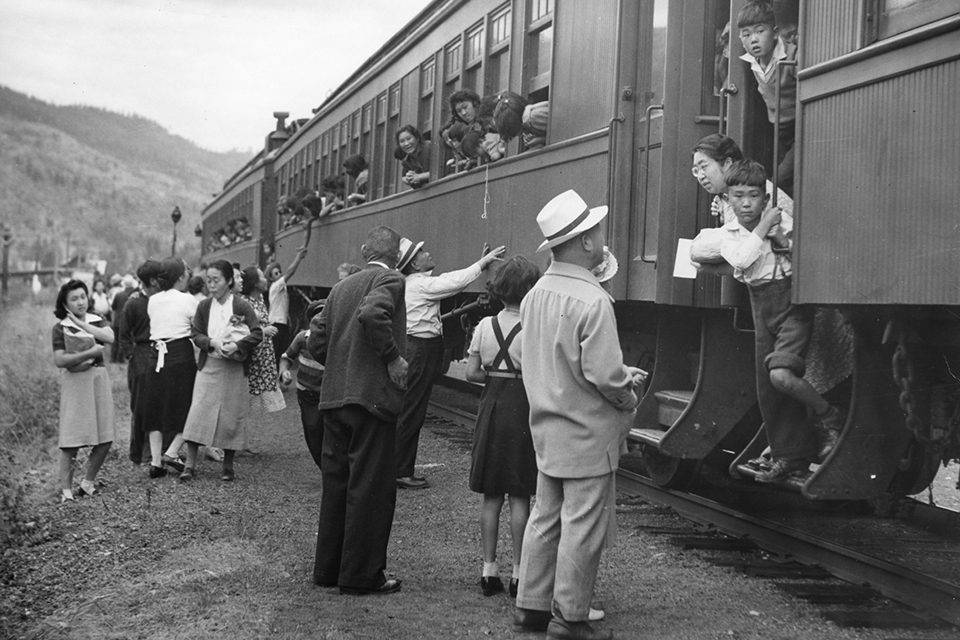 Thousands of Japanese Canadians experienced profound loss in the 1940s, following their permanent displacement and the total liquidation of their property. Now, in a time of growing anti-racism movements and reckoning with Canada's past racist policies, the Landscapes of Injustice project—launched six years ago and led by the University of Victoria—is unveiling a new national exhibition on the lesser-known aspects of Japanese Canadian internment in the 20th century. 
The untold stories of more than 22,000 Japanese Canadians involve dispossession and multi-generational trauma as a direct result of a sustained federal campaign initiated by the Canadian government eight decades ago.
"Broken Promises," officially launching this weekend at the Nikkei National Museum & Cultural Centre in Burnaby, BC, is the culmination of six years of award-winning research by the Landscapes of Injustice project team. It shares the truth about dispossession in the 1940s through the personal stories of seven Japanese Canadian families who lost their homes, personal possessions and livelihoods, along with their civil and human rights, despite government guarantees of protection.
"We are heirs to landscapes of injustice." – UVic historian and project director Jordan Stanger-Ross
Using a wealth of previously unreleased photographs, personal interviews, official documentation and letters of outrage and protest to explore this disturbing past, "Broken Promises" invites the public to grapple with the complicated legacies of racism in Canada. Also unveiled today is a new website that complements the exhibit and presents the findings of Landscapes of Injustice in an accessible, compelling narrative format. 
"This exhibition launches in the midst of long overdue conversations about racism in Canada," says UVic historian and project director Jordan Stanger-Ross of UVic's Faculty of Humanities. "It is a time for excavating how our present realities are shaped by past inequalities." 
"Broken Promises" will be on display at the Nikkei National Museum & Cultural Centre through next spring. It is scheduled to travel to the Japanese Canadian Cultural Centre in Toronto in May 2021, and to the Royal BC Museum in Victoria in early 2022, with dates in Halifax and other regional locations yet to be announced. 
Begun in 2014, this multi-faceted project is supported by a $2.5-million grant from the Social Sciences and Humanities Research Council and $3 million in matching contributions from institutional partners. The exhibition received an additional grant of $285,000 from Canadian Heritage. Based at UVic, the project involves 15 other partners including four other universities, two government agencies, four major Japanese Canadian organizations, one provincial and one federal museum, and three historical societies and learning associations. 
A backgrounder is available, which lists all project partners and provides more information on the project, the exhibition and the seven families whose personal stories shed light on this lesser-known period of Canadian history.
The exhibition will open to the public beginning Tuesday, Sept. 29. Gallery information is available here. 
The public is also invited to the Sept. 26 live-streamed celebration launch. Visit the Facebook event page or watch live on Youtube.
A media kit containing high-resolution archival photos and a one-minute trailer for "Broken Promises" is available on Dropbox.
-- 30 --
Photos