Uncovering hidden COVID-19 cases
- Vimala Jeevanandam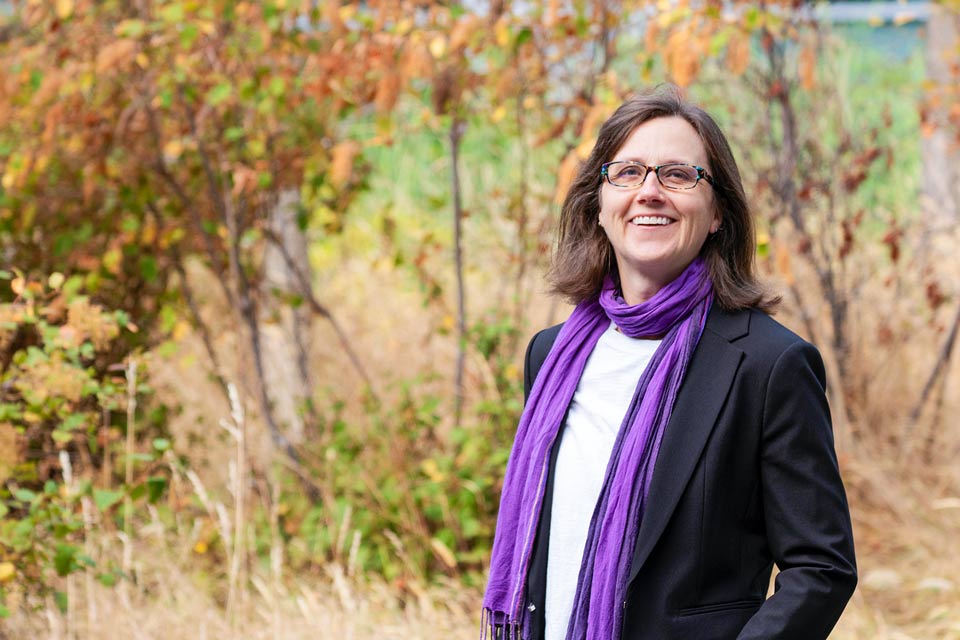 Better estimate of true cases can help fight new outbreaks
With detected cases of COVID-19 relatively low on Vancouver Island and the province of BC lauded internationally for its comparative success in handling the global pandemic, it's no surprise some residents see a reason to celebrate.
But British Columbians have been warned that celebrations, and especially large in-person gatherings, continue to be discouraged. While the province has gradually re-opened in recent months, much uncertainty remains given the unpredictable ebb and flow of new cases. This uncertainty is partly due to the unknown number of hidden cases.
For each case of COVID-19 that we can see and count, there are a number of undetected cases out in our communities. These unreported cases can kindle new outbreaks as we continue to re-open. We need to be able to estimate the true number of cases to understand the scope and help tell the full story of the pandemic.
—Laura Cowen, UVic statistician
Asymptomatic patients, limitations on testing, and misreporting of symptoms, among other factors, mean that unknown COVID-19 cases are going uncounted. Scientists, including mathematical modellers, need to be able to estimate the detection rate so as to evaluate the risk of future waves and the impact of re-opening.
In research funded by the Michael Smith Foundation for Health Research, and in partnership with Victoria Hospitals Foundation and the Canadian Statistical Sciences Institute, Cowen is leading work to uncover this mystery.
Through a series of interconnected projects, the research aims to evaluate the risk of future COVID-19 waves and investigate strategies for the early detections of such waves.
The suite of tools the team is creating will support decision-making for the province over the course of the pandemic. The tools can be tailored by analysts, planners and leaders for use across a variety of organizations at the local and regional levels, and extrapolated for use in different jurisdictions.
—Laura Cowen, UVic statistician
Drawing from data gathered by Island Health and other government bodies, Cowen's project uses statistical methods borrowed from wildlife ecology to measure the number of hidden COVID-19 cases. Her team will be comparing information from COVID-19 lab tests to hospital admission data, looking for the amount of overlap between these lists to estimate the total number of cases that are going undetected.
Meanwhile UVic mathematical modeller Junling Ma and Island Health clinical researchers are developing and refining tools based on Cowen's findings.
Ma is using mathematical modelling to better understand the characteristics of outbreaks as the province continues to restart and rules are relaxed. He is building models that focus on scenarios where people are in close contact, such as within households and in long-term care facilities.
Looking at these close contact situations will allow us to evaluate testing strategies that can effectively and quickly identify outbreaks and potential future waves.
—Junling Ma, UVic mathematical modeller
To create targeted prevention strategies, the research team is also working on enhancing an existing Island Health tracing tool. The enhanced tool will help identify locations where COVID-19 infection at Island Health healthcare or service locations may inadvertently be transmitted to vulnerable populations, such as seniors or those experiencing homelessness.
---
EdgeWise
Mathematical biology is a burgeoning interdisciplinary field that can support researchers and policymakers in making informed decisions. UVic has a small but prolific research team interested in this area of study, and recently created a joint mathematics and biology degree option in response to student interest.
The collaborative research project combines UVic's top ranking mathematical research with Island Health and Victoria Hospitals Foundation's health service delivery expertise and data records. 
Cowen's expertise is in studying animal demographics, and the methods that she is adapting are ones she most often applies in fisheries research to measure population size. "In studying wildlife and COVID-19, you are looking at a smaller subset of a population to better understand what is going on in a much larger group," says Cowen. 
As part of collaborations to better understand at-risk groups during the pandemic, Cowen is currently using modelling methods to estimate the homeless population of Vancouver Island, and has previously applied related methodologies to estimate the population size and needle sharing behaviour of people who use injection drugs in Victoria. 
Accelerate research
Research plays a vital role in solving the world's big challenges including how communities respond to COVID-19. UVic's Research Accelerator Fund is a seed fund that will support and boost research at our university.
Photos
In this story
Keywords: COVID, mathematics, health, research, community, viruses, Research Accelerator Fund, administrative
People: Laura Cowen, Junling Ma
Publication: knowlEDGE