Responding to genocide half a world away
- Jonathan Woods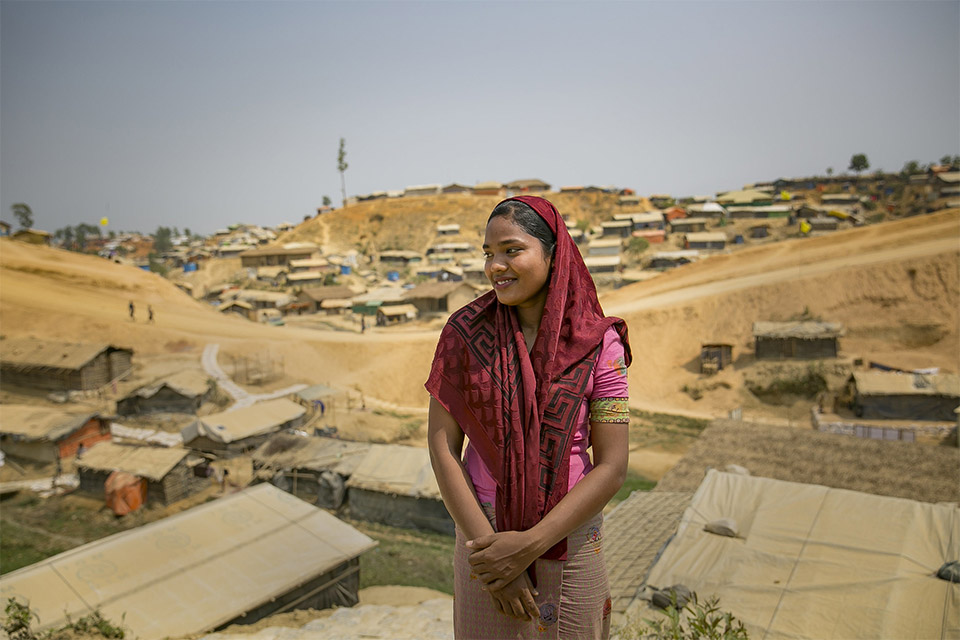 Virtual roundtable results in calls to action in seeking justice for the Rohingya
"Canada must take immediate, robust action on justice for the Rohingya people" and must fully address gender-based sexual violence and other gender-based atrocities that have been "central in the genocide against the Rohingya."
 
These were some of the key observations in a report to come out of a virtual roundtable hosted in part by UVic's Centre for Asia-Pacific Initiatives and Faculty of Law in May 2020 that brought together dozens of prominent experts from around the world to consider and inform Canada's role in seeking justice for the Rohingya.
The other roundtable hosts were Canadian Senator Marylou McPhedran and John Packer, director of the Human Rights Research and Education Centre at the University of Ottawa.
The Gambia v. Myanmar
Myanmar is currently facing proceedings in the International Court of Justice (ICJ), initiated by The Gambia in late 2019, under the Genocide Convention for alleged violations against the Rohingya, including the systematic and widespread perpetration of mass murder, sexual violence, torture, forced displacement and denial of access to food and shelter.
An estimated 24,000 Rohingya have been killed and 800,000 have fled over the border into Bangladesh since Myanmar's military began their self-styled "clearance operations" in 2016.
Canada needs to take a leading role in combating genocide wherever it is found. It is our international responsibility.
– Susan Breau, dean of UVic Law
Canada was one of the first countries in the world to formally recognize that crimes committed against the Rohingya constituted genocide and "welcomed" of The Gambia's submission to the ICJ. Canada tasked its special envoy to Myanmar, long-time diplomat and political leader Bob Rae, with exploring options to support The Gambia in these efforts.
Rae is the Ambassador and Permanent Representative of Canada to the UN in New York, and was present as an observer at the UVic-facilitated roundtable event in May.
A statement from the top
In early September, Canada's Minster of Foreign Affairs François-Philippe Champagne issued a joint statement with his Dutch counterpart expressing the intention of their respective governments to "assist with the complex legal issues that are expected to arise [in the case against Myanmar] and pay special attention to crimes related to sexual and gender-based violence, including rape."
A good first step
"While this development does not go as far as the proposed options called for in the expert report," observes UVic Law Dean Susan Breau, an expert in international law, "this is a positive step inasmuch as Canada and the Netherlands will be involved in the case on the vital issue of gender-based sexual violence."
Find out more
Photos
In this story
Keywords: international, Centre for Asia-Pacific Initiatives, administrative
People: Susan Breau, Bob Rae