Indigenous knowledge and environmental assessments
Social Sciences, Human and Social Development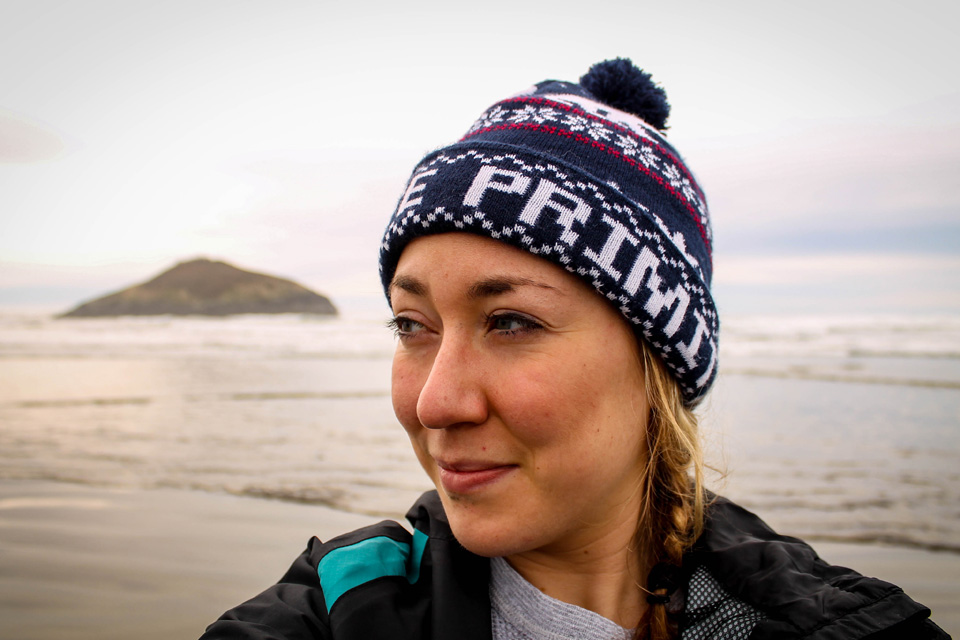 The federal government is failing to meaningfully engage with Indigenous knowledge in environmental decision-making, setting the stage for more conflict over issues such as the Coastal GasLink and Trans Mountain pipelines, according to a team of UVic researchers. 
In a paper published last week in the journal FACETS, Lauren Eckert and Nick XEMŦOLTW̱ Claxton argue that a fundamental shift is needed in how government treats Indigenous rights and knowledge. 
The researchers propose that Canada should move toward environmental assessment processes that are Indigenous-led and co-managed. 
Eckert is a UVic PhD candidate, Raincoast Conservation Foundation fellow and Vanier Scholar. Claxton is an assistant professor from UVic's Faculty of Human and Social Development and elected chief of Tsawout Nation. Three other UVic-based researchers—marine conservation scientist Natalie Ban and geographers Cameron Owens and Chris Darimont—also contributed to the study, along with colleagues at the University of Guelph and West Coast Environmental Law.
Visit the Raincoast Conservation Foundation for more information. 
Why does it matter that environmental assessments include Indigenous knowledge? 
Environmental assessment processes have the potential to generate environmentally sound, socially equitable decisions across Canada. But without fundamental shifts in the way current policy relates to, engages with and recognizes the rights of Indigenous Peoples and their knowledge, outcomes may continue to generate conflict between federal and Indigenous governments. 
Indigenous knowledge refers to the complex systems of knowledge, belief and practice that have informed Indigenous environmental stewardship and decision-making for millennia. 
What can you tell us about your research?  
A team of interdisciplinary colleagues analyzed 19 peer-reviewed papers (published over the last four decades) to understand what obstacles exist between harmonizing Indigenous knowledge and federal environmental assessment processes in Canada. 
We identified six categories of obstacles, including historical, legal, political, procedural and resource limitations, that prevent the equitable and authentic engagement of Indigenous knowledge. For instance, there is an unsupported assumption that scientific knowledge is superior to Indigenous knowledges. 
We then considered the federal government's new 2019 Impact Assessment Act in this context to understand how—if any—of the identified obstacles have been overcome in the recently passed legislation. 
What gaps did you find?  
The new act mandates the inclusion of Indigenous knowledge in environmental assessment at the federal level, and also mandates that applicants explain how Indigenous knowledge was collected and used in decision-making. 
Our analysis found that the act is a step in the direction towards better relationships between Indigenous knowledge and environmental assessment processes. However, many deep-rooted obstacles still exist. 
These include the on-going impacts of colonization and the exclusion of Indigenous peoples from decision-making processes, along with the reality that environmental decision-making power is ultimately in the hands of the government. 
What are your key recommendations for improving how the government treats Indigenous knowledge? 
Environmental assessment processes are an opportunity for Canada to fulfill their reconciliation agenda while likewise engaging in well-informed environmental decision-making. 
We recommend co-creating research and monitoring programs with Indigenous Nations and providing appropriate funding for the sharing of Indigenous knowledge and adherence to the United Nations Declaration on the Rights of Indigenous Peoples. 
Ultimately, we recommend that Canada's legislative and federal structures recognize Indigenous-led environmental assessments. A number of examples of these processes exist, and it is through these approaches—led by Indigenous Nations, for Indigenous Nations—that there can be opportunity for equitable knowledge and power-sharing. 
For instance, the Squamish Nation partnered with project proponents in a Squamish-led assessment of the Wood Fibre LNG project in 2015. In the same year, the Tsleil-Waututh Nation completed an independently led environmental assessment of the Trans Mountain Expansion project (TMX) based on Tsleil-Waututh values and law.
Photos
In this story
Keywords: Indigenous, Government, Law, Reconciliation, Geography, School of Child and Youth Care
People: Lauren Eckert, Nick Claxton
Publication: The Ring