UVic Ideafest runs March 2 to 7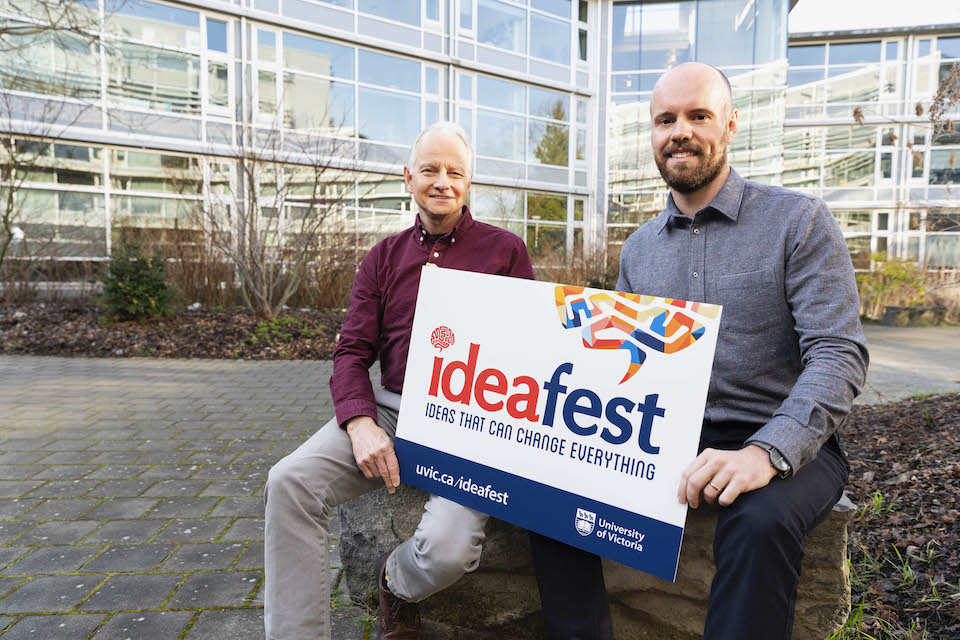 Research festival offers more than 35 free panels, exhibits, workshops and performances 
How does climate change affect the sustainability of our food, water, energy supply and ways we create healthy cities? What is the vital role of Indigenous languages in maintaining the history, knowledge and wisdom of a people? 
Discover the answers to these questions and many more at the University of Victoria's ninth annual Ideafest, which runs March 2 to 7. UVic's extraordinary thinkers, innovators and artists will explore topics ranging from how to move beyond plastic, to using technologies and game-based apps for better family health, to developing and using nano-sized solutions to address global problems. 
Choose from more than 35 panels, hands-on workshops, exhibits, performances and tours on campus and in the community. The festival features a diversity of events including ones featuring students such as a screening of a juried collection of short videos and the popular Three Minute Thesis competition. 
"Public engagement is a vital part of research. Ideafest is a celebration of UVic research and our faculty, students, and staff put on events to connect with local community and share knowledge in different ways," says Michael Masson, acting associate vice-president of research at UVic. 
"There are so many fascinating events on the roster this year on topics such as truth, climate and sustainability and the future of our health. I'm excited to listen in on the exchange between researchers and the public. After attending an event, the hope is that participants have learned something new, think more critically about an issue—or even question their own established views on a topic." 
For full details and event schedule: www.uvic.ca/ideafest.
A media kit containing high-resolution photos is available on Dropbox.
-- 30 --
Photos
Media contacts
Jennifer Kwan (University Communications + Marketing) at 250-721-7641 or researchcomm@uvic.ca
In this story
Keywords: research, student life, Office of the Vice-President Research