Recognizing a rising leader with big dreams
- Sarah Tarnopolsky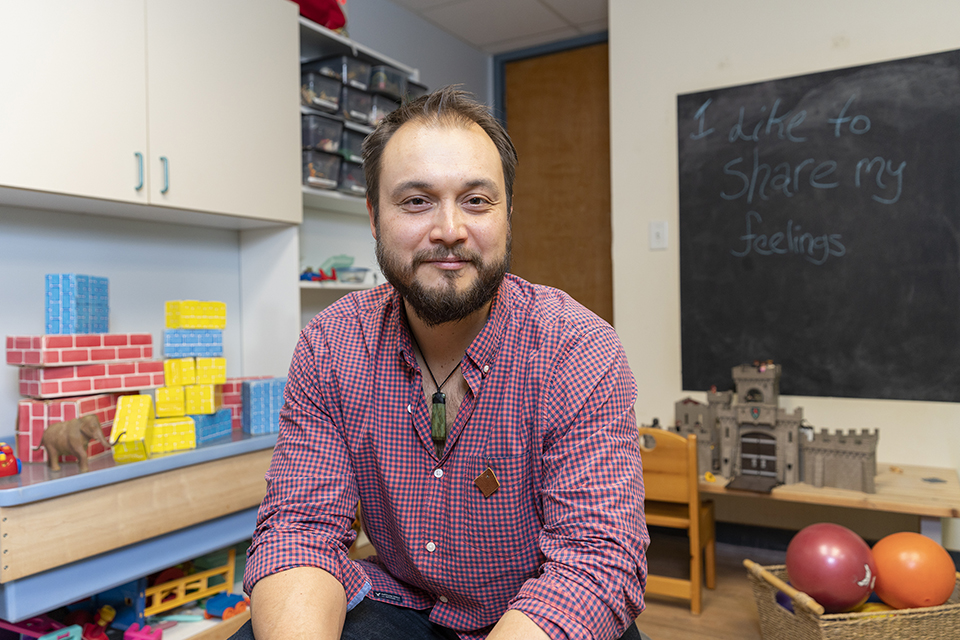 Donors give students opportunities to learn and lead in the community
Keenan Andrew can pinpoint some major intersections in his life trajectory. One was a serious motorcycle accident that left him temporarily paralysed. As he slowly regained his ability to walk, Andrew left his career as a stone mason behind and returned to his long-held passion to work with children and youth. He began his post-secondary education at 29 years old.
It was during this return to education that he came to another turning point, meeting Professor Sandrina de Finney in UVic's Bachelor of Child and Youth Care program.
"Just six weeks after I transferred to UVic, she planted the seed that I should go for a graduate degree," says Andrew. "I clearly remember leaving her office to tell my parents 'this professor believes I can get a master's', and my mom was crying because she was so proud and excited for me."
Donor awards recognize and support community leadership
Around the same time Andrew and his partner learned they were expecting a child—happy news that raised some choices about juggling school, work and parenting with their community commitments. When Andrew was awarded the Mark Krasnick Leadership Award and the Tolmie-Wood Scholarship for his community contributions, it made those choices a lot easier.
The pull to volunteer is sort of standard practice in my family. Receiving support alleviated the pull in the other direction—the pull to work to support a family in an expensive city.
—Keenan Andrew, recipient of the Mark Krasnick Leadership Award and the Tolmie-Wood Scholarship
The donors behind these awards wanted to recognize students who not only excel academically, but also show leadership in Indigenous communities. Andrew volunteers with UVic's Campus Cousins initiative, the Victoria Native Friendship Centre youth programs, the Tribal Journeys event as well as the Moose Hide campaign, which is a growing movement of men standing up against violence towards women. These activities further drive and inform Andrew's academic journey; forming interwoven layers in his child and youth care education, leadership development and community activism.
Strong circle of support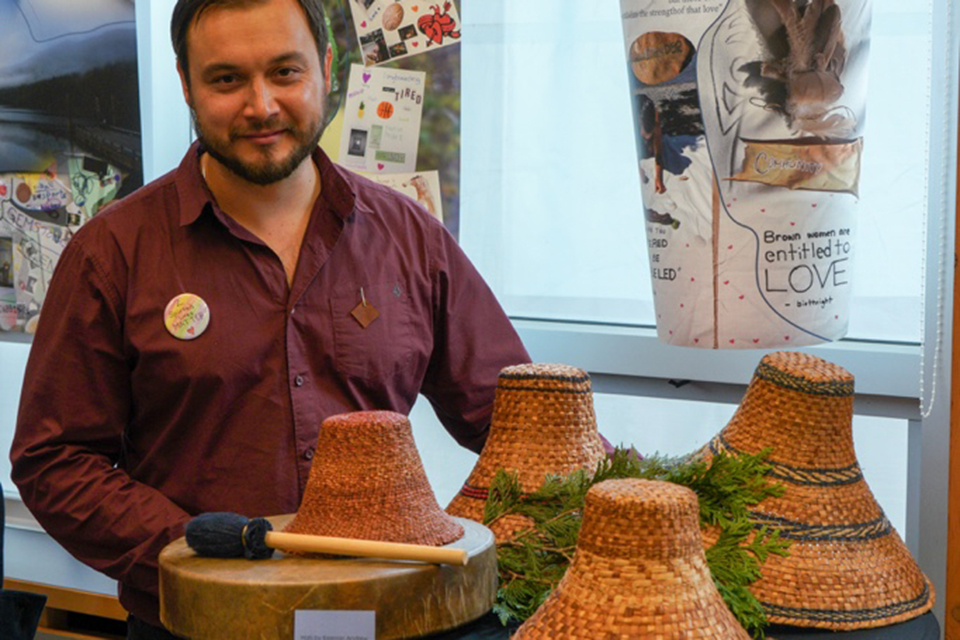 "My success is down to the people I surround myself with," says Andrew, who is a member of the Ahousaht First Nation. "There's a strong circle of support in the Indigenous community at UVic."
De Finney has continued to mentor Andrew during his graduate studies. He worked with her as a research facilitator on the Sisters Rising project. He used a similar Indigenous-led, participatory method in developing a cedar hat weaving workshop with Nuu-chah-nulth boys and young men that explored the topics of gender-based violence and gender wellbeing.
Being tenacious about making change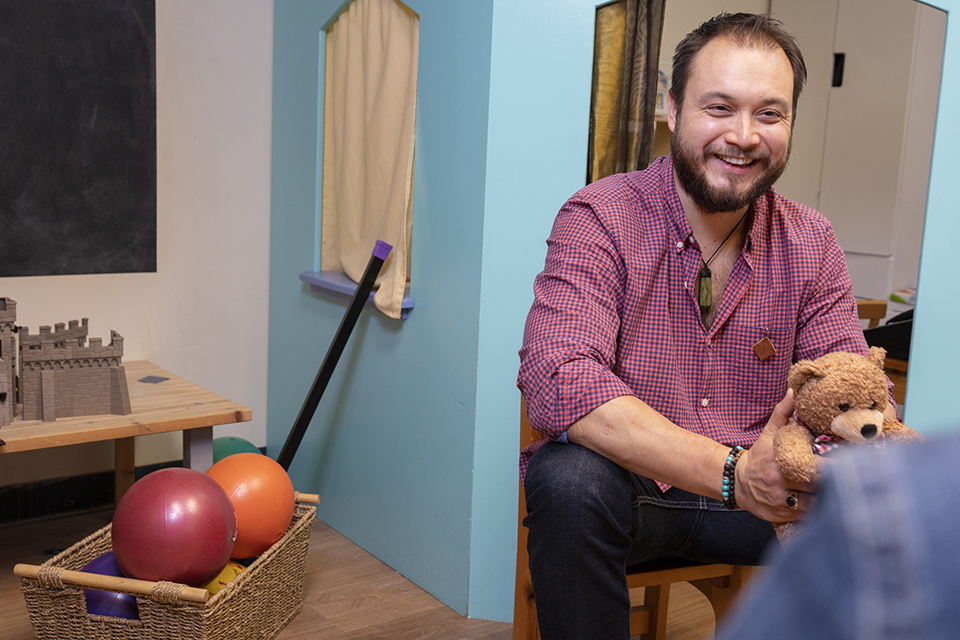 Another intersection came this year, when Andrew started his practicum placement with the Victoria Child Abuse Prevention and Counselling Centre. As a counsellor, he incorporates art and play therapy to create space where his young clients can begin healing from trauma.
"This placement has been very challenging, but I feel a great deal of pride and gratitude for it," he says. Although Andrew didn't start his post-secondary education believing he could become a registered counsellor, he says, "Now I've had this experience, I can't see myself wanting to do anything else."
Inspired by his parents, who adopted four children and fostered over 100, Andrew's ultimate goal is to open a home for Indigenous youth. "Many youth are uprooted from their communities," says Andrew. "My idea is a group home environment that supports their ways of knowing, doing and being." There's no doubt Andrew will work hard towards this and many future dreams. He has a quiet tenacity that is reflected in his traditional Nuu-chah-nulth name:
"My name is Imscha, meaning stubborn. I'm stubborn about the ways I want to make changes in community, and how I advocate for the ways Indigenous people are perceived and supported."
Photos
In this story
Keywords: Indigenous, child and youth care, award, scholarship, philanthropy, youth, volunteerism
People: Sandrina de Finney, Keenan Andrew