3M National Student Fellows
- Philip Cox and Anne MacLaurin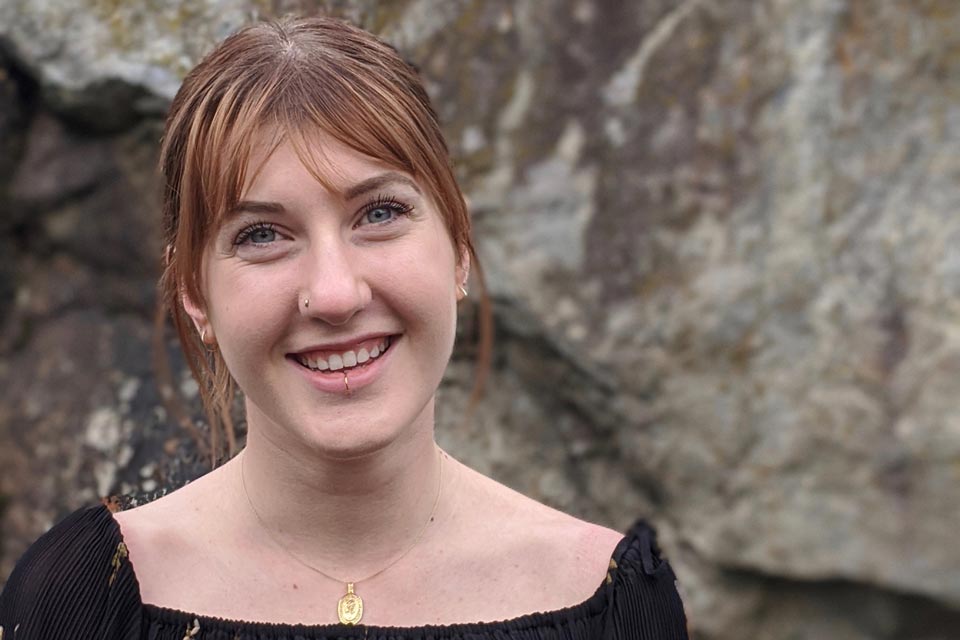 Two of 10 of this year's prestigious 3M National Student Fellowships have been awarded to UVic students. Hanna Jacobsen (sociology and gender studies), and Madeleine Kenyon (philosophy) join eight others to become Canada's 2020 3M fellowship recipients. 
The annual awards recognize students' achievements and future potential to enhance teaching and learning at the post-secondary level, and include $5,000 for each student. New fellows continue to support teaching and learning at their own institutions and through larger, collaborative initiatives, supported by the Council of 3M Fellows and the Society for Teaching and Learning in Higher Education (STLHE).
UVic attracts—and nourishes—student leadership at the highest level. This year's UVic 3M student fellows epitomize that while challenging the university to become even better. Both students are focused on researching and enhancing student mental health supports at UVic—Jacobsen through QVic Life; Kenyon with UVic Bounce and UVic Student Society peer support programs.
The two don't just sound like two birds of a feather—they are actually close friends and former roommates. When STLHE called to notify them about their award, each was sworn to secrecy. When the embargo on the news was lifted, each was the other's first call. "It was an amazing surprise!" says Jacobsen.
Addressing unseen barriers in mental health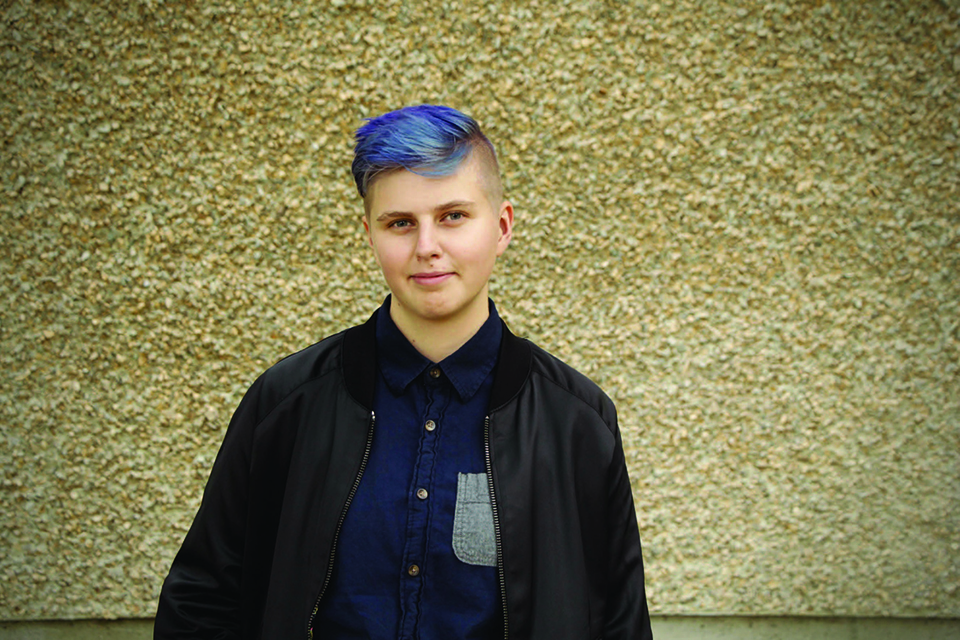 A third-year sociology and gender studies student, Jacobsen has always been keenly attuned to social justice issues, carefully examining ways their actions can help create equity and a more socially just world.
"Social justice is not just a set of theories or a singular moment of activism for me, it is embedded in how I live my live," Jacobsen says.
Jacobsen's 3M education challenge focused on mental health of LGBTQ+ students, especially trans students, since many of their fellow trans peers face barriers to accessing health care.
"I have been navigating life with anxiety and depression since high school, and have had the privilege of affirming and accessible mental health care that have supported me throughout that process," they explain.
At UVic, Jacobsen brings a vision of empowering individuals through a student leadership program called QVic Life. Every week, they meet with a tight-knit team of four other LGBTQ+ students to plan events that create safer spaces for LGBTQ+ students on campus.
By connecting marginalized individuals with the resources and supports they need and by treating our peers with the compassion, accountability, and respect we idealize, we are already on our way to creating the society we want to live in.
—Hanna Jacobsen, UVic student and 3M National Student Fellow
In the classroom, Jacobsen's instructors remark on their exceptional academic vigor as well as kind heartedness to fellow classmates.
"Hanna's heart-centered approach to applied learning was a gift to us all in the class," says UVic gender studies professor Georgia Sitara. "Hanna is an academic superstar and a model citizen activist."
According to UVic sociologist and Chair in Transgender Studies Aaron Devor, Hanna is everything you would want to see in a young researcher.
"Hanna is an independent thinker, industrious and reliable, takes initiative, and shows a seriousness of purpose," says Devor.
For Jacobsen, "it is an honour to be to be recognized by the UVic nominators as well as the adjudication committee at 3M and STLHE for leadership practices that are just part of how I live my life."
Powering peer support with empathy and compassion
With empathy, courage and a keen intellect, fourth-year philosophy student Kenyon has turned her own vulnerabilities into a superpower, propelled her to contribute at the forefront of UVic student-led mental health initiatives.
Kenyon became a research assistant for UVic Bounce, an initiative that tackles student mental health challenges on campus, where she worked tirelessly to expand the program and remove barriers preventing students from accessing the help they need.
Among her many substantial contributions is the development of a peer support program in collaboration with the UVic Student Society (UVSS), which empowers students to support and be supported by one another. UVic English professor Rebecca Gagan, founding director of UVic Bounce, says, "it is not an exaggeration to say that the future direction of this initiative has become clearer because of Madeleine's contributions."
Kenyon's compassionate leadership style also played a role in a recent philosophy course taught at the Vancouver Island Regional Correctional Centre, where she and eight other undergraduates joined in discussions with a cohort of students from the jail. "Every week, we talk about philosophy, poetry, literature, and our own views on life and what it means to be human," explains philosophy professor Audrey Yap, who taught the course. "Every week, Madeleine shows up and supports the other students in the class, whatever their backgrounds, by being present, vulnerable, and compassionate. This is the kind of leadership that produces lasting effects."
After finishing her undergraduate degree, Kenyon hopes to pursue a career teaching and researching feminist philosophy, with a special focus on protecting vulnerable bodies from violence and systemic medical discrimination. That she would connect her research so directly with her practice is no surprise to philosophy professor Eric Hochstein, with whom Madeleine undertook an independent study last year.
What makes Madeleine such an outstanding leader is that her interest is never about being in a leadership role. Her first concern is always take what she has learned and apply it in a way that can bring about change and help others.
—Eric Hochstein, UVic philosopher
Photos
In this story
Keywords: STLHE, student life, award, mental health, gender
People: Hanna Jacobsen, Madeleine Kenyon
Publication: The Ring