Human-induced climate change strongly linked to BC wildfires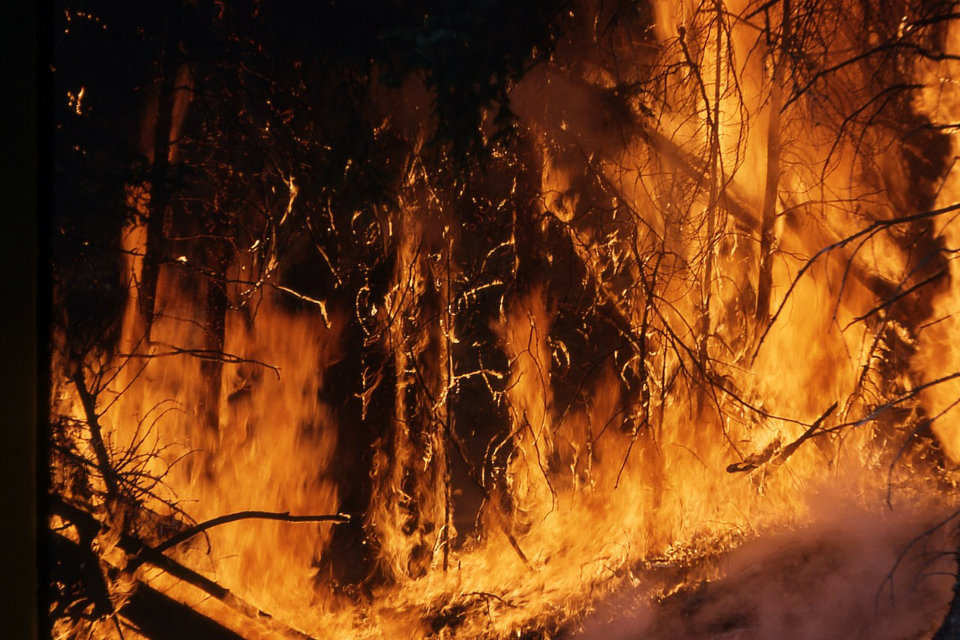 Human influences played a major role in BC's 2017 wildfire season and significantly increased the risk of wildfires, says a study by research scientists from the Pacific Climate Impacts Consortium at the University of Victoria and Environment and Climate Change Canada. 
The research, published in the open-access journal Earth's Future, used climate simulations to compare two scenarios—one included realistic human influence on the climate, while the other factored minimal human influence. Researchers found that the extreme high temperatures were made 20 times more likely by human-induced climate change. They also found the area burned seven to 11 times larger than would have been expected without human influence on the climate. Extreme temperatures combined with dry conditions increase the likelihood of wildfire ignition and its spread. 
1.2 million hectares burned during the 2017 BC wildfire season—a record that was surpassed in 2018. 
UVic is a leader in research on climate modelling, mitigation and adaptation, the development of sustainable energy systems, and the human dimensions of climate change. University researchers work with governments, industry and community groups to foster clean growth, sustainable solutions and low-carbon economic development to address the challenges posed by climate change.  
Government of Canada news release.
-- 30 --
Photos
Media contacts
Jennifer Kwan (University Communications + Marketing) at 250-721-7641 or researchcomm@uvic.ca
In this story
Keywords: climate, research, environment, wildfire, forestry, pacific climate impacts consortium
People: francis zwiers, faron anslow