Creative Spirits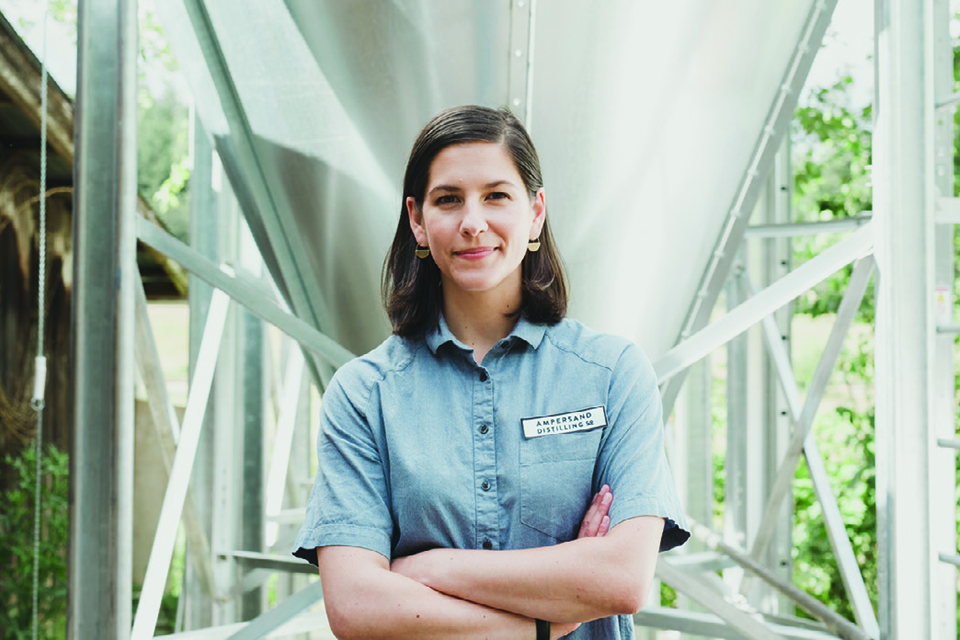 A UVic alumna who recently made a bold life change.
Name: Jessica Schacht, theatre artist and entrepreneur–co-founder of Ampersand Distilling Co.
Age: 30.
Hometown: I grew up in Victoria and have lived all over Vancouver Island. Now I call Duncan home.
UVic degree and year: I earned a BFA in Theatre in 2010. I specialized in Production and Management.
What I used to be: After graduation I completed my apprenticeship and joined Canadian Actors' Equity Association as a professional stage manager.
Then I had the idea to: Supplement my contract work with a business of my own. I co-founded Ampersand Distilling with my husband, Jeremy, and his parents, launching the business in 2014.
Why I did it: My husband has a degree in Chemical Engineering from the University of British Columbia and had always been interested in starting a distillery. His parents were entrepreneurs and had an organic vegetable farm. The distillery seemed to be a natural culmination of our skills and entrepreneurship.
How I did it: It was a team effort. We really took advantage of each of our transferable skills. My communication and organizational skills and the fast pace of theatre perfectly prepared me to work on a start-up. Between theatre contracts I would work on the business plan and recipe development while Jeremy and his dad designed and built the stills. It took us about three years to take the idea from dream to reality.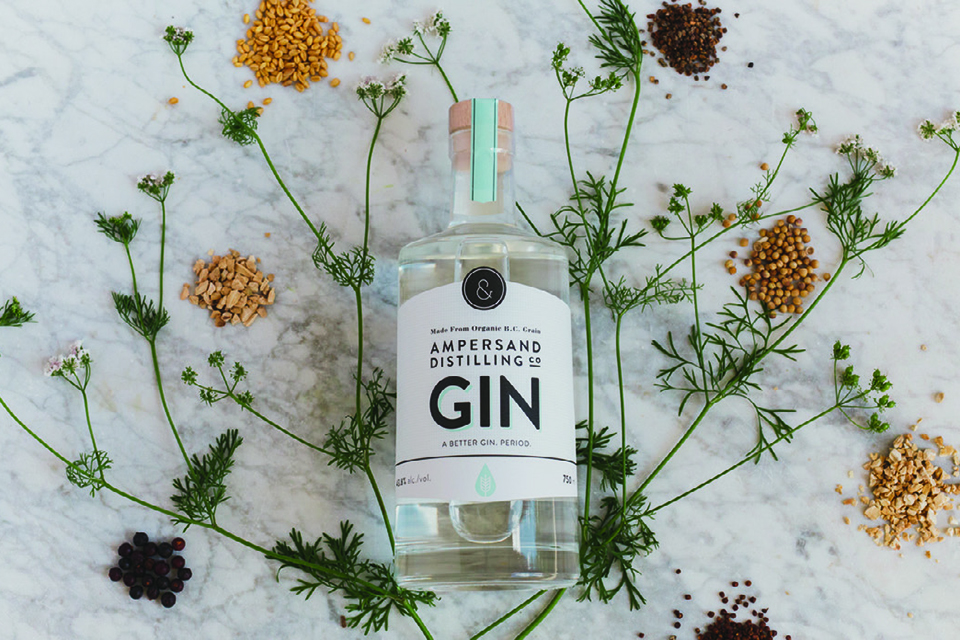 What I love about my new life: It's been fantastic to connect to another industry of creative individuals. Having a stable business has also helped me transition to the creative side of theatre as a writer, director and dramaturg.
What I miss about my old life: Theatre productions open and close, and then you get time off. Distillery production is never-ending!
One lesson learned: Think of a Plan B, file it away, then turn around and pursue your dream with the relentless audacity that you can achieve it.
One person who helped me: We received a lot of help and advice along the way, but if I have to pick one person it's my husband and business partner, Jeremy. Without his support there is no way I could balance theatre and the distillery.
One trade secret: Nobody likes a warm martini—keep your cocktail glasses in the freezer.
You can find me: Look for our products in private liquor stores and restaurants across BC. View all of our location online at ampersanddistilling.com and follow our adventures on Instagram @ampdistillingco.
Photos
In this story