UVic biochemistry student named 2020 Rhodes Scholar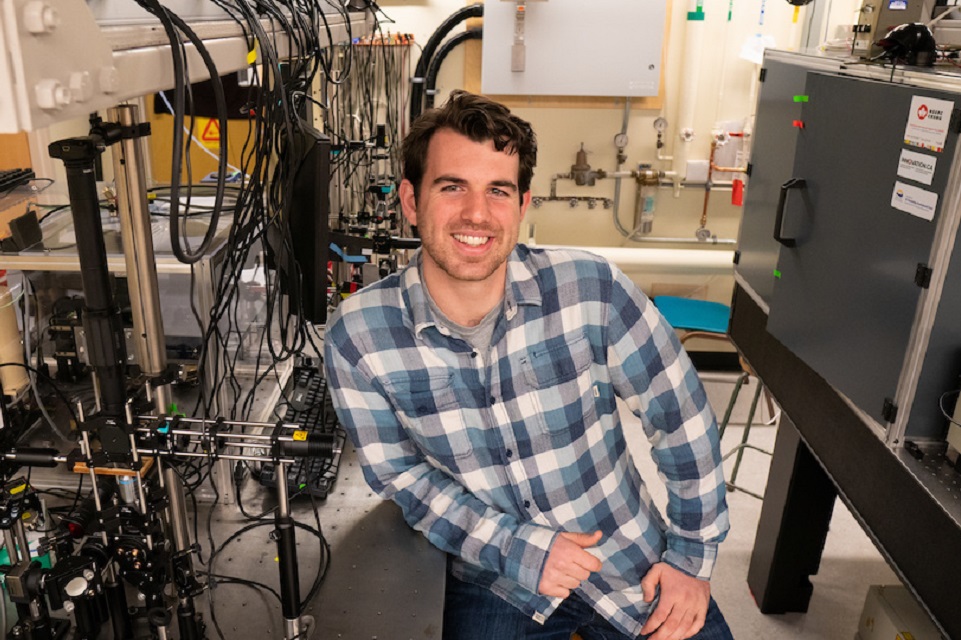 Growing up on the West Coast, surrounded by the smell of pine and ocean spray, University of Victoria biochemistry student Rory Hills developed a love for science early in life, driving his steady desire to help solve society's toughest problems including the opioid crisis and climate change. 
Because of his superior academic achievement and leadership, Hills is headed to the United Kingdom in the fall of 2020 as a Rhodes Scholar based at the University of Oxford. 
"I could barely speak when I found out. This scholarship opens so many doors that might otherwise be shut," says the 23-year-old honours student. 
As a teenager, Hills recalls when a Canadian scientist named Andrew Weaver gave a talk about climate change at his school gym. "He told us that we not only had the ability to make change, we had a responsibility to strive for it," says Hills, who recognized then that science is the vital link to help people understand and solve many of the world's problems. 
From high school onward, Hills volunteered with the BC Greens. In 2015, Weaver, who is a professor at UVic's School of Earth and Ocean Sciences, became leader of the BC Green Party and Hills later served as director of communications during Weaver's 2017 re-election campaign. "Every day, I got to work towards a vision of a government that put evidence at the center of its decision-making process," says Hills of his experiences. 
During his undergraduate studies, Hills saw firsthand the potential impact research can make in peoples' lives. As part of a small interdisciplinary team led by UVic chemistry professor Dennis Hore and Bruce Wallace, professor of social work, Hills helped establish an innovative drug-checking pilot project in 2018 that currently operates in three Victoria locations. The project aims to provide a quick, accurate chemical analysis of drugs in order to prevent overdoses while also evaluating different drug-checking technologies.  
"Before we had a team of technicians, social workers and computer scientists, it was all Rory. He got this project off the ground," says Hore. 
For Hills, the experience was transformative. "It was a huge amount of work and a lot of ups and downs. It showed me just how demanding research can be. But it convinced me this is exactly what I want to do for the rest of my life. I want to use science to help find solutions to real-world problems," he says. 
There is no greater challenge today for the planet than climate change, adds Hills. Under the supervision of UVic biochemist Alisdair Boraston, Hills' honours thesis will focus on studying proteins with potential for producing biofuels from seaweed.  
"Rory is an extraordinary student, who has already made transformative contributions through his research," says UVic President Jamie Cassels. "The impact of his work will without a doubt improve and enrich lives, and promote a sustainable future." 
The Rhodes Scholarship, which covers travel, living and study expenses at Oxford, supports outstanding students from around the world. Scholars are selected on the basis of academic achievement, exceptional character, leadership, achievement in extra-curricular activities and a commitment to solving humanity's challenges. Including Hills, 11 UVic students have been named Rhodes Scholars.
A media kit containing high-resolution photos is available on Dropbox.
-- 30 --
Photos
Media contacts
Jennifer Kwan (University Communications + Marketing) at 250-721-7641 or researchcomm@uvic.ca
In this story
Keywords: research, award, chemistry, international
People: Rory Hills, Dennis Hore, Alisdair Boraston