2019 Provost's Engaged Scholar recipients announced
Peter B. Gustavson School of Business, Social Sciences
Over the course of their careers, health geographer Denise Cloutier and business professor Brent Mainprize have been deeply engaged with communities—creating better lives for older adults and Indigenous youth across British Columbia.
As the 2019 recipients of the Provost's Engaged Scholar Award, Cloutier and Mainprize's commitment to healthy aging and Indigenous peoples will be celebrated tonight during Ideafest.
The award honours tenured faculty members who have demonstrated outstanding scholarship in their field, as well as inspired teaching and community engagement. Cloutier and Mainprize will hold the title of University of Victoria Provost's Engaged Scholar for five years and receive a one-time award of $10,000 each to support their research, teaching and community engagement.
Both Denise and Brent demonstrate the impact and transformative capacity of community-university engagement. These exemplary community-engaged scholars have committed their careers to fostering connections and co-creating positive change.
—Valerie Kuehne, vice-president academic and provost
Empowering Indigenous communities to pursue prosperity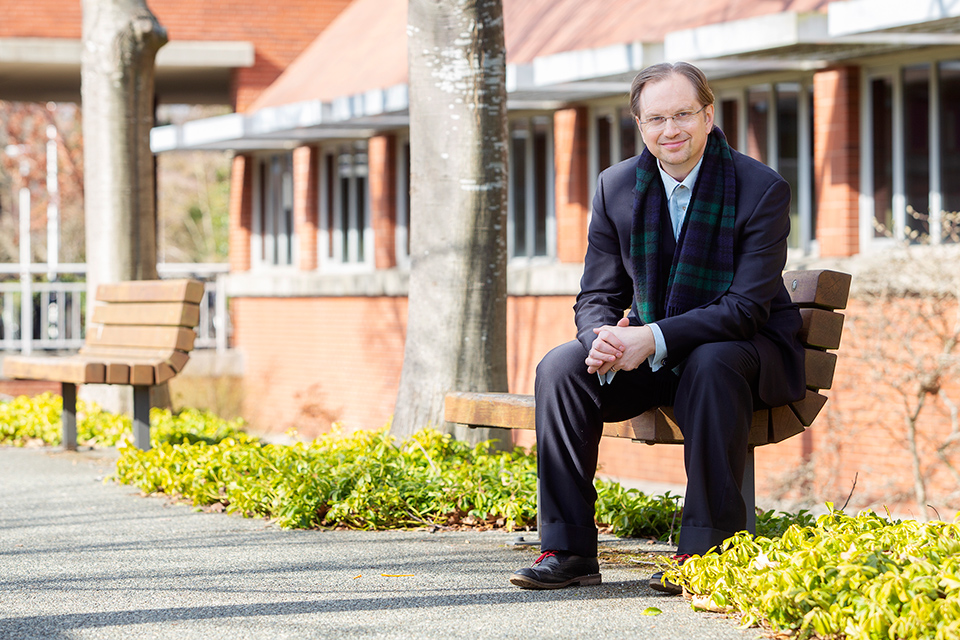 For over 20 years, Mainprize has committed to meaningful scholarly engagement with Indigenous communities. He is passionate about leaving an enduring impact in the communities he works with—a vast network of reciprocal partnerships that spans the country.
Mainprize is honoured by the invitation to work in-community to build capacity and empower community members to pursue sustainable economic prosperity. His work focuses on education and training experiences that are co-designed with community partners and bridges Indigenous cultures and values, and non-Indigenous knowledge systems through the use of wise practices.
Indigenous youth are a key focus for Mainprize, who was asked by the BC Association of Aboriginal Friendship Centres to co-design an experiential learning program to engage Indigenous youth in the economy. Over the next two and a half years, The Indigenous Youth 3C Challenge will be delivered to 1,000 Indigenous and Métis youth across BC.
Multifaceted advocacy to improve the lives of older adults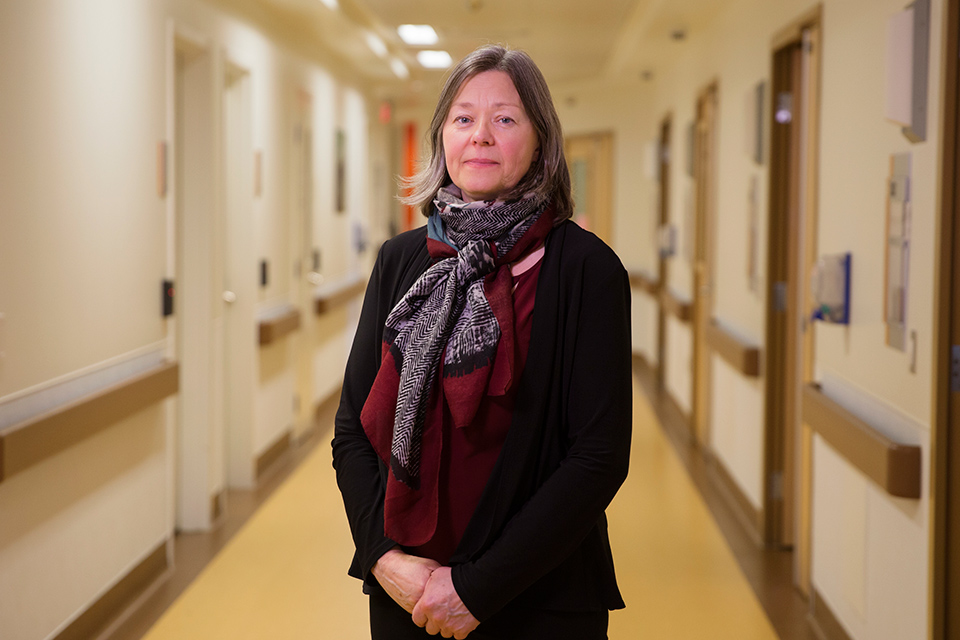 As a passionate advocate and engaged scholar, health geographer Denise Cloutier's ultimate goal is to support the quality of life of older adults.
As a geography professor and Institute on Aging and Lifelong Health researcher, Cloutier's work has contributed to improvements in community and facility-based care—that is, shelter and services—so people can live as fully as possible as they age.
By engaging with long-term care residents, community-dwelling older adults, families, health authorities and other academic researchers, Cloutier has made a difference in the lives of many older adults. She has raised awareness and suggested improvements to long-term care facilities to support a greater sense of well-being and belonging.
Cloutier works tirelessly with her research teams and collaborators to interview older adults, family caregivers, nurses, licensed practical nurses and health care aids when she is evaluating programs. This includes addressing the care needs of vulnerable persons living in rural communities, those who are socially isolated, living with dementia, stroke-affected and those at the end of life. Her work shines the light on the importance of supporting compassionate, healthy and successful aging in our communities.
Photos
In this story
Keywords: award, health, business, teaching, community, administrative
People: Denise Cloutier, Brent Mainprize, Valerie Kuehne
Publication: The Ring