Food, land and culture define Gwich'in partnership
- Anne MacLaurin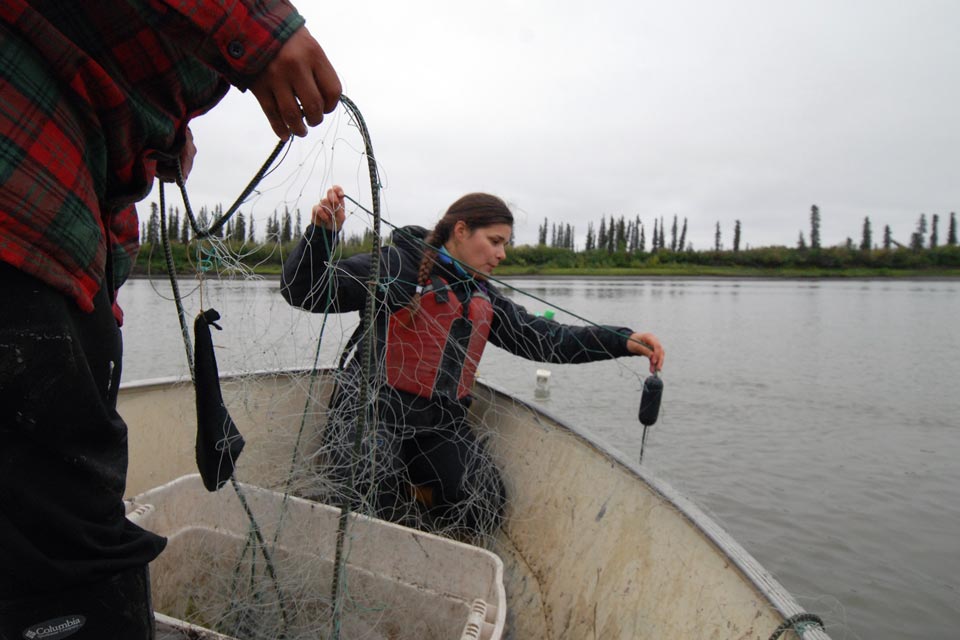 Environmental studies master's graduate Tracey Proverbs credits her supervisor Trevor Lantz and the UVic environmental studies program for the opportunities she experienced during her graduate degree.
One experience in particular was when Proverbs spoke at the United Nations Permanent Forum on Indigenous Issues in New York in May 2019.
"I was so honoured to be chosen to speak about my research on Indigenous issues in the Northwest Territories in association with the Tracking Change project," says Proverbs.
Tracking Change is comprised of community researchers who have been documenting changes in the health of the Mackenzie, Mekong and Amazon river basins and fishing communities since 2016. 
Proverbs studied environmental changes in collaboration with the Gwich'in First Nation, in the Mackenzie River Basin of the Northwest Territories, for her graduate degree in Environmental Studies.
She focused on two projects: one examining fish as a traditional food, and the other on mapping the Gwich'in cultural landscape. These projects involved both interviewing Gwich'in community members and using mapping methods to investigate changes occurring in Gwich'in territory.
"I have been honoured to work with the Gwich'in First Nation to increase our understanding of social and environmental changes occurring in the north," says Proverbs. Collaborating with Gwich'in community members and organizations was key to these projects, allowing her to build on many years of work in Gwich'in communities.
Proverbs successfully defended her thesis in August 2019 and is currently living in Saskatoon.
Photos
In this story
Keywords: Indigenous, fisheries, climate solutions
People: Tracey Proverbs
Publication: The Ring