UVic awarded $18.8M in research funding
Medical Sciences, Engineering, Science, Social Sciences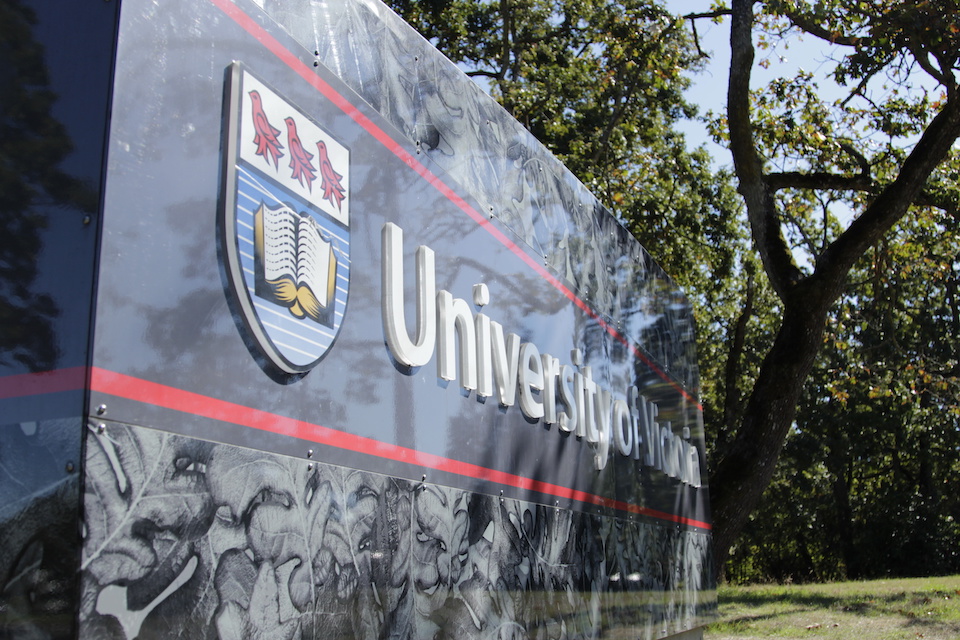 What are the smallest building blocks in nature and how do they interact to make the universe look and behave the way it does? How can we use big data and artificial intelligence to predict chemical reactions and streamline drug discovery? In what ways can scientists work across disciplines to build sustainable energy systems? Powered by federal investment, University of Victoria researchers are tackling fundamental questions and finding solutions to the world's most complex problems. 
UVic researchers and students received $18.8 million from the Natural Sciences and Engineering Research Council of Canada in the form of grants, scholarships and other funding announced today by Federal Science Minister Kirsty Duncan. There were 51 recipients of the flagship Discovery Grants Program—totalling $9.8 million—from the faculties of Education, Social Sciences, Science, Engineering, as well as the Division of Medical Sciences. 
Overall, research areas include: 
Exploring the functional ecology of biological treatment systems to safeguard the health of the public and the environment.
Using big data and artificial intelligence to transform an approach to organic chemistry to find life-altering breakthroughs in medicine, agriculture and materials science.
Designing the next generation of clean energy systems using an interdisciplinary approach that applies models to understand the sustainable energy system transition.
Understanding what the universe is made of and how it works at the most fundamental level.
Please see the federal government news release.
A high-resolution photo is available on Dropbox.
-- 30 --
Photos
Media contacts
Jennifer Kwan (University Communications + Marketing) at 250-721-7641 or researchcomm@uvic.ca
In this story